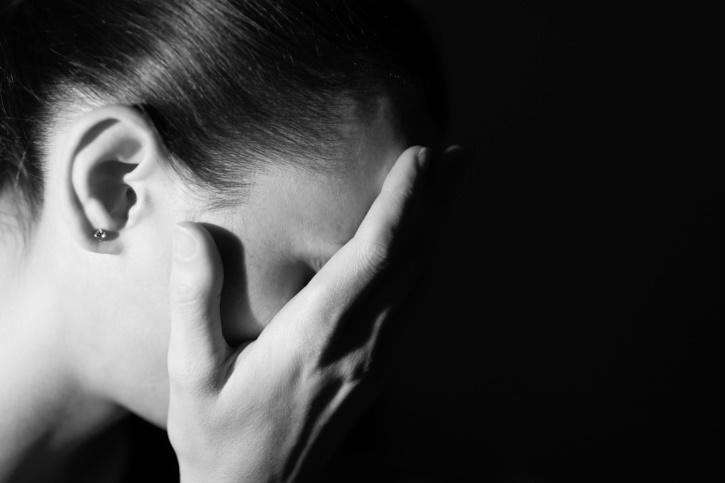 At 11 pm one night, there was a fateful ping on my Facebook page. It was my friend Julie in the Netherlands. It was 4 in the morning there. Julie had been diagnosed with a uterine tumor and couldn't sleep. She wondered how she'd muster the strength to get through the coming weeks—and how she'd tell her two sons. I could relate all too well.
As I responded to Julie with a heavy heart and tears in my eyes, I realized that my Facebook message to her contained the key: how I survived my own difficult diagnosis—breast cancer in 2013—could help others, like Julie, triumph through theirs. (Update: Julie's 11.6 pound tumor and all the surrounding tissue ended up being benign!)
I heard the news today, oh boy.
So, you sweated (and maybe even cried) your way through a barrage of tests and biopsies, trying your best to think positive. Your moment of truth arrives: You're sitting in the doctor's office, holding your breath for a good prognosis. Fingers crossed, you offer up tiny, silent prayers to whatever god or goddess you hold dear. Then you hear the words it's impossible to prepare yourself for: "I'm sorry, but it's cancer."
"It's cancer" is probably the worst thing anyone has ever said to you, worse than the most tragic breakup, because after all, that's not life or death—but this very well could be.
When my breast surgeon said those very words to me, I was stunned. I glanced over at my husband Peter, who looked as though he'd just been punched. Hard. In the stomach.
What came next was a jumbled swirl of events I couldn't ever imagine: mastectomy, failed reconstructive surgery, chemotherapy. They were tough enough to endure, but getting through the initial blow of my diagnosis was the first impossible step.
Thinking back, I used a host of coping mechanisms which helped me through the shock and girded my loins for what lay ahead on the long road to healing.
1. Breathe.
Although it sounds simple, often the body's response to upsetting news is to stop breathing—or more closely, to stop breathing correctly. Oxygen heals. Oxygen is cleansing. Our cells need oxygen. Evelina, my yoga instructor, constantly reminded me that the exhale is as important as the inhale. It pushes out the bad stuff, the stuff you don't need. To relieve the stress, breathe deeply and fully. Repeat. Then breathe again.
2. Why worry?
Once upon a time, cancer meant almost certain death. Not so much anymore. And even if the worst happens, do you want to spend your time worrying or do you want to spend it living? My wise sage of a husband, who sees death daily as a firefighter/certified first responder, asked me, "Will worrying help you in any way?" Of course, it won't. So stop.
3. Take it one day, one hour, one moment, at a time. 
Don't overwhelm yourself by looking too far ahead. And dismiss the things that aren't definite. E.g., don't fret about how you'll get through chemotherapy if you don't even know if you'll need chemo yet. (But if you do, check this out.) Don't look at everything that's coming your way all at once. Take it one appointment, one test at a time.
4. Don't give TMI.
Especially when telling your children, only give as much information as people need to know. Be honest and truthful but don't offer painstaking details, especially to younger kids. In our post-diagnosis shock, Peter blurted out to me that we'd just tell our 13-year-old son, "Mommy has cancer and the summer's going to suck." Instead, I suggested we tell David, "Mommy has cancer. It's going to be a tough summer but everything's going to be all right." P.S. We did and it was.
5. Stay positive.
Even if you're scared shitless, even if you don't believe it yourself, stay optimistic. Even if your gut says otherwise, convince yourself it's going to be fine. Collect inspirational sayings like Emily Dickinson's "Hope is that thing with feathers." Let it be your mantra.
6. Stay strong.
You'll discover a powerhouse of fortitude you never even knew you had. You'll constantly astonish yourself. You'll be as strong as you need to be. It comes from somewhere deep and true. It's the essence that makes you you. Revel in it. Cultivate it.
7. Build your army.
People you never even expected will rise to the occasion and be there for you while those you thought you could depend on will fade away. But that's okay. It's all okay.
8. Educate, don't fixate.
Don't go into this blind. Educate yourself about your treatment and your options but don't pour over every article ever written about your ailment. The problem with the Internet is that everything is up there, whether it's true or not. Even stupid things written by stupid people. Stick to reliable sources and be done with it.
9. Hug, love, and laugh as often as possible.
You'll be amazed at how good a hug feels when you're scared or feel like crap. You'll be surprised at how cathartic laughing at the fart scene in Blazing Saddles is. Surround yourself with people who love you. Allow yourself to be blown away by simple kindnesses. I'll never forget the incredible scalp massage my stylist gave me after a wash; it was my last cut before I lost all my hair to chemo. When I called Aisha on it, she confessed, "I knew this was the one thing I could do to make you feel better." And it did. 
10. Take time for yourself.
Take a moment to take it all in. In a post-diagnosis stupor, Peter and I drove to a quiet bench after we left my surgeon's office. We just sat, staring at the water, too staggered to talk at first. "What the hell just happened?" Peter asked. Neither of us knew. We held hands, breathed, and sorted it out. One foot in front of the other, one step at a time.