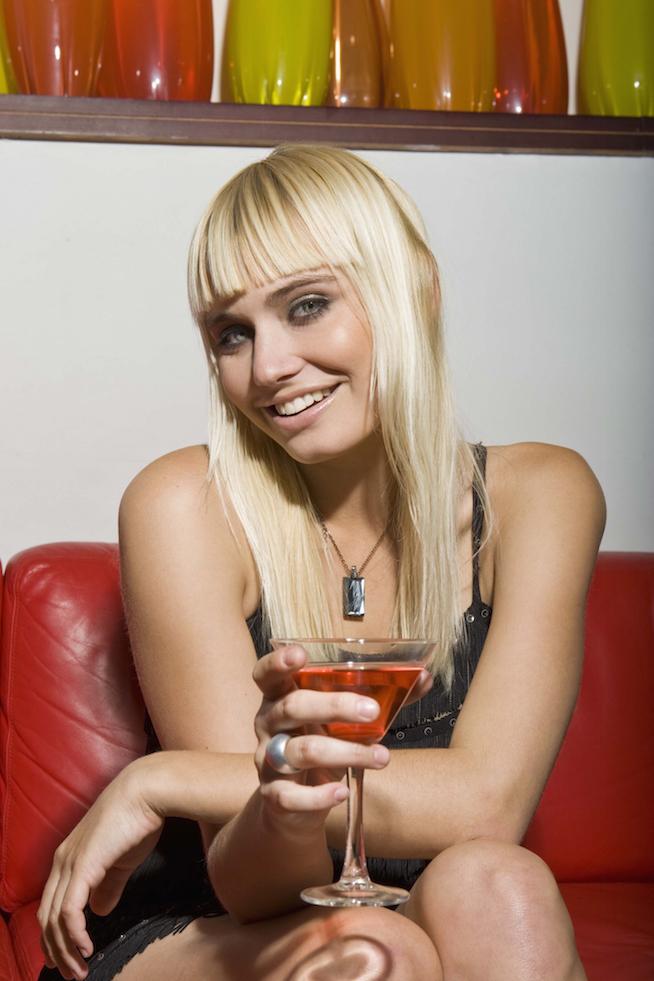 Long live bangs!
Boom. Imperfections are gone.
It's almost magical: Bangs are the David Copperfield of hairstyles. Bangs can instantly hide flaws and change your look, without you having to make a huge commitment. If you want a new do, a few snips and you're done...and if you hate them, they grow out quickly. Best of all, if you have something to hide, bangs can be your BFF.
Consult Your Stylist
With so many different styles, it can be hard to make the right choice. That's why it's best to consult your stylist. As a former hair stylist, I know what works best and why. Your stylist should consider facial shape, length of hair, the total style, volume, texture, and your degree of willingness to care for them. Another thing to consider is climate — if you live in a humid area, certain styles may not work. All these things should factor into your choice.
What Bangs Conceal
Bangs are great at hiding imperfections. Who doesn't have an occasional flaw they want to hide? Blemish location will factor into your style. The considerations above may not matter — you may just need bangs for a short time. In other cases, you may need permanent bangs to hide an existing condition.
Best Bang Choice
With so many different styles, one should fit your needs. The right choice will hide forehead imperfections, while others hide blemishes on the temple area and side hairlines. Some bangs to consider:
Blunt cut (thick and straight across; works best with straight or lightly wavy hair)
Brow skimming (thinner than blunt cut, but straight across; skimming top of brows)
Rounded (similar to the blunt cut bang, but tapering to a slightly longer length towards each side) 
U-Shaped (very similar to a rounded bang but the sides are longer, tapering down to the ears or even the chin)   
Choppy (a slightly blunt, tousled look; a more casual bang)
Side-swept (bangs that are worn swept to one side)
Parted (different styles that are parted in the middle; a round brush helps with styling)
Convertible (cut so they can be swept to either side or parted in the middle; a trendy favorite)
Asymmetrical (typically shorter on one side, or sometimes the middle is shorter than the sides; a fun style that may not offer much coverage)
Fringe (these area light and wispy; don't offer much coverage)
Back Away From the Scissors
Tip: Don't cut your own bangs, especially the first time. Let your hairdresser do the honors. If you want to trim them in between salon visits, ask your stylist for trimming instructions. If he/she refuses, don't be offended. That's their livelihood, and they want you back. On the other hand, they don't want you to screw them up and have to fix them.
We're lucky — bangs never go out of style. They're easy to snip, easy to style, easy to care for, and a great beauty tool. Try some for fun or to cover imperfections. Bangs are here to stay. Long live bangs!