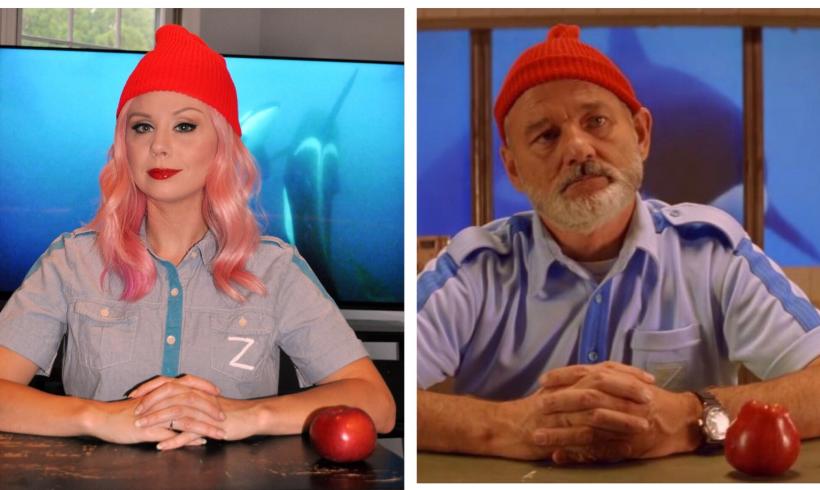 All photos: @casualcostumes Instagram
I first met Darlene Howell McNerney through my sister. Both women worked at a modeling agency together, which Darlene now owns because she is a true Boss Lady in every meaning of the word. I was immediately endeared by how warm and unpretentious she was. Just a really nice person.
Somehow as we do through our twenties, we lost contact and our paths never crossed, but years later, when I found Darlene on Facebook, I jumped at the opportunity to friend her. I can tell you, based on who I am as a person, there are few people I jump to reconnect with through Facebook. But Darlene was an automatic shoo-in. Once she started posting images of her Casual Costumes, I was completely sucked in.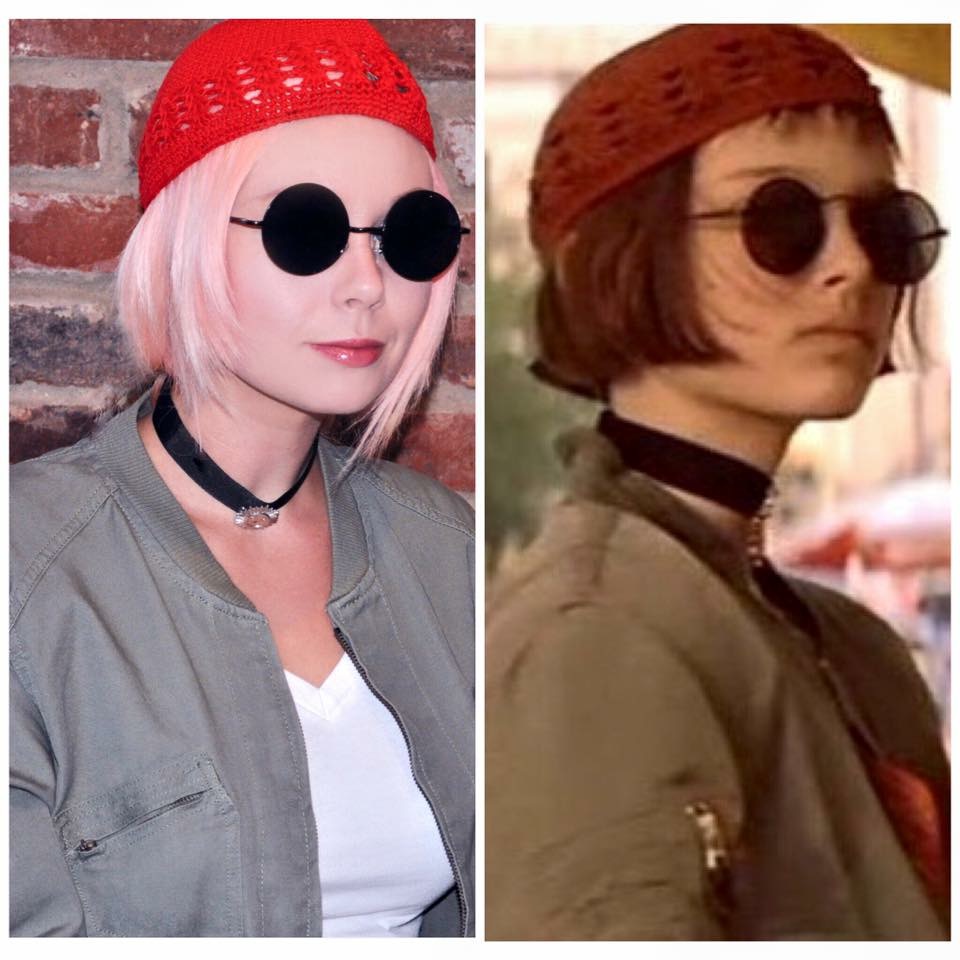 When Darlene announced last year that she was going to do an entire month of Casual Costumes, I absolutely jumped for joy! Sometimes there is no such thing as too much of a good thing. They are something I completely look forward to every October. Most people (speaking about myself here), have a difficult enough time prepping just one costume for one evening in October. But, Darlene preps a solid months worth to dazzle us lucky friends on Facebook. This year she's sharing her magic with everyone through her Instagram.
I caught up with Darlene to get the scoop on her month long celebration of costumes.
How did your Casual Costumes come to be the entire month of glorious costumes, it is today? When and how did it start?
It all started in August 2014. I found a puffy red vest in a box of hand me down clothes for my son, and the first thing I thought was that I had to dress him as Marty McFly. Naturally, since my hair was almost white, I had to dress up as Doc Brown. I posted the photos we took and people seemed to think they were as funny as I did. After that, I was hooked and set out a challenge for myself to try to do it as many days of October as I could.  
How early in the year do you start prepping for a month of Casual Costumes?
All year! I've always got my eye out for certain items, like my Veruca Salt dress. I wanted to do a costume of her since the first year, but couldn't find a dress I liked enough until this year. I kick it in to high gear in August and try to organize everything and figure out what I'm missing, and gather those items. Even with planning ahead though, I'm scrambling minutes before every picture to finalize the accessories usually.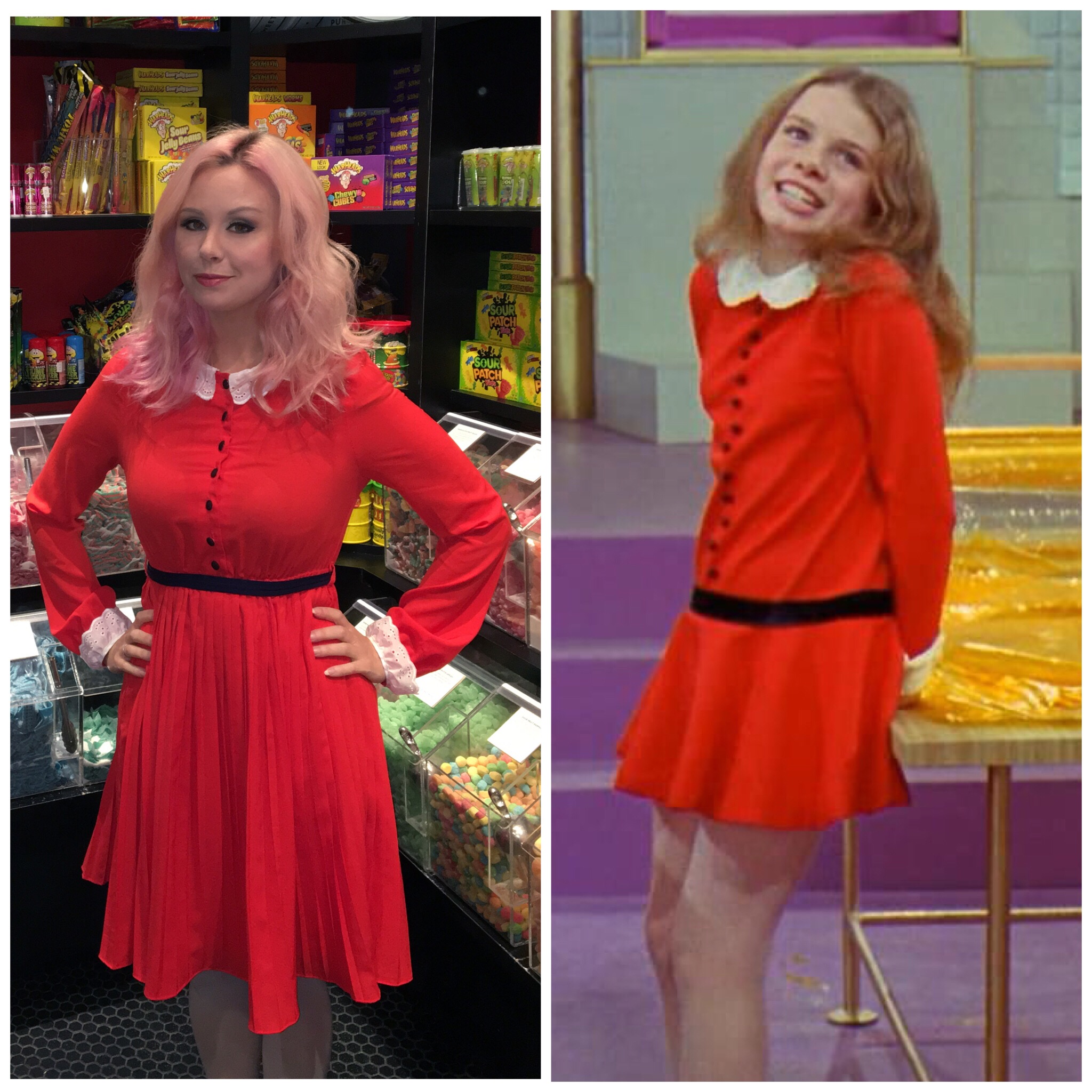 What inspires you right now?
What doesn't inspire me? Anything from a picture on Instagram, to friends with amazing ideas, sharing them on Facebook. I am watching Penny Dreadful and Black Mirror right now though, and it's putting me in a wonderfully dark place for Halloween.  
I saw recently that you involved your little ones in your Casual Costumes. Had they begged you for ages or was it a spontaneous decision?
I'm not even sure they know what I'm doing with the costumes. But they like being in them when I ask. If they said no, I wouldn't make them. But when I'm kids movie characters, they like to dress up too. My daughter especially loved being Matilda.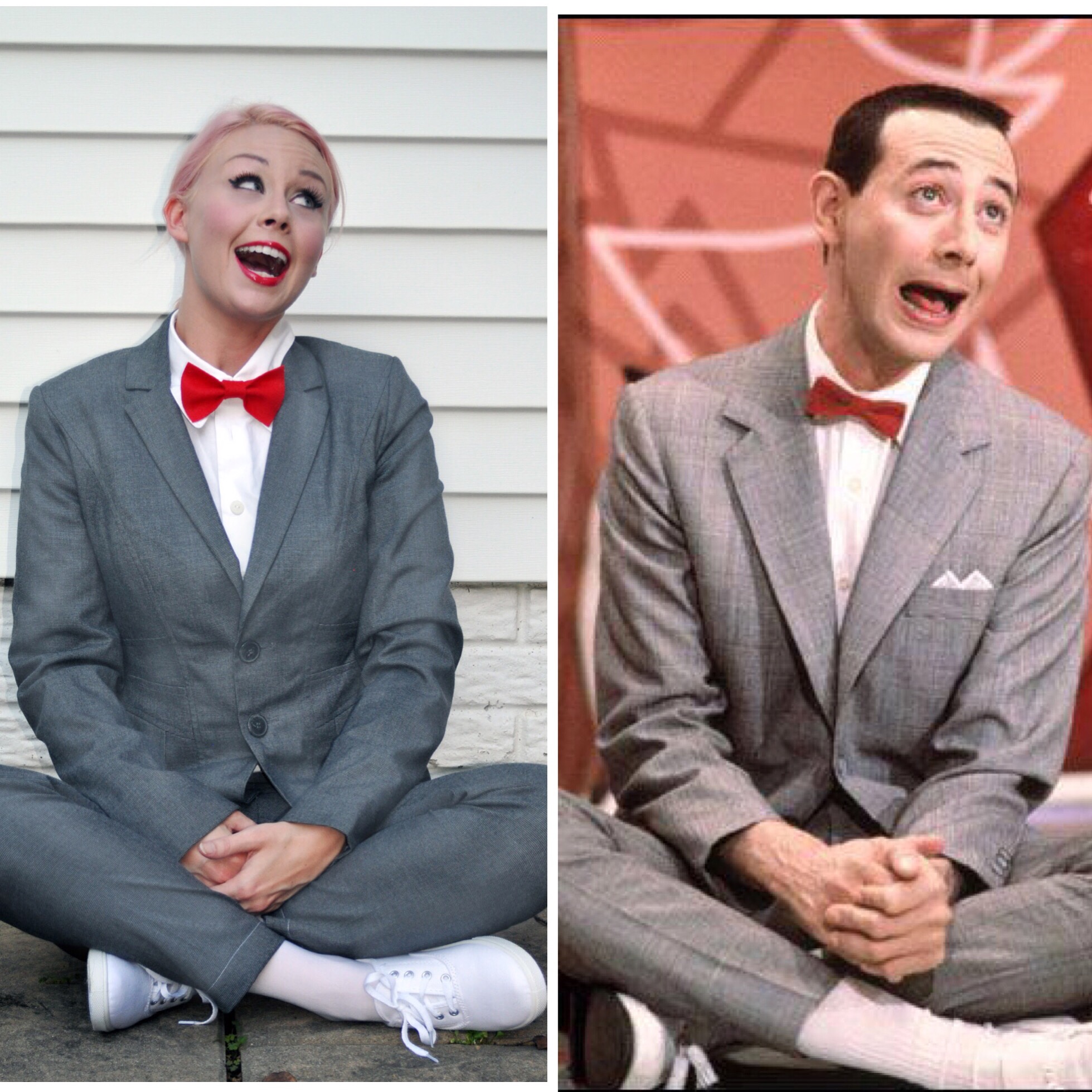 What are your top ten favorite films?
So hard! Addams Family Values, Beetlejuice, The Nightmare Before Christmas (and tons of other Tim Burton movies), Kill Bill, Roman Holiday, Gone With the Wind, Coraline, Cry-Baby (I want to do a costume of every single person in that movie), Death Becomes Her. And tons of others I'm sure I'm forgetting right now.  
What are the costumes you are most proud of?
My Bjork swan dress costume because it's one I made all myself. And David Bowie, because I worked out for a month or two before the picture to make sure I was confident enough to post it.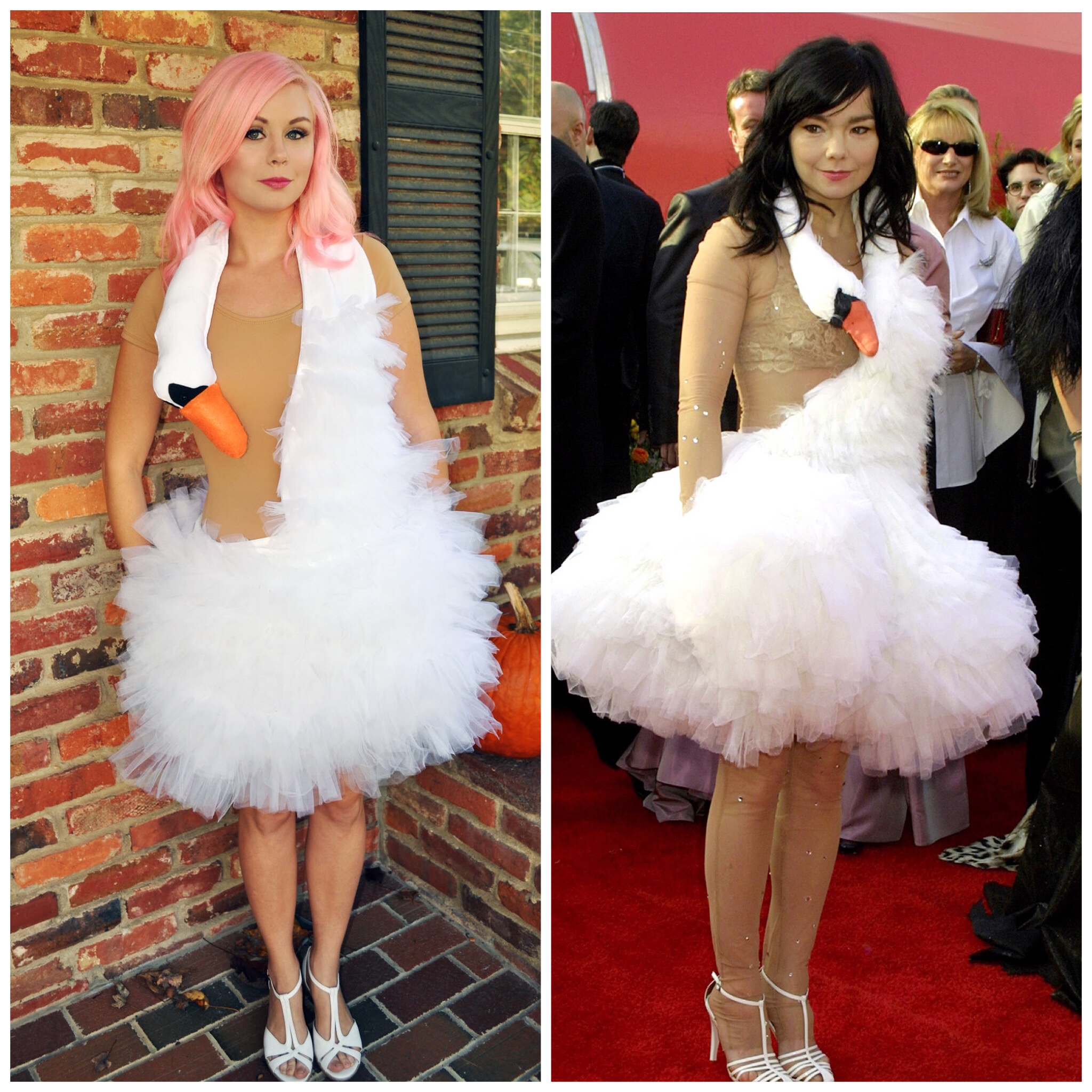 What costumes were the most difficult to put together?
David Bowie. It was hard to get the hands to stick on me and the material, and it was a lot of pieces. I'm surprised I got it to come together!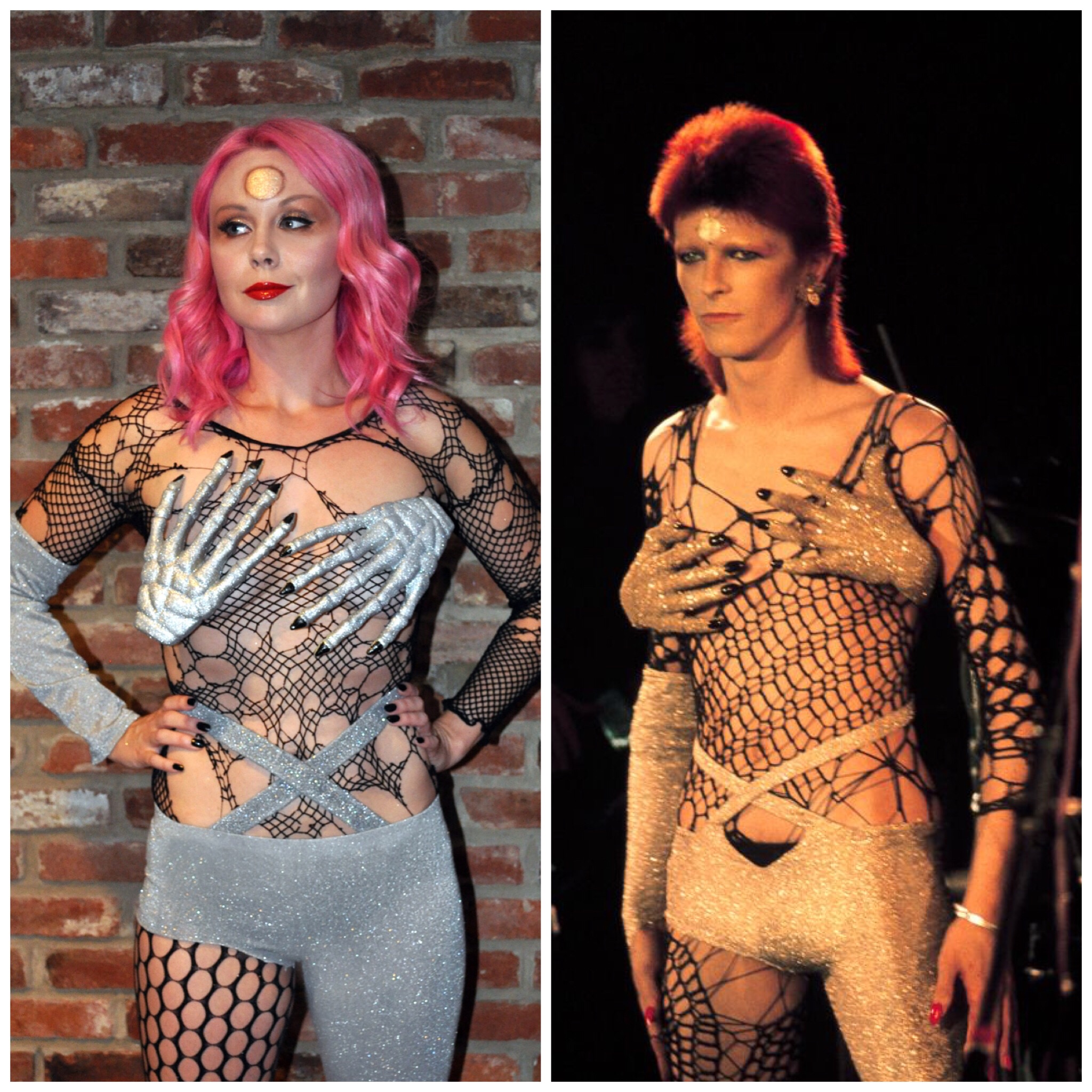 What would you be doing for a job, if you weren't working in model management?
I'd sell some of my art on the side. I'm transitioning more into that right now and pulling away from the modeling industry. I've been working with models for about 14 years now and I feel like it's time to move on. I'm ready for something new!
What do you wish to accomplish with your Casual Costumes Instagram?
I've already accomplished it! I wanted to do something just for me. I felt like I was losing myself after having kids and being so involved with kid things all the time. The costumes are a really fun way for me to channel some creativity and focus my mind on something else for a little while. I also love that people hold me accountable and I have a deadline, it helps me get it done! And, it's a bonus that other people seem to enjoy my costumes too.