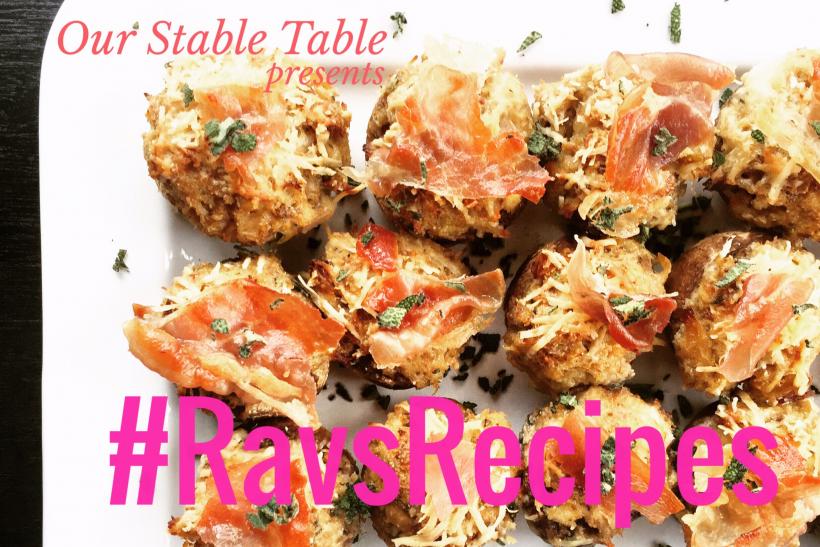 #RavsRecipes: Crab-Stuffed Mushrooms
 We are nothing if not fancy here.
One of my favorite things to do is make comfort food with a twist. Not so twisty that I lose people (I see you lurking in the $13 specialty treat section, beef jerky chocolate bar). Nor will I take two foods that are genius on their own but should probably never join themselves in a culinary union (I'm looking at you, Krispy Kreme cheeseburger).​
I have one tiny problem, though: I don't know what works until I know it works. I've had some mishaps along the way. I once thought my favorite tomato sauce recipe needed a hit of hot curry powder in the name of Indian-Italian fusion. I also once thought blending a raw egg yolk into my morning coffee would somehow make it creamier and serve the double purpose of creamer and breakfast.
Those were mistakes.
But you never really know unless you try. Luckily, for the sake of this recipe, sage, white wine, and mushrooms pair well with crab. Making comfort food with a little snap is my favorite way to keep my favorite foods interesting. These crab-stuffed mushrooms with sage and crispy prosciutto would make a great addition to any party or dinner. Or make them for yourself for a luxurious snack during the week. Or eat them all by yourself in the bathtub while drinking wine and streaming Netflix on your phone.
Ingredients:
24 oz (2 pkgs) large whole mushrooms, stems removed and finely chopped
1 large shallot, finely chopped
½ - ¾ cup crab meat
1/3 cup cream cheese or whole milk ricotta
½ cup + 3 tbsp white wine
1 tbsp fresh lemon juice
1 egg yolk
¼ cup grated parmesan
2 tbsp fresh sage leaves, chopped
1 tbsp butter
1 tsp Old Bay seasoning (optional)
1 tsp fresh black pepper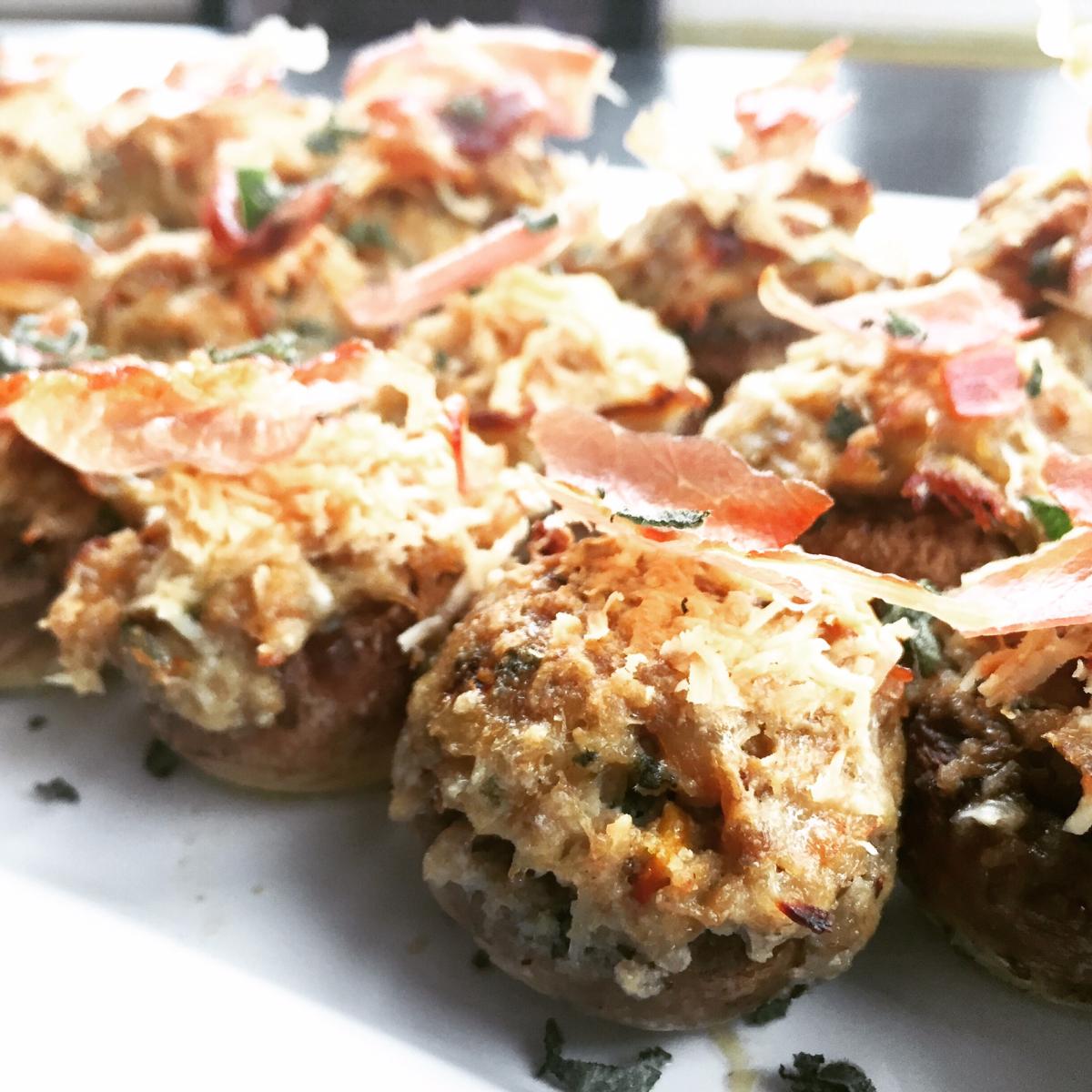 Directions:
In a small skillet, melt butter on medium heat. Then deglaze pan with 3 tbsp of white wine ("deglaze" is a fancy way of saying "pour liquid in a hot pan." We are nothing if not fancy here). Dump pepper, chopped mushroom stems, and minced shallot in the pan. Stir and redistribute.  Then leave it alone.
I said leave it alone. For real, though.
Once your mushroom stem and shallot mixture is soft and golden, transfer to a medium mixing bowl. Add cream cheese, Old Bay seasoning, 1 tbsp sage, egg yolk, crab, lemon juice and stir until combined.
Feel free to taste it. It's pretty damn delicious in its free-form state.
Spoon stuffing into mushroom caps and place mushroom side-down in a greased glass baking dish. Top with parmesan cheese. Now, grab the rest of your wine and pour a ½ cup (ish) in the bottom of the dish. Unlike when you're drinking the wine, more is less here. Put just enough in the bottom of the pan to cover it. 
Bake at 400 degrees for 30 minutes. 
While your mushrooms are baking, fry up two pieces of prosciutto until crispy. Blot excess grease off of them, and then break into small pieces. 
Now, I would like to draw a line here between fancy and pretentious. If I was presenting this dish to Padma, I would try to call this a prosciutto crouton. I might try to unsuccessfully charm her with my story of failed Indian-Italian fusion as I served her these mushrooms with a side of self-loathing. Of course, I could never really serve this to Padma, because I'm about 137% positive she would never eat something as basic as a mushroom. I think she eats Unicorn Stew or Watercress Flambé. But whatever. Calling a piece of crispy fried meat a "crouton" is pretentious. Making it, though, is fancy. 
When mushrooms are soft and cooked to perfection, remove from oven and plate immediately. Top with crispy prosciutto pieces and the remainder of the chopped sage. Eat immediately and feel fancy. Or pretentious. Your call.