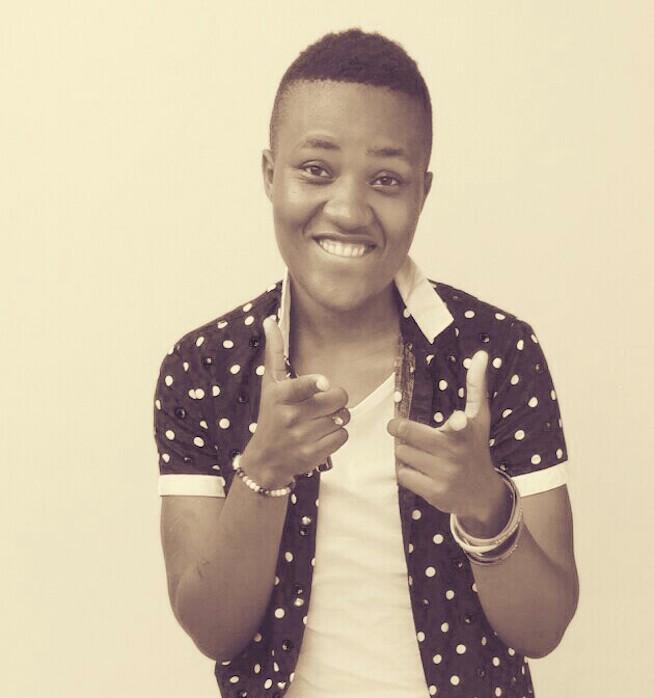 Sharp Kadijah, out and proud.
I was taken to church to be prayed for and was held down by three strong men. I fought them.
I am Sharp Kadijah, a trans man. I come from the Eastern Region of Uganda, from a town called Mbale. It was on November 22, 2013 when I came out to my family, initially as a lesbian.
It was like entering hell.
I was working for the government as a registered nurse here in one of the Uganda districts. When my family came to know about my sexual orientation, someone leaked to my employers that I was going to marry a girl.
I was immediately terminated from my job. One of my family members, the district health officer, feared the shame it would bring to our family, and he also feared for the safety of his own job.
I was traumatized and violated by my family and community wherever I went. People would point at me, harass me, beat me.
I had to stay inside the house the whole day and only go out at night, just to get something to eat, because I lived in fear of being beaten up and attacked. Life became hard and, up to now, this continues to be my state of living.
This is more than a prison.
My family threatened my girlfriend, Maria, and her family, but she stood beside me, kept on asking if I was OK and safe.
They took me to my grandmother's grave to swear on it.​
I was taken to church to be prayed for and was held down by three strong men. I fought them. They thought I was possessed by demons that were making me love my girl. But I struggled, told them I was fine, that I wasn't possessed.
At one point, they put a Holy Bible on my head and sprinkled holy water on me. But I stayed normal, just staring at them.
When that didn't work, the pastor got very angry. And I was cursing at him too.
After I came home they brought me to a psychiatric doctor to counsel me. They said I was going mad, because what I was doing is not accepted in African society.
The counseling sessions didn't work. Instead, I was the one counseling them back, on my acceptance of my own sexuality. The doctor finally gave up on me, after five days of counseling and no change.
Then they had to move to Plan C.
They took me to my grandmother's grave to swear on it. In Africa, the dead are considered powerful and respected — that's why they are always the final solution to problems. They made me swear that I am a lesbian; and, if that's what I was, that I was never going to change.
I said, "Yes, I am a lesbian, and nobody is gonna change that!"
This marked the end of my association with my family. They beat me up and kicked me out of the clan. I left in tears.
My mum tried to raise her voice but she couldn't. Traditionally, here in Africa, women are not supposed to suggest any ideas — only elders of the clan can do that.
They said I could only come back when I am dead.

They told most of the health sectors what I was (lesbian, at the time), and that I was not to be admitted for work. I wasn't hired anywhere, because of the hate for homosexuality.
They told my landlord about my sexual orientation. I was chased out of the house, my things were thrown out, and neighbors started beating me up.
This was more than hell to me.
Homeless and helpless is how I remain, with no support from my family members — not even one.
But despite it all, life is so precious, and I have decided to make myself happy, rather than make other people happy at my cost!
I love being me and I love who I am: Sharp Kadijah, out and proud.