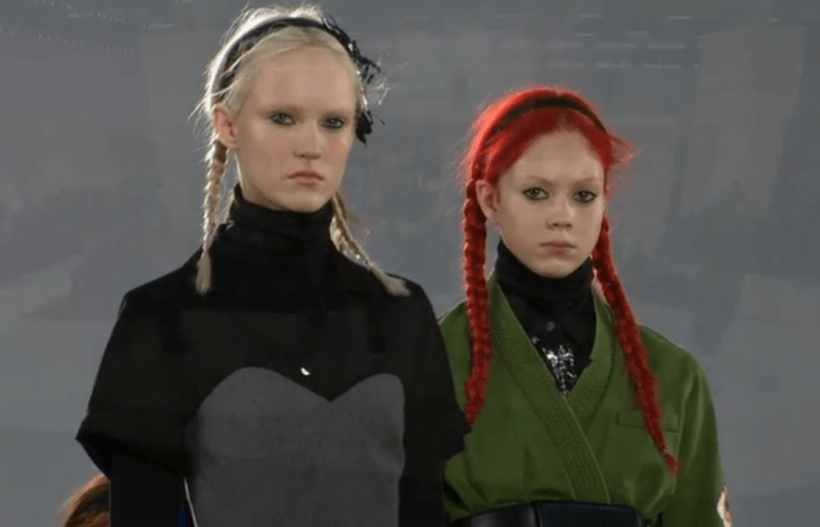 Marc Jacobs just revealed his Marc by Marc Jacobs Fall/Winter 2014 collection, and it's chock full of Alice in Wonderland-meets-Daria-meets-Wednesday Addams designs. Several pieces were emblazoned with phrases such as "Revolution" and "Bunny Hop," while some of the jumpsuits steered toward a military style with a touch of the geisha, highlighting re-envisioned obis.
Exaggeratedly-high, tough-girl high tops were paired with many of the ensembles; other themes included sky-high shoulders, giant bow-wrapped shawls, geometric, primary colory-laden patterns, and thick, square, pseudo-bowling bags.
Arguably, Fall and Winter collections tend to be more flexible with their exploration into the weird and wacky; maybe all the chilly months make us crave alternate ways to spice up our surroundings. With much of the country still chilled to the bone with wet feet and wind-chapped faces...we wish we could warm our paws with some of Jacobs' bizarre creations.
(Or maybe burn it in a big fire? Can't say we're in love with these looks.)