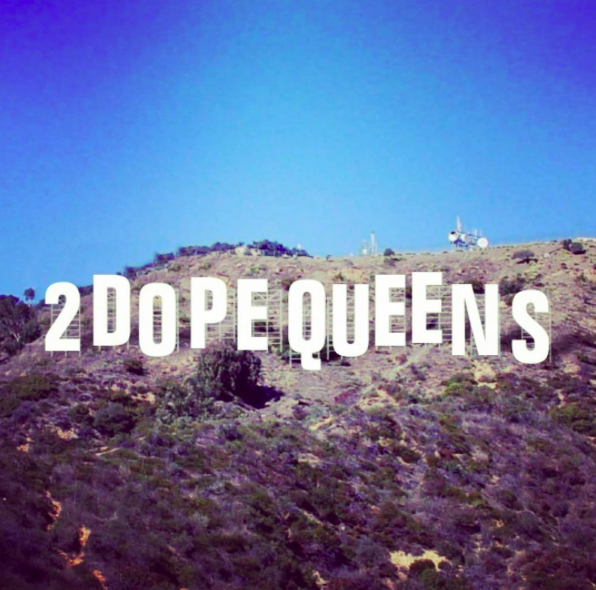 Image via Instagram (@2dopequeens).
There was a time when I loved dystopian novels: Brave New World, 1984, anything sinister that hinted at the deterioration of our society,  moved me to tear through the pages, eyes wide with recognition. "What if this happened?" I'd wonder, horrified and unable to stop reading. I didn't think it ever would, of course. The scariest thing that had happened in my lifetime was my high school chemistry teacher not thinking I was adept at science (I'm not.)
I can't stomach these novels anymore. I can scarcely read the news without feeling my throat close and my stomach stiffen, like I've swallowed six ice cubes at once and they aren't melting — not anytime soon.
So, if you find yourself needing therapy a little more than usual right now, here are 12 feminist podcasts that will help you to fight back, to expand your worldview, and to laugh — all without losing hope, and without feeling completely alone.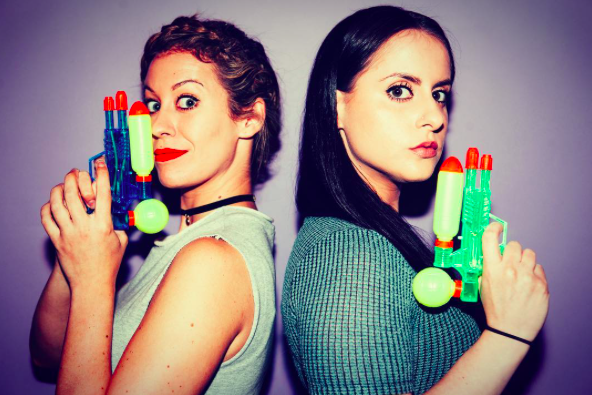 This is a self-defined anti-slut shaming podcast, and it is spectacular. Corrine Fisher and Krystyna Hutchinson team up to talk about everything from the election from hell to sex trafficking (featuring frequent interviews with guys they've screwed). They've also interviewed some bad-ass women like Amber Rose, and talk about sex so much that it almost starts to become… normal? Which is totally the entire point.
Quote: "The more I know about people, the more I get disappointed."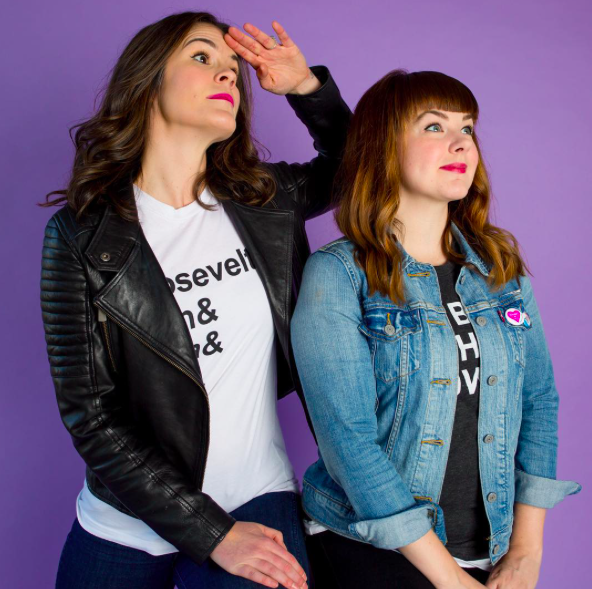 This podcast just ended, but there are still more than 800 episodes for you to listen to before you say goodbye. Cristen Conger and Caroline Ervin cover everything from IUDs and their stigma to the "bury your gays" TV trope — and they do it all with poise, humor, and all of the hard receipts.
Quote: "One time in Queens I was talking to this very nice fella and I told him…I host a feminist podcast and he spent the next 20 minutes explaining feminism to me."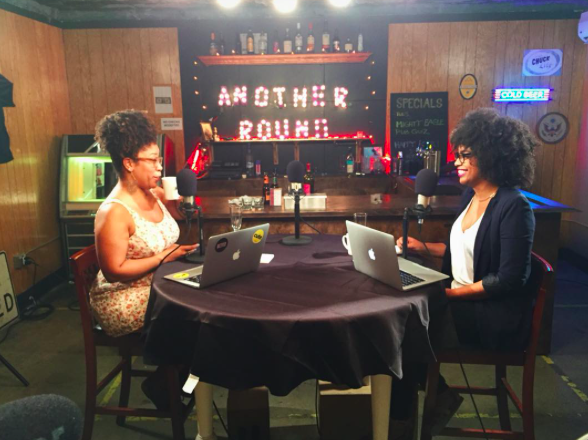 Buzzfeed slays with this podcast. Heben Nigatu and Tracy Clayton are smart and hysterical and totally spot-on in their observations and critiques of our society. They're also so absurdly likable that it's physically impossible not to laugh while listening to them. "Grab a drink and yell along as we talk about everything from pop culture to squirrels to racism to sexism to male strippers to literally everything," they write in their description.
Quote: "Just let brown people have things!"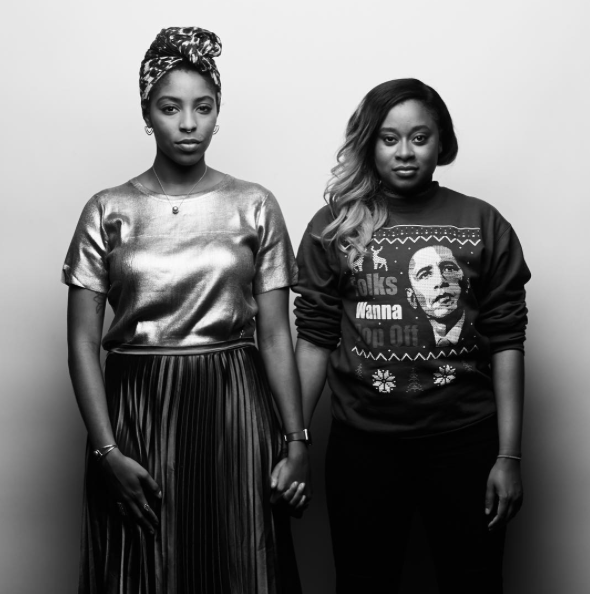 This podcast is like listening to a stand-up show in your living room (or your workplace; I don't know your life) — and a good one at that. Phoebe Robinson and Jessica Williams are brilliant and funny, and they frequently host strong guests with plenty to say. All of the reviews tell you not to listen to this podcast in public, because you will laugh, hard, and it won't be cute.
Quote: "I brought a kid into my world. So f*cking what? I'm pretty. Okay?"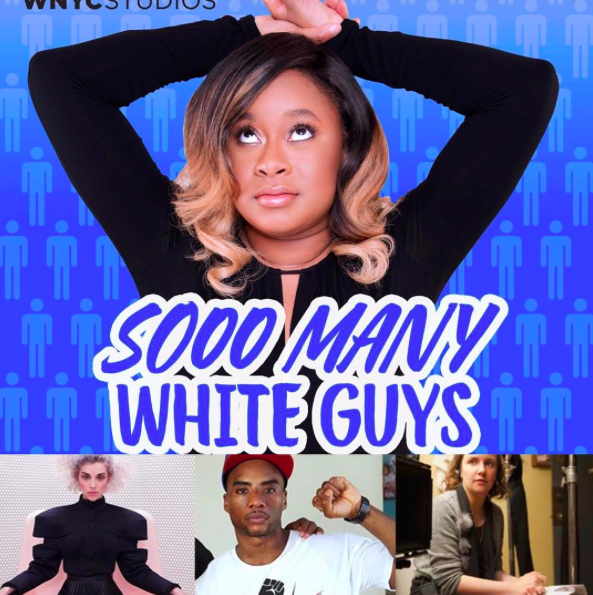 Phoebe Robinson is tired of being the token black woman comedian, so this time, she runs the show. She interviews people who aren't white dudes (for the most part), and Ilana Glazer of Broad City produces, so you pretty much know it's good.
Quote: "I don't know anyone who doesn't like HGTV."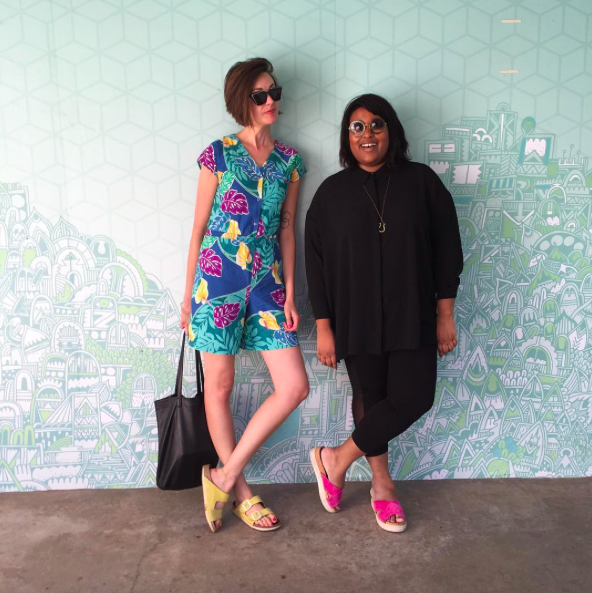 If you and your best friend are maintaining a long-distance relationship, then this is the podcast for you. Long-distance besties Ann Friedman and Aminatou Sow keep in touch via this podcast, in which they call each other and discuss everything from pop culture to feminism. They're warm, smart, and funny, and you'll leave each episode feeling a little happier and a lot smarter.
Quote: "If you were to have right-wing slander directed at you, what would you like it to be?"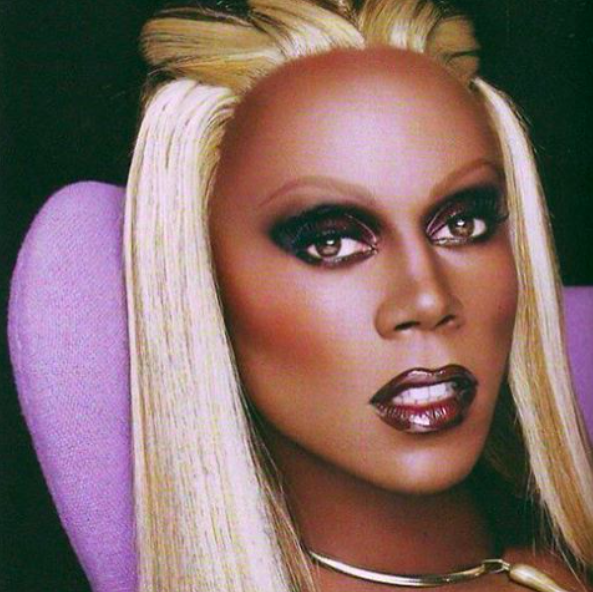 If you watch RuPaul's Drag Race, you will adore this podcast. RuPaul and Michelle Visage discuss pop culture, advice, and the secrets of life — as well as plenty of insider details about the show. While I was listening to an episode of this, I thought "I want to hang out with them" no fewer than 11 times.
Quote: "When I saw Cats for the first time, I took a ton of mushrooms."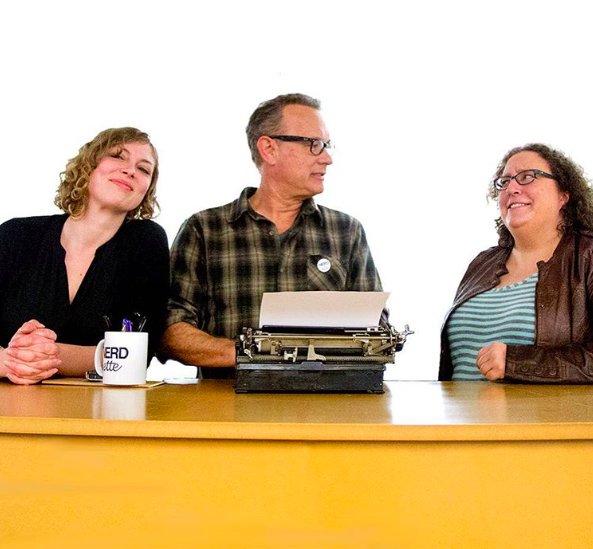 Two spectacularly nerdy women (Greta Johnsen and Tricia Bobeda) own the label by discussing all geek culture from the Gilmore Girls revival to astronauts to Scrabble, with a lot of opinions and more than a little pride. If you're lucky, you have friends like these. If you don't, you'll really, really want them.
Quote: "I have officially divided my life into two parts: before Caitlin Moran and after Caitlin Moran."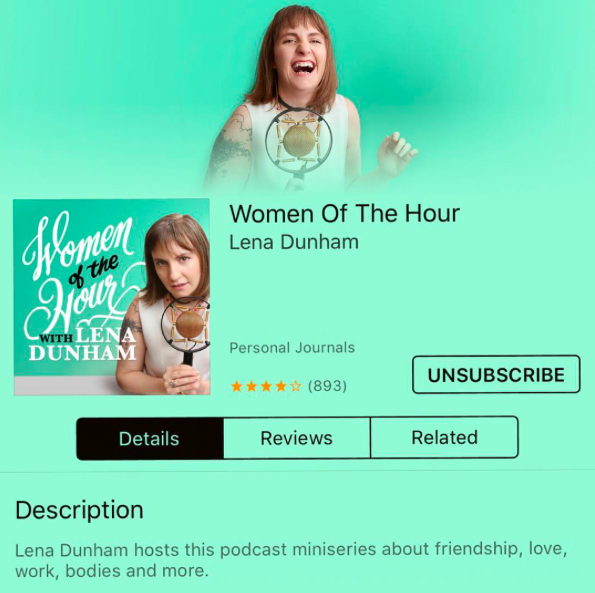 Yes, this is Lena Dunham's podcast, and yes, I know that she's problematic. And yet, this podcast is self-aware and funny and highlights a lot of cool women. Dunham talks about spirituality, nasty women, work, loving her body, and sex. Her guests include everyone from her Girls co-stars to author Zadie Smith to her recreational-drug-doing father.
Quote: "I don't know if you remember me running through the grocery store weeping 'My childhood's been a lie?'"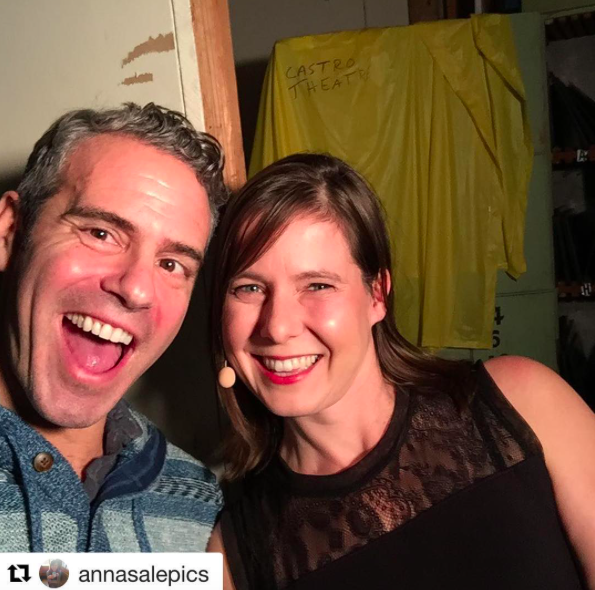 Anna Sale's podcast is described as the "stuff left out of polite conversation." It's beautifully produced and covers a series of varied and serious topics. It's vulnerable, authentic, and at times quite funny. It has a heavy focus on guest stars, featuring everyone from Titus Burgess (who we all know is a prince) to a woman who became a surrogate to pay for her baby. Listen. Learn. Love. (Am I an Etsy plaque yet?)
Quote: "I am my own bridge!"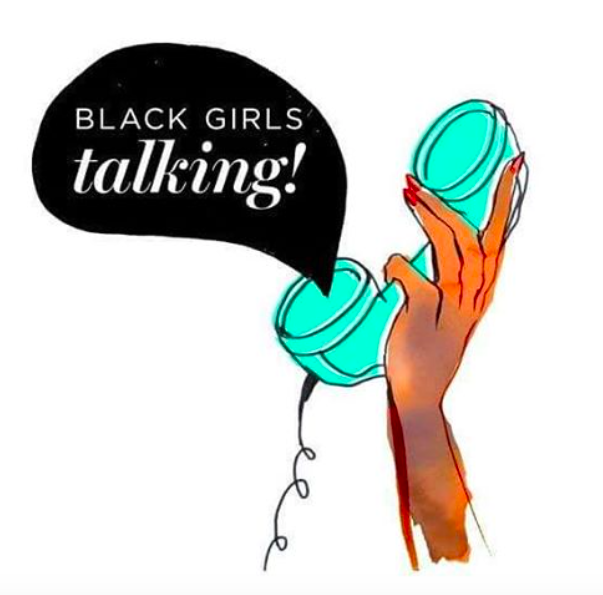 These four amazing black women discuss everything from Beyoncé to body oil. They joke, they bitch, they laugh, and they say what everyone's thinking, but might not say aloud. This podcast is provocative and feminist and totally refreshing.
Quote: "I love that Beyoncé snuck in an homage to the genius that is Soulja Boy. He's given us so much!" (laughing)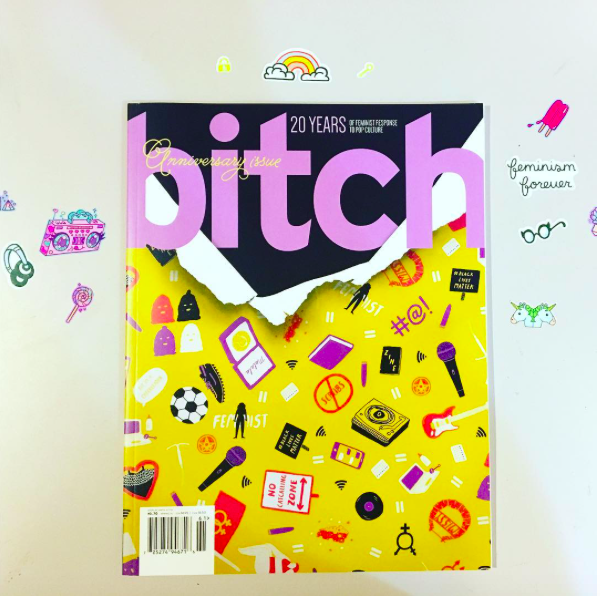 Bitch Media's podcast is predictably flawless. It has advice on how to resist Donald Trump, raise feminist kids, and judge Ryan Lochte (Just kidding. Sort of.). This podcast also takes the time to explain intersectionality and to educate white feminists so that they may learn from their mistakes.
Quote: "Somehow women are being judged against men, so the fact that men are assumed to be underreporting their pain means that women must be over-reporting it, which is not the reality at all."
 We all need something to cheer us up right now. These podcasts — whip-smart, witty, topical, and proactive — will inform you and, à la Singin' in the Rain, "bring a little joy to your hum-drum life." 
SaveSave