Swimsuits: such little fabric for such a high ticket item.
Year after year, as temperatures increase, so do the prices of swimsuits — be it size zero or size thirty. Thankfully, after several years of the success of brands such as Monif C, Gabi Fresh, and the Ashley Graham Collection for Swimsuits for All, other brands are starting to catch on. More than any time before, there are many more brands that provide plus-size bodies with high fashion options that don't insist you cover your body with flimsy skirts or hide yourself in near wetsuit-like conditions.
But what happens when you find the perfect suit? What happens if you have sunk that money into the Greatest Bathing Suit Of All Time but you live in a cooler climate or swimming is just not very accessible for you? This is the time to learn how to integrate your suit into the rest of your wardrobe!
Swimsuits aren't just for the water anymore. Phenomenal lines, great support and construction, as well as daring necklines and gorgeous fabrics — not to mention the countless incredible coverups — are something to be celebrated, not hidden once a chill enters the air.
Why should your suit sit in your dresser or closet for half a year and miss out on all of the fun?
As summer begins to fade, check out these 5 ways to take your bathing suit off of the beach and into the streets.
1. For fall weather, try layering your repurposed bathing suit/crop top with a maxi skirt or leggings and longline sweater/duster to fight the chill.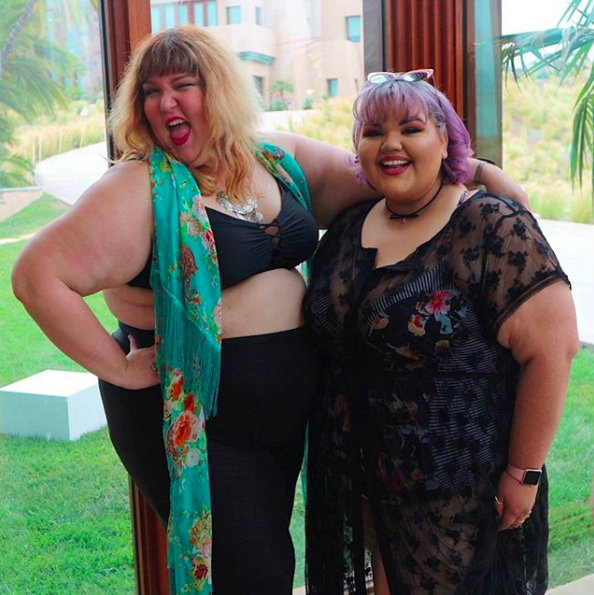 Laurel Dickman and Ashley Nell Tipton (@laureldickmanwrites and @ashleynelltipton)
Yours truly, Laurel Dickman, poses with fashion designer Ashley Nell Tipton at the Torrid Pool Party. Simply take your killer bathing suit top and pair it with anything for a versatile crop top look no matter the season. Ashley is wearing an amazing sheer coverup perfect for layering over a slip or crop top and leggings for a polished look.
2.  Layer your sheer pieces over solid opaque pieces for more coverage with the drama of different textures that play with light.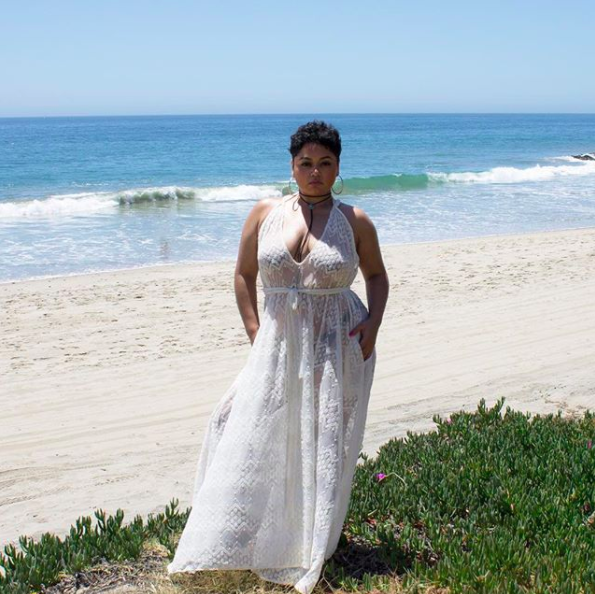 Nancy Ramirez for Zelie For She (@zelieforshe)
Zelie for She's model Nancy Ramirez models an incredibly gorgeous sheer white halter dress. Great for swimsuit coverups, this dress also pairs perfectly over a racerback body con dress or tossed over a crop top and leggings with a kimono or duster on top. Bump up the boho factor with more sheer layers for drama and movement.
3. Don't get hung up on the section that you buy your clothes. Cover-ups can be worn year-round over dresses, leggings, or the right pair of pants.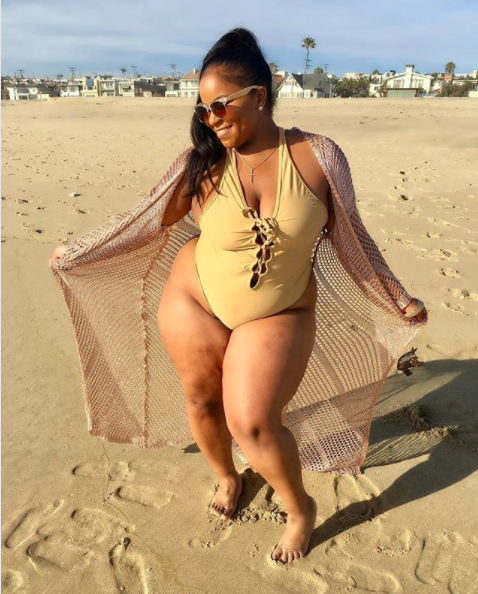 Marchel'le Hayes of The Curve Slayer (@thecurveslayer)
Marchel'le slays in this gorgeous neutral beach look. This cover-rup would look just as good on the beach in your warm weather sandals or grabbing a hot cup of cocoa in your boots as the air takes on a cool crispness. The textural tan mesh is absolutely perfect for layering over earthy maxi dresses or a combo of leggings and a tunic.
4. Texture is your friend and can be done any time of the year if you gauge weight and breathability properly.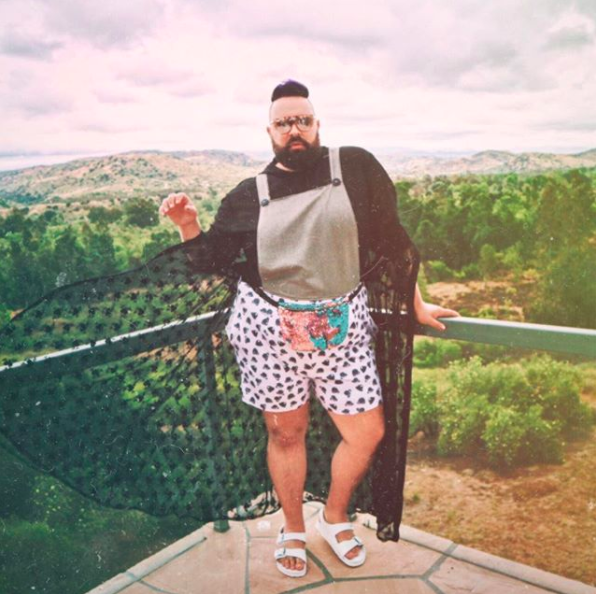 Troy Solomon (@abearnamedtroy)
A Bear Named Troy's Troy Solomon shows the immense fashion value of layering -- it's not just for warmth! It can be done year round with wisely chosen fabrics of varying opacities, weights, and lengths to create an eye-catching textural look.
5. Don't hesitate to use your one-piece as a bodysuit.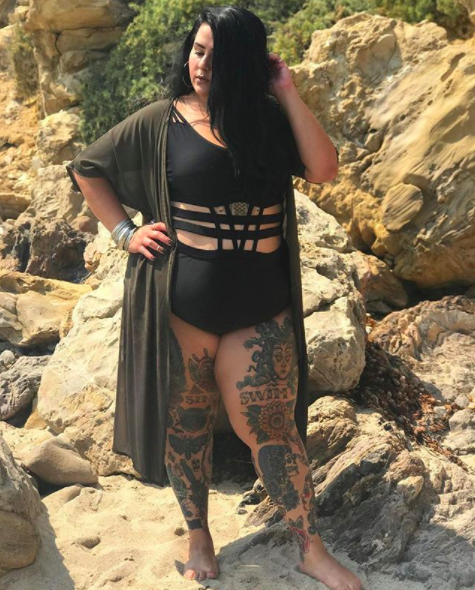 Ashley Marie (@glamghoul)
Ashley Marie wears a phenomenal example of the perfect kind of swimsuit to use for a bodysuit. Something with this many straps is dying to be taken off of beach and into the streets or clubs. Layer with a bodycon skirt, pants, or leggings and bondage-themed jewelry to play up the dark, sexy strapiness of the piece.
Worry about absorbtion of sweat? Wear a pair of cotton panties between you and the swimsuit.
Related