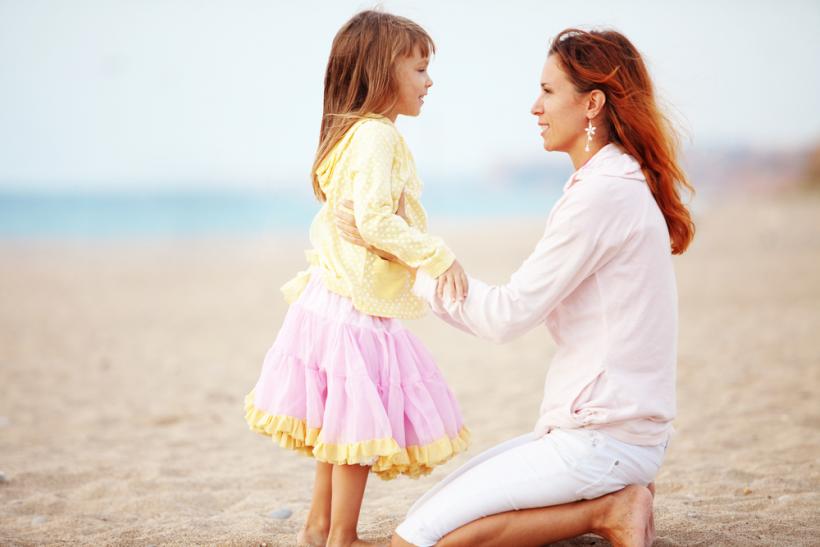 Kids have questions, concerns and anxieties just like we do.
This article first appeared on Your Tango and has been republished with permission. 
---
Help them understand.
According to a study in the Journal of Developmental & Behavioral Pediatrics, rates of anxiety in children are increasing, and the surplus of stress-inducing news and political coverage on TV, online and on social media isn't helping — in fact, it's become. unavoidable. 
As parents, it's your responsibility to talk to your kids about these tough topics and learn how to answer your anxious child's questions.
It's all too easy to get caught up in the hustle and bustle of daily life — from getting the kids ready for school, shuttling them around to activities, making sure homework gets done, and finding time to get your regular to-do list done in between all that.
There's simply no time to really process the inner life and musings of your kids.
But kids have questions, concerns and anxieties just like we do. 
They overhear stories on the news, see how grown-ups handle serious issues, and are even affected by politics.
For example, when children see kids separated from their parents at the border, it creates feelings of despair and confusion and makes them worry they'll be separated from their family some day, too. 
As a result, they form deep questions of their own.
The things your kids see in the news and politics, but don't understand, can make them feel powerless. 
As parents, it's your job to address these issues so your child can feel heard and understood. And while you may not have all the answers, you can be attentive to your children's needs psychologically, spiritually, and even politically. 
Start by setting up a time for your family to share good news, good deeds, disappointments, concerns and questions. Creating a setting where people who love each other can sincerely listen and talk about anything — from trivial good news to serious concerns — will help your kids develop healthier communication skills, whether they are two or 22.,
Your job is to truly listen and create this safe space so they comfortable sharing what's really on their minds.
To do this, you must be honest about your own past thoughts and concerns, and take whatever your child brings up seriously, without dismissing it or invaliding his or her worries. And if the issue is serious and you need to take action, just remember that listening is the first step. Action, where required, comes next.
​So if news events or politics upset or concern your kids, be there to support them and help them process their reaction. 
Then, set a good example with your response. You could talk about the importance of voting or listening to both sides of an issue. You could take action as a family and call or write to your senators and congressmen together.
What matters is you show your kids how a democracy works by setting an example of how they can participate in the process.
This will help them stop feeling anxious — and start feeling more empowered — as a result. 
---