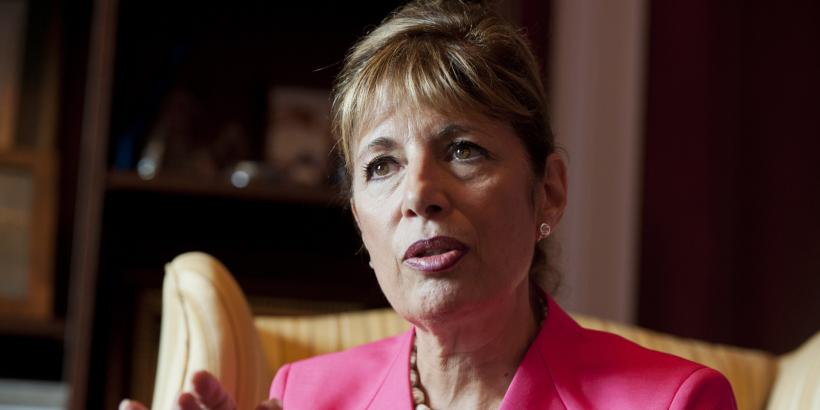 Image: huffpost.com
Earlier this week, we here at Ravishly reported that the GOP, in their infinite wisdom, declared that porn is a public health threat in their official party platform. Although, we scoffed at the idea that legal, consensually produced and distributed porn is rending apart the fabric of our great nation, we did express concern about so-called "revenge porn."
The phenomenon of people distributing sexual images of videos of others without their consent is horrifying and life-destroying for victims, who often have no legal recourse.
The GOP platform doesn't offer a solution to the problem of revenge porn. But never fear, someone DOES have a solution — and that someone is a woman and a Democrat.
Holla!
Representative Jackie Speier (D-CA) has introduced the Intimate Privacy Protection Act, a bill that will prohibit distribution of intimate or sexual photos/videos without explicit consent from the person in the photos/videos. It gives teeth to the prohibition by giving the FBI and the Justice Department leeway to investigate, even when the distribution means the crime happens across jurisdictions.
Violators will face fines or jail time and websites that solicit such images will be held liable for their actions.
The bill is supported by advocacy groups and technology firms such as Cyber Civil Rights Initiative; Information Technology and Innovation Foundation; National Democratic Institute; National Organization for Women; Feminist Majority; Girls, Inc.; Facebook; and Twitter.
While this is a long way from becoming law, it's a step forward just knowing someone in a position of power is hearing the stories of people affected by revenge porn and trying to do something about the problem. Here's hoping Representative Speier's colleagues agree with her and revenge porn becomes what we've all known it is all along: a sex crime.