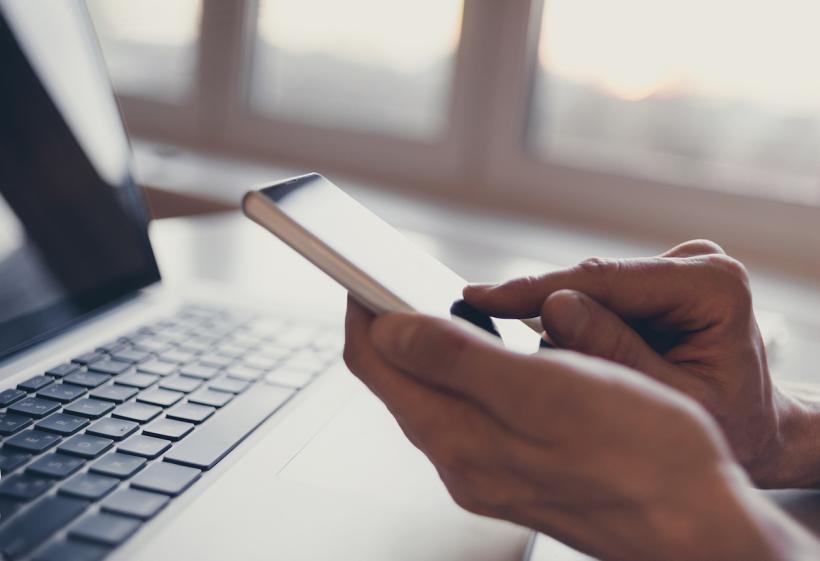 If you were to look at media coverage of politics these days, you'd see a ridiculous amount of attention paid to Twitter. Specifically to the Twitter account of one Donald J. Trump. While he can certainly suck the air out of any room in 140 characters or less, he is not the only seismic presence on social media. We are all connected via social networking sites and blogs and online news outlets and Ravishly (the best website of them all!). Many of us rely on such internet outlets for the bulk of our news diet.
Well, at least I rely on them. You might even say I'm addicted to social media news. And some podcasts. And NPR when I'm in the car, but that's pretty old school. But anyway…
As a voracious consumer of online information, I thought I'd share with you my most essential sources for news and ideas. Without further ado, I bring you Rebekah's Resistance Reading!
(That was lame, wasn't it? Sorry. I won't do that again.)
Political Wire: This is a news aggregator site that highlights the top ideas from articles on politics and policy, as well as cogent analysis on current events. You can get the essential quote articles highlighted on the Political Wire site or click easily into the source article to go for the deep dive. I follow them on Twitter and it's one of my go-to sources for finding the best articles on breaking issues.
Dan Rather:  The news cycle feels like a roller coaster ride these days. We're all sitting in this little car, plunging up and down without any control over anything. But at least we have Dan Rather along for the ride. He posts thoughtful, insightful, and wise commentary on Facebook regularly, and I find it incredibly helpful. During a recent flurry of media insanity over some Trumpian outrage, the thing that kept me calm was knowing that soon the venerated newsman would give me words to re-settle my perspective on the day's events so that I could straighten my shoulders and keep going. He's unflinchingly honest about our national situation, but instead of inducing panic, he brings resolve and determination.
Pod Save America: My favorite workout days are Tuesday and Friday because Pod Save America records new episodes on Monday and Thursday, so I can listen while I run. Brought to you by same cadre of former Obama staffers who did the Keepin' It 1600 podcast during the campaign, Pod Save America is like spending an hour with friends who are just as liberal, just as outraged, and just as likely to curse as you are. The difference is these friends know what a White House is supposed to be like and can point out all the ways that the current White House is NOT NORMAL.
The More Perfect Union Podcast: Oh hai, am I about to promote myself? Yes, yes, I am. Thank you editors for letting me do this! I participate in this weekly discussion podcast with several other armchair pundits from various backgrounds and political persuasions, and we talk about the news of the day. Our motto is "Real Debate Without The Hate," and we manage to stick to that most of the time. We also try to be funny and often succeed. Check us out, pretty please!
Bigleague Bunny: Let's say you want to keep abreast of what Trump is tweeting, but you don't want to follow his account and boost his numbers. Or let's say you've been blocked by Trump since 2013 because you called him "F*ckFace Von Clownstick" during his infamous Twitter war with Jon Stewart. (That might just be me.) Either way, you can follow the Twitter account BigLeagueBunny, which simply reposts the texts of all of Trump's tweets. The avatar is a cute bunny with a pancake on its head, so it's even kind of pleasant to scroll through.
Glenn Thrush: You're probably wondering why that name means something to you, and it's because Glenn is Sean "Spicey" Spicer's favorite punching bag on the SNL parodies of White House Press briefings (Melissa McCarthy, we love you!!!!!!). Thrush is also the New York Times White House correspondent, former Politico writer, and prolific tweeter. He's smart, he's in the moment — and in the White House briefing room — and he's funny. Worth the follow for hard news in real time.