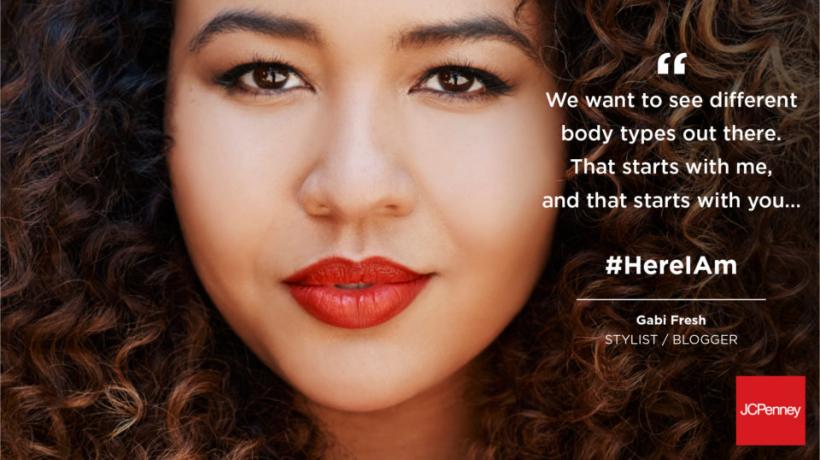 Image: styledbyreah.com
Heads UP, Rav readers! JC Penney is launching a new boutique for plus-size clothing and they are not messing around!
First of all, the clothes are totally cute. Bright colors, cool patterns, on-trend cuts. The bathing suit line is completely adorable. Lots of variety, and you can choose to show as much or as little skin as your personal tolerance for sunscreen application allows. So, that's amazing.
But the incredible thing is the women they have representing the clothing line. The intro video for the campaign (hashtagged #HereIAm) has five women telling their personal stories. The women are musicians, writers, style bloggers, yogis, and fashion designers. All of the them describe themselves as fat — before they go on to describe themselves in myriad ways that define the people they are, not the bodies they walk around in.
And there's not a fashion tip for "hiding your trouble spots" in the whole video. This isn't fashion for the frightened. This is style for the stylish.
The #HereIAm campaign directly addresses the notion that the value of a woman is tied to how little space she takes up in the world. The women in this campaign are taking up space: boldly, beautifully, brilliantly.
Thank you, JC Penney, for reminding women that we don't need to make excuses for our bodies. We need to dress them, and you're giving us a place to buy cute clothes.