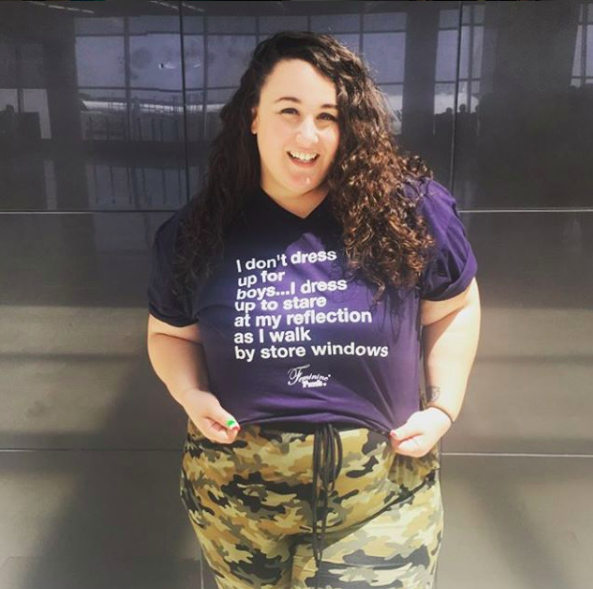 @readytostare rocks this badass tee made by Feminine Funk
It's hard out there for a fat person, no matter the gender or any other identity. Even in the best of times, the world has shown hostility and a lack of empathy to those with fat bodies. Most developed nations do not take fat people seriously at best and in worse situations are downright aggressive and often seek to violate their bodies.
This was even true pre-Trump.
The world is no longer the place we were promised, if it ever was. Instead of being able to trust the hands that are in power, we must second-guess every single spoken word, every single decision made. We must protect ourselves — and each other — more than many of us have ever had to think of in our lives up until this point.
The positive side of this is that many of us are truly finding ourselves. The beliefs that we may have once questioned have become galvanized in the face of hatred. While our confidence may need boosting at times, many of us have come to know who we are and what we have been put on this planet to do: squash bigotry, fascism, and hate by saying "NO!" to those who seek to oppress us and our communities. People are standing up and saying that Black Lives Matter. Many of us are joining hands and fighting back, creating groups to support one another and checking in with each other (and checking our toxic behaviors) more frequently than in the past… but we still have many, many miles to go in our fight.
These plus-size babes are wearing their pride across their chests for the world to see. From Black pride to fat love to feminist statements, these fat fashionistas have taken a stance and will remain silent no longer.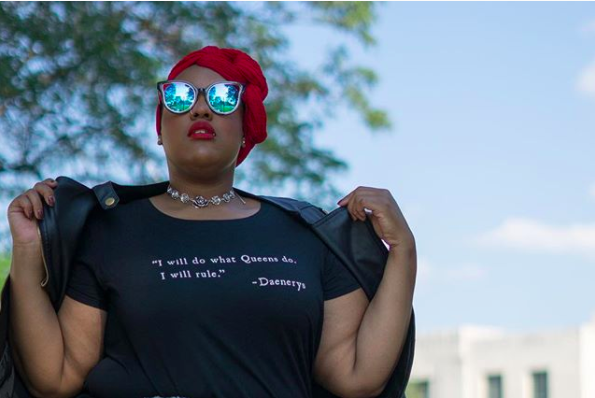 Leah Vernon wears a Game Of Thrones quote from the Mother of Dragons, Daenerys Targaryen. Simple, impactful, and a little nerdy — the perfect way to spice up the plain black tee.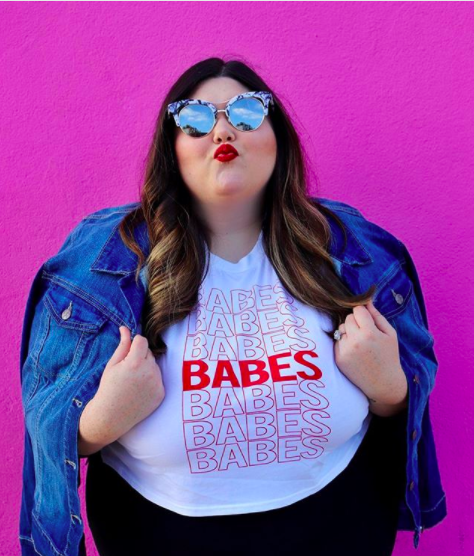 Jennifer Buckingham rocks the widely coveted "Babes" tee from Nicolette Mason and Gabi Fresh's PREMME line.
3. Punch More Nazis (@gabifresh)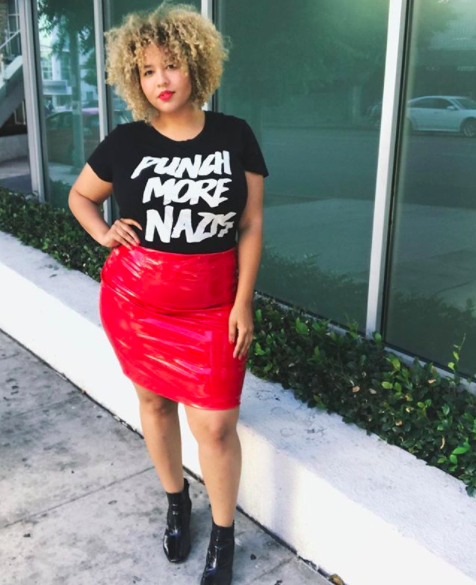 Taken literally or not, Gabi Gregg makes her stance abundantly clear: there is no space for racism in our country. Racism is literally the antithesis of body-positivity, so if you have any biases and claim to be body-positive, it's long-overdue that you check yourself or see yourself out.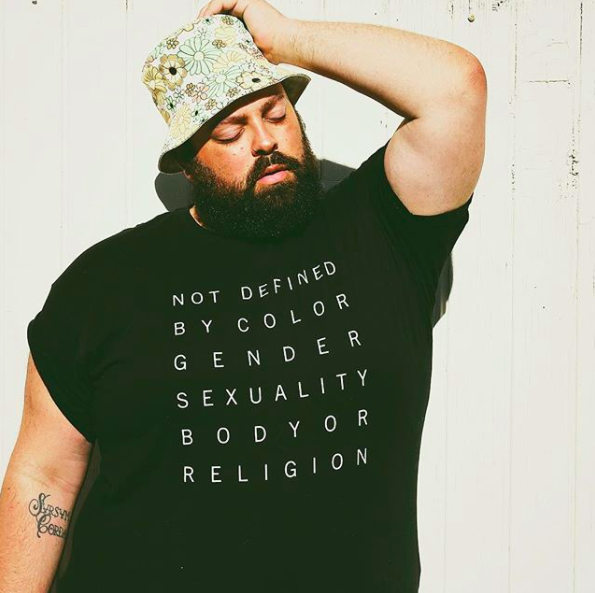 "Not defined by color, gender, sexuality, body, or religion." YES! For a bonus badass look, check out these leggings.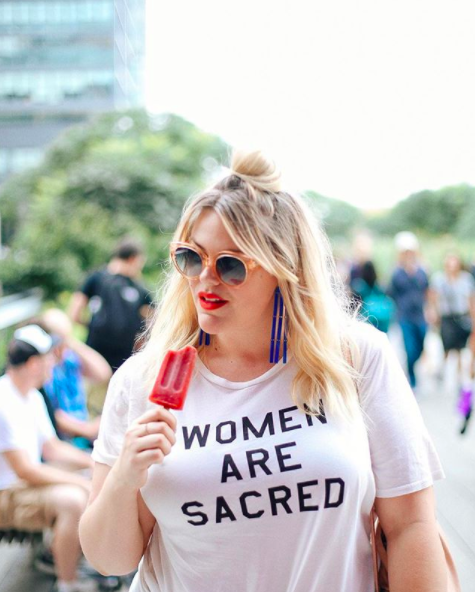 Alex Michael May declares that "Women Are Sacred" in this simple tee.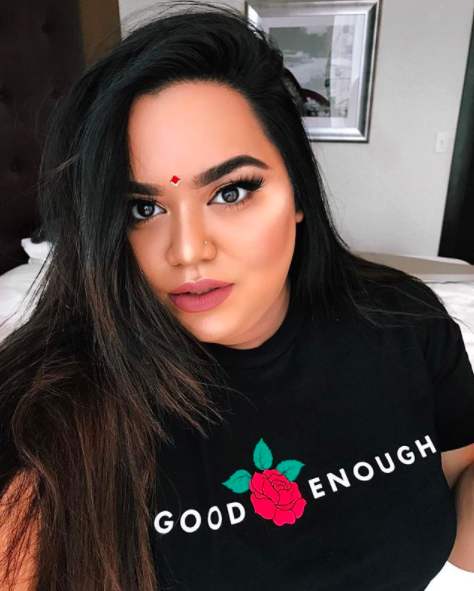 Nabela Noor reminds us that we are all good enough.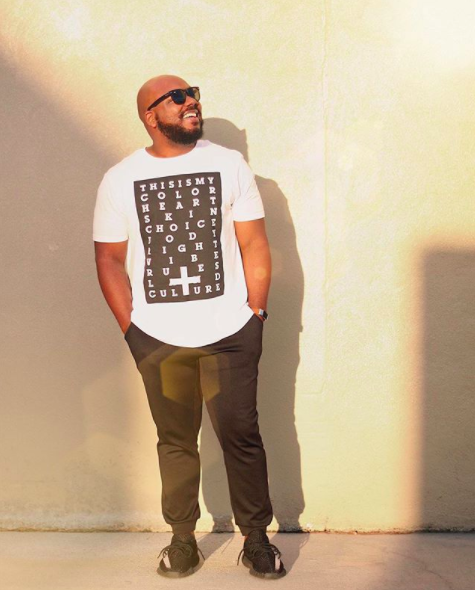 Kelvin Davis shows off a casual look with this phenomenal t-shirt celebrating his identity.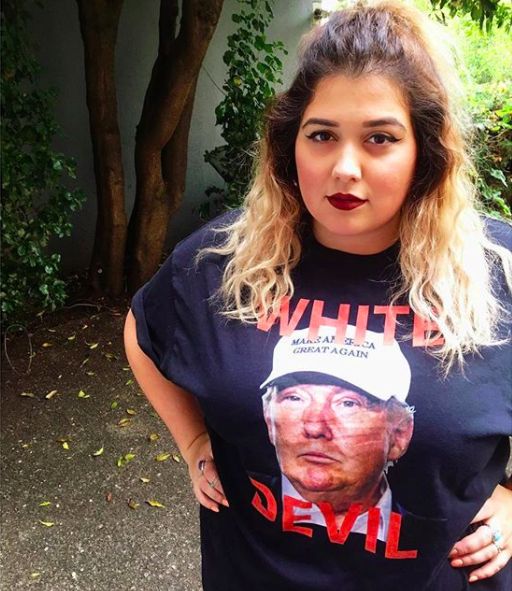 Angelina does not mince words with this fantastic anti-Trump tee, which also makes a case against white supremacy.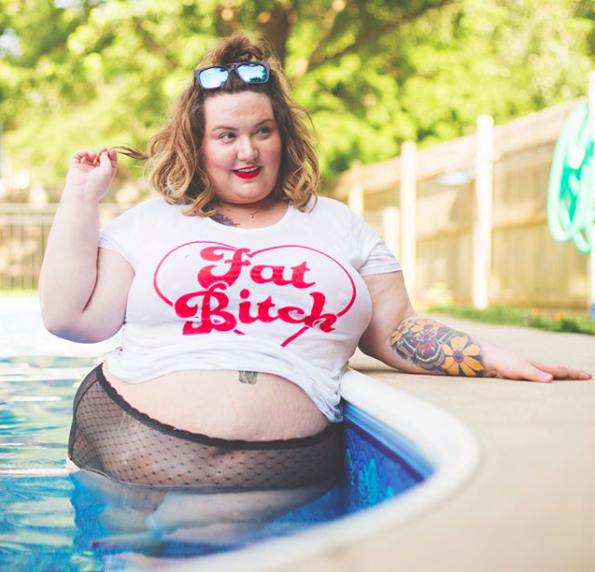 Fat Girl Flow's Corissa Enneking of Fat Girl Flow shows off her awesome line of shirts and takes "Fat Bitch" back.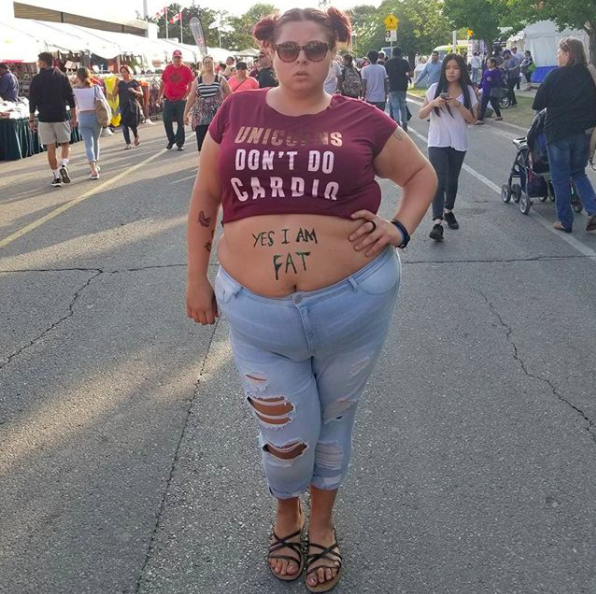 After a rough day of passive aggressive abuse at the fair, #BigAndBlunt creator Jewelz decided to put the message out there. Read the responses on her post to see what happened.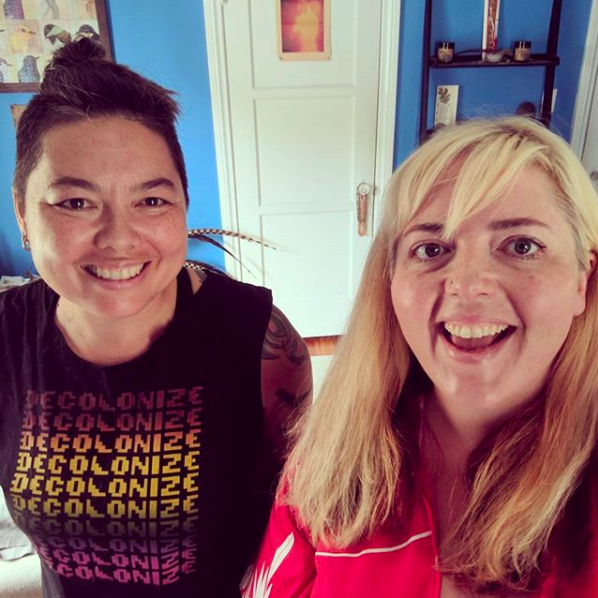 Queer fat femme Bevin hangs out with reiki master Stephanie Syd Yang of Bue Jaguar Love and Three Legged Crow Healing.  The t-shirt that Yang is wearing is clear: we must decolonize.
---
Related