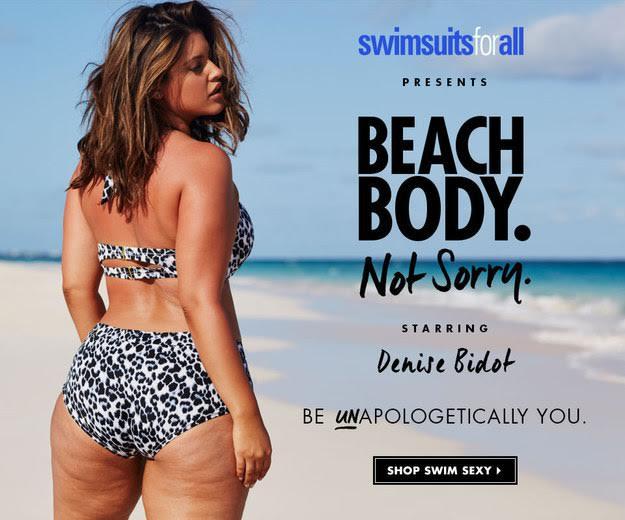 It's summer, and I bet most folks just don't feel good in their bathing suits.
Until now. Welcome, SwimsuitsForAll! 
Dubbing it the "Beach Body. Not Sorry" campaign, this movement celebrates bodies of all kind. For the sake of body equality, damnit, Denise Bidot posed on the beach with completely unretouched photos. 
"Curvy women really shouldn't apologize," she says. "It's all about the confidence."
The beautiful Bidot later explained why she decided to do the ad.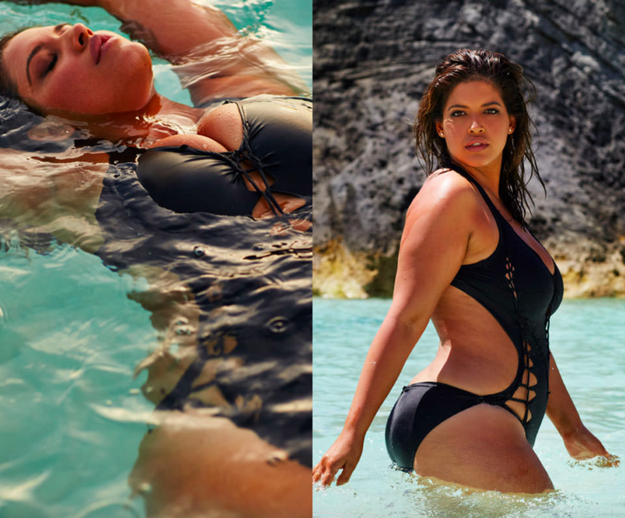 "It's all about acceptance and knowing that we are not all meant to look the same and that we were made exactly as we should be," Bidot explained. "I would love this video to show that there is no wrong way to be a woman. I love the message of confidence it sends by releasing the images unretouched."
This isn't the first time in the rodeo for SwimsuitsForAll in body-positive initiatives. They collaborated with blogger GabiFresh in 2013 and with model Ashley Graham in an Instagram campaign for the Sports Illustrated-featured #CurvesInBikinis ad.
"We believe that life's best moments happen in a swimsuit," Moshe Laniado, CEO and president of SwimsuitsForAll, told BuzzFeed Life. "We want women to let go of their anxieties and step out unapologetically this summer."
YASSSS! There shouldn't be any shame in showing beauty. Bodies do come in all shapes and sizes. Like Salt n' Pepa says in their '90s song: "Body beautiful, baby. Work that body!" You go, Bidot!
Can't get enough beach body? Neither can we! Click here to see more sexy confidence.