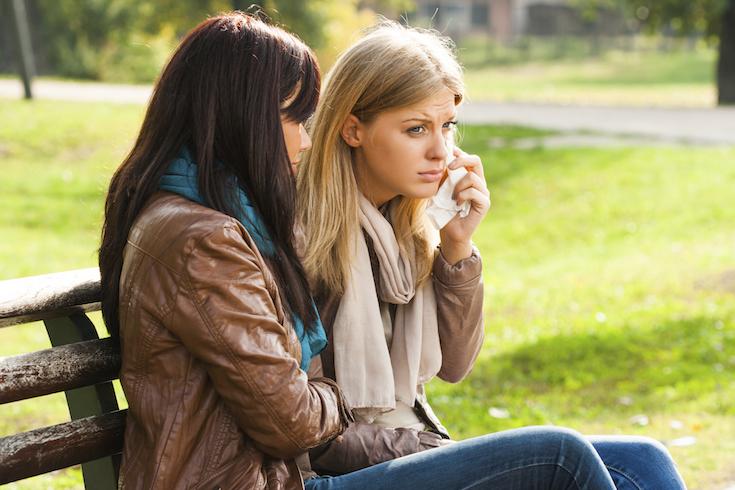 Abortion is a difficult topic for everyone. Now, writer and artist Leah Hayes hopes to make the notion a tad more manageable with her comic book Not Funny Ha-Ha: A Handbook for Something Hard. The book seeks to be judgment-free, but is still witty and brutally honest enough to demystify the topic. 
"The aim of this book was to offer a calming 'voice' (a visual one) for women as they move through a difficult passage," said Hayes in an interview with Huffington Post. "Having an abortion can be a confusing, scary, and sometimes lonely process. Writing this book was not intended to lighten the subject, define the 'right or wrong' of the subject, or make it trivial in any way. I hope to offer a work that could make someone who had an experience with abortion feel less alone."
Within the clever book, Hayes goes through the terminology of medical and surgical abortions (yup, there's a difference) and the thought processes of two women experiencing an abortion. 
"I'd like people to see [the book] as one illustrator's interpretation/expression of something pretty huge and complicated," Hayes continued. "[I want to] express an illustrated version of this thing that many women choose to do. My intention was to say, 'Here it is, it's hard  . . . and I'm working out what it all means, too. And maybe in the process you will be comforted by reading this.'"
We hope so too.