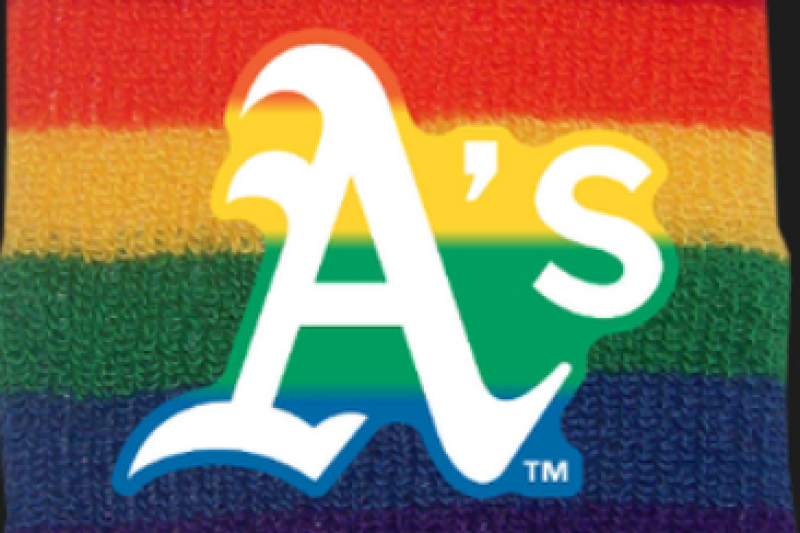 Recently, the Oakland Athletics (A's) declared their June 17 game against the San Diego Padres LGBT night. Some not-so-friendly fans rushed to sell their tickets—possibly forgetting that this is, after all, the Bay Area, and it's unusual when you journey across its vast expanse without spotting a bare penis. And damn, that makes us damn proud.
Eireann Dolan, the girlfriend of A's pitcher Sean Doolittle, isn't having any of this of homophobic nonsense however.
In her blog, Dolan discussed her mothers and their die-hard A's fandom. In honor of them, and the love they bestowed, Dolan made an offer: Those who want to sell their June 17 tickets, can sell them to her; in turn, Dolan will donate the excess tickets to the Bay Area Youth Center's Our Space Community for LGBT youth. Not only will the haters be absent from the stands, but countless youngsters (some of who have never attended an MLB game) will fill the stadium with pride. 
Now, Dolan set out for quite a pricey venture. To curb some costs, she set up a GoFundMe page to raise money for her efforts. On it, she explains that the funds will go directly to Our Space so they may provide tickets for as many participants as possible. Dolan and Doolittle offered to match funds up to $3,000 as well. All extra money will go to Our Space, AIDS Project East Bay, and Frameline (an LGBT international film festival organization). 

Currently, Dolan's funding site is sitting pretty at $31,586 (she only set out to raise $10,000.)
Haters, kindly take that and leave our beautiful city now.