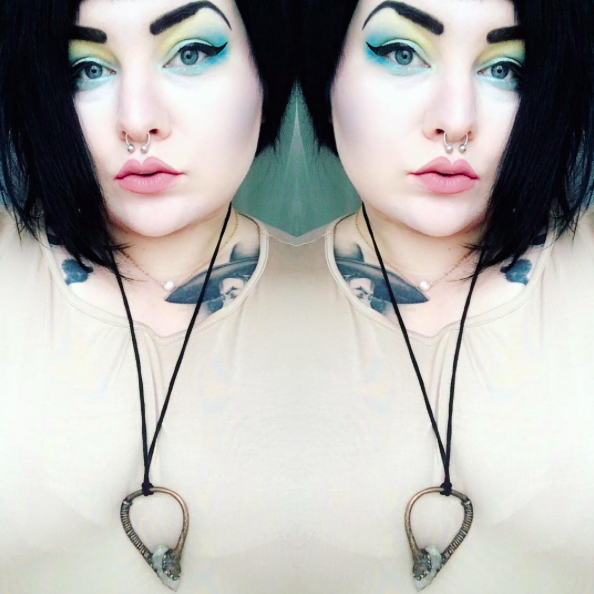 Instagram/ spookyfatbabe
The sun is coming out, the weather is warming up, and there are flowers everywhere. Even dedicated goths are sporting a bit of color in honor of this beautiful, fruitful season. It's spring, and this is the season for ultra-feminine looks that mimic the flush of the first blooms and intensify as we move into summer.
Color can be a bit intimidating for those of you who are more comfortable sticking to a neutral palette. If neutrals are your thing, more power to you. But if you merely default to a neutral palette because vivid colors are intimidating, let's unpack that.
As plus-size people, we get the message that we're not supposed to shine. We're not supposed to draw attention to ourselves or be loud. Few things are louder than a brightly painted pout which emphasizes every word and idea that comes out of your mouth. Gazes cannot be averted when your eyes are lined with attention-grabbing colors or gleaming with glitter.
Tired of fading into the background?
Check out these 12 plus-size babes rocking spring makeup!
Yellow Daffodils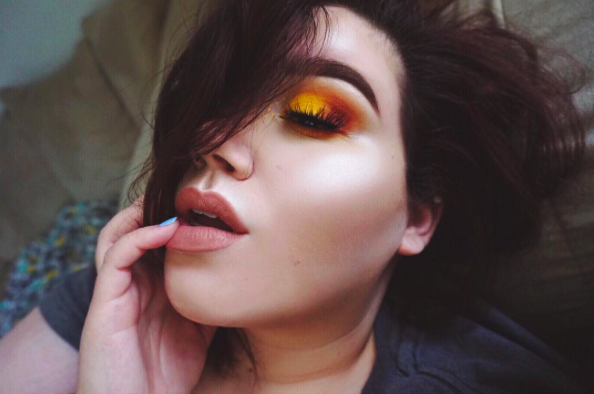 When people think of spring beauty looks, they usually focus on pinks, purples, and corals. We love this unexpected vibrant pop of yellow and orange!
Retro Blues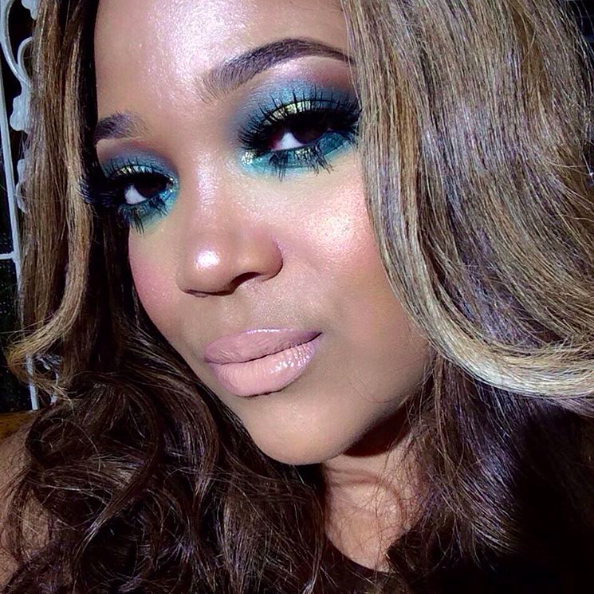 Drini Marie shows off these gorgeous spring blues perfect for channeling a retro look with a denim jumpsuit.
Spring Glam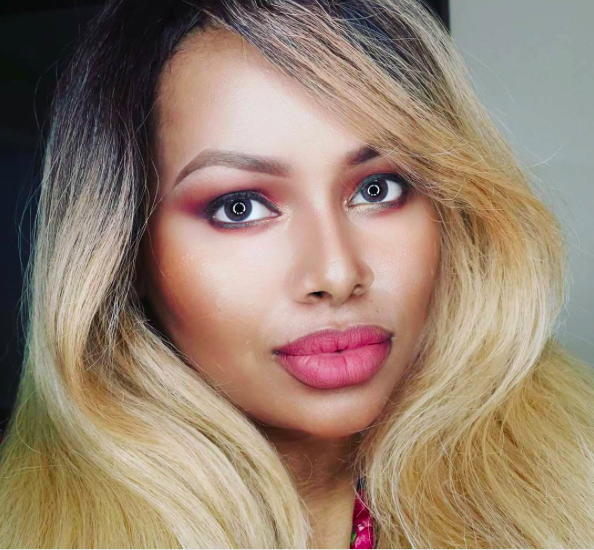 Pink Stiletto Cosmetics CEO Crystal Carmen rocks a gorgeous spring glam look with rosy pinks.
Sex Kitten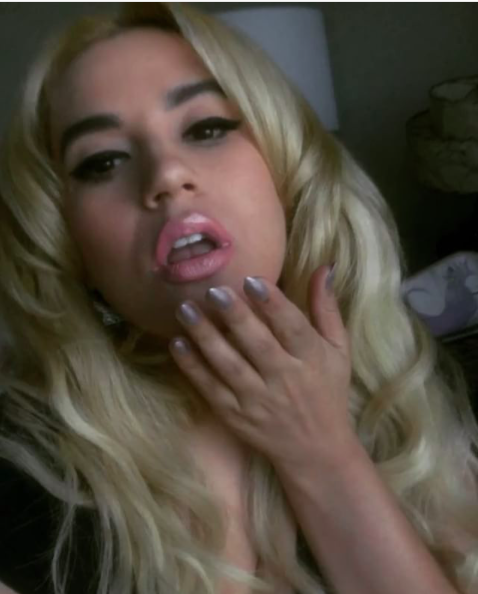 Frostine Shake is the perfect embodiment of 60's sex kitten. The super feminine retro look screams spring with its delicate, frosty pastels. 
Unicorn Queen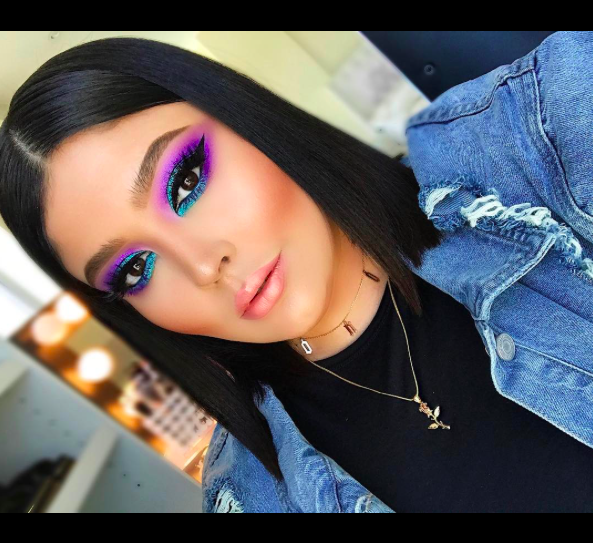 Priscilla Ono dazzles with this super pretty, sparkly look that falls somewhere between pastels and vivids.
Pink Princess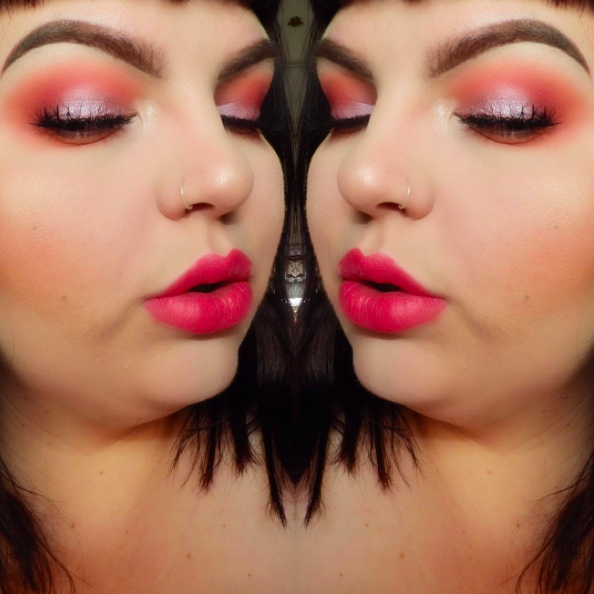 Big Fat Beauty makeup artist Hayley Atherton shows off a perfectly sparkly pink, lilac, and color look.
Bronzed Beauty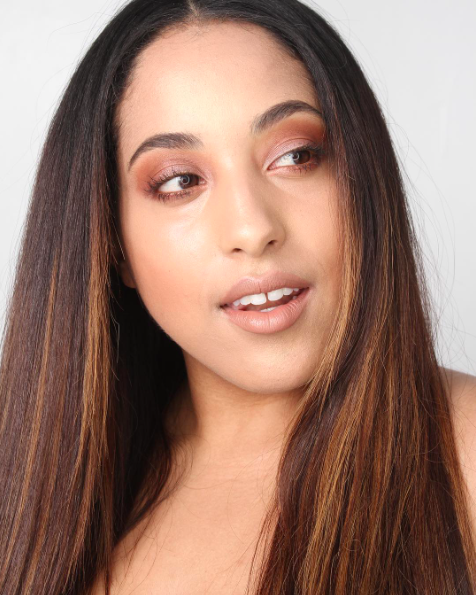 Okay, so not every spring look has to stray from neutrals. This bronzed neutral look is the perfect way to show off Alex LaRosa's great skin and natural beauty.
Coral Glow 
Chante Burkett is peak coral perfection with this super achievable makeup look. What's not to love?
Pretty In Pink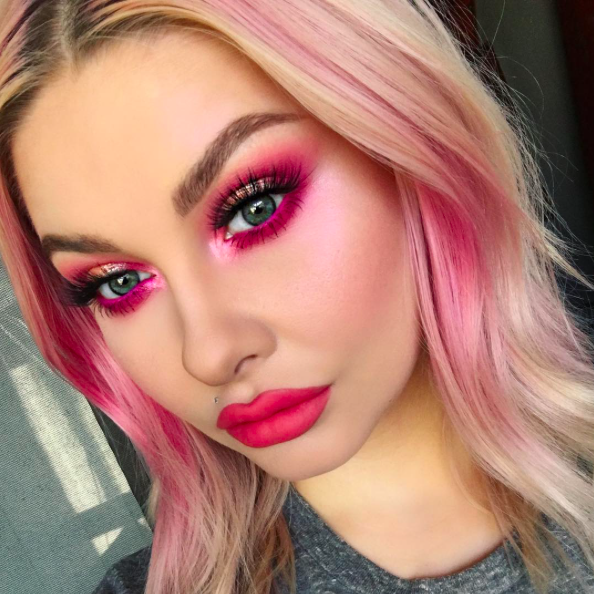 Curve model and makeup artist Alyssa Marie shows us an outstandingly sparkly pink look that would make both Barbie and Jem drool.
Watercolor Blues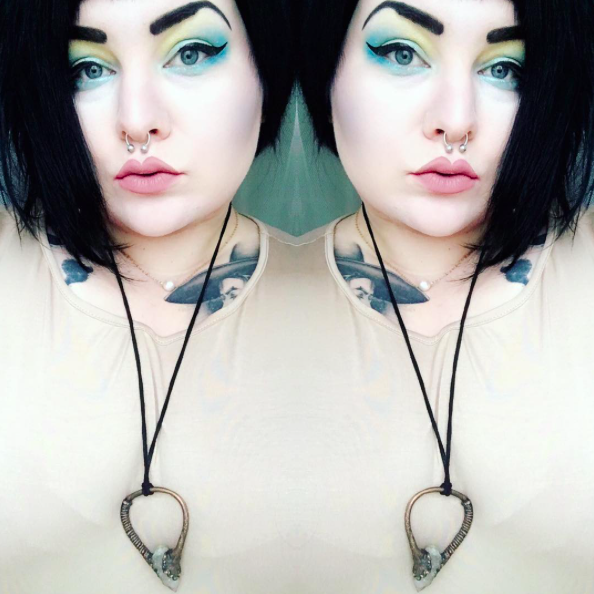 Minerva trades in her usual gothic palette for something completely different. We love this pale siren look.
Monochrome Rose-Red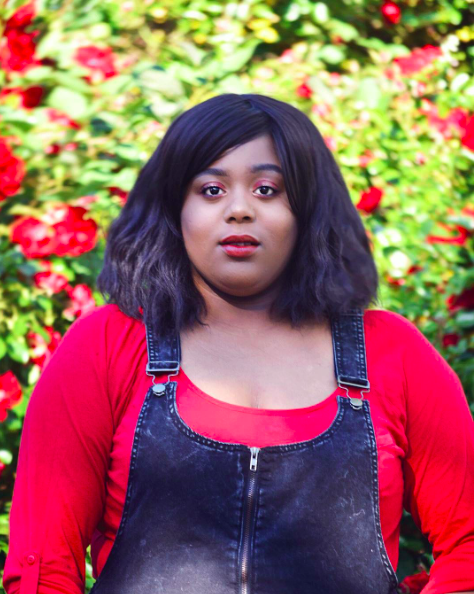 The monochrome trend is all the rage and rightfully so. We love it because it creates a unified look that is easy to coordinate and requires fewer products. Get an all-in-one for lids, lips, and cheeks.
Radiant Rose Gold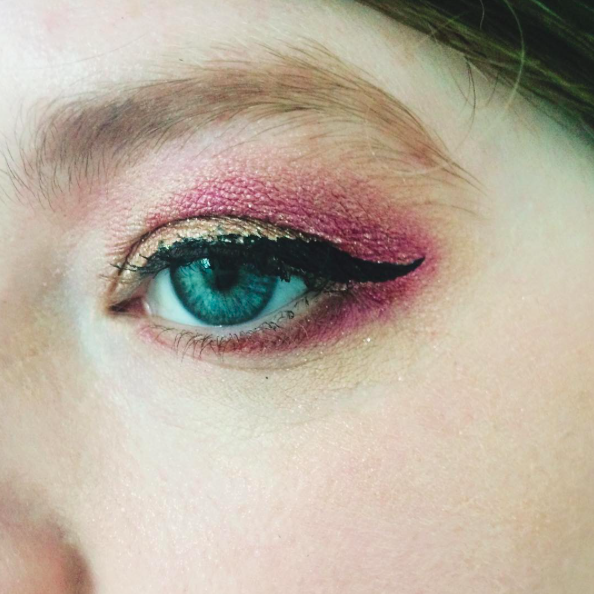 Closeup on a rad rose gold look by Dang Girl's Allison Smith. Rose gold is still hanging on strong for Spring '17.