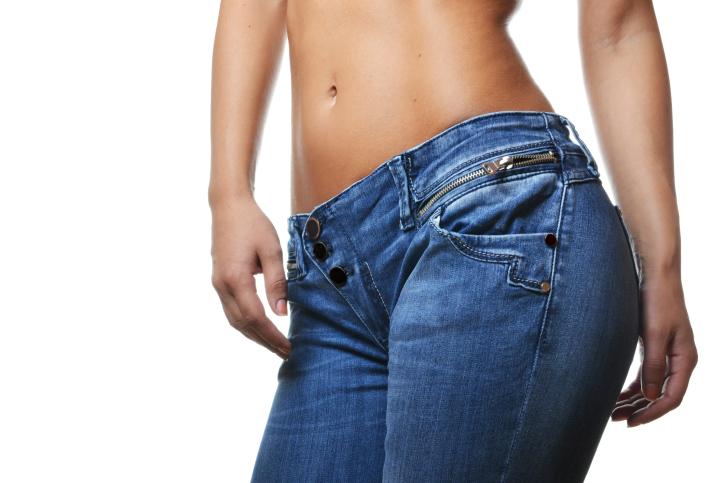 Oh Memorial Day, a day to honor our veterans, acceptably wear white shoes and bask in the unofficial beginning of summer. And there's nothing as quintessential a symbol of American summer than classic blue jeans. 
The classic workwear staple has received a lot of press as of late—did you know you're never supposed to wash them?—but few know that denim was actually first originated in the city of Nimes, France (Freedom denim?).
Jeans as we known them—the uniform of the American people—weren't invented until 1873 (they were actually patented on May 20, 141 years ago!), when Levi Strauss designed the utilitarian pants reinforced with copper rivets. Since then, they've pretty much become the staple of every woman's wardrobe, and approximately 450 million pairs are sold each year in the U.S. alone. 
This Memorial day (who are we kidding, every day), we have a case of the blues. So as you knock back a cold beer and fire up the grill, behold our most-memorable, most-fashionable and most-unforgettable denim moments of the past three decades.
1984: Bruce Springsteen's "Born In the U.S.A" album cover
Jersey's favorite son, Bruce Springsteen, was photographed by Annie Leibovitz for his now iconic album cover. Springsteen is still the boss of denim today, often wearing his signature white T-shirt and jeans on tour.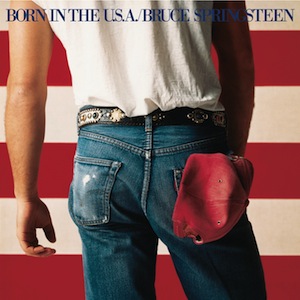 1990: Janet Jackson's "Love Will Never Do (Without You)" music video
Jackson had originally planned to wear a dress for this timeless video shot in black and white, but director Herb Ritts thought jeans and a black top were the cooler choice. More than 20 years later, viewers may forget the super hot cameos from models Dijmon Hounsou and Antonio Sabato Jr., or even Janet's washboard abs, but they'll never forget her perfect-fit, perfectly-distressed denim.
1992: Marky Mark and Kate Moss for Calvin Klein
The beefcake and the waif, Marky Mark and Kate Moss, didn't exactly exude chemistry in these controversial-for-the-time fashion ads, but the campiagn has gone down as one of the best things to ever happen to denim. 
2001: Britney Spears and Justin Timberlake, American Music Awards
#NeverForget
Leave it to RiRi to make a denim thong happen. The performer posted the look on Instagram last May and we are still confounded. Is it lingerie? Do we call it a jong? Does it hurt? It looks like it hurts.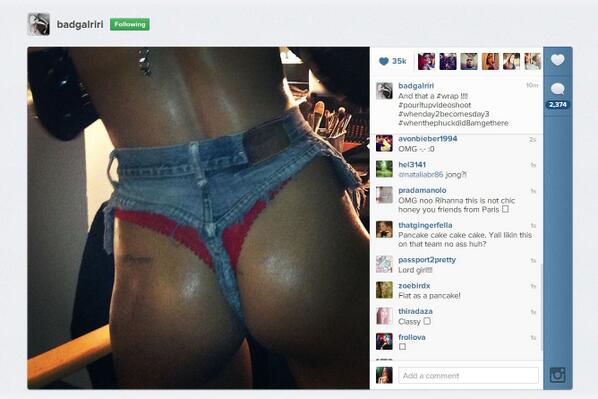 Image: ThinkStock