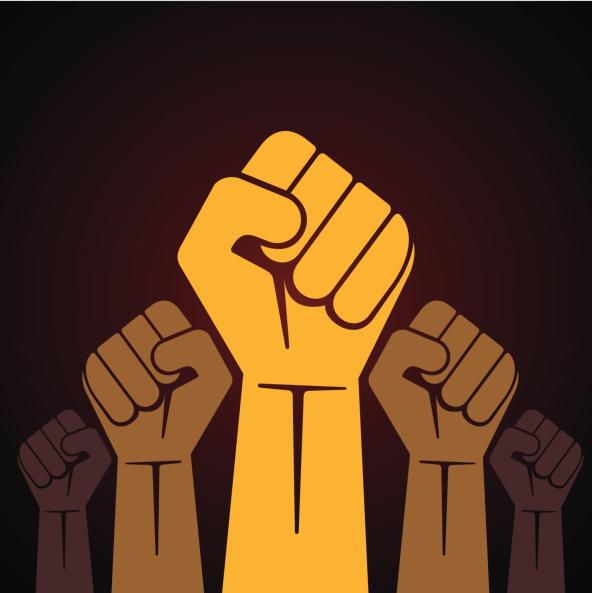 While it's important that we confront misogyny and sexism here in the U.S., we must also shake our collective fists and take action on women's issues abroad. Three horrifying cases from this week, all of which prompted international outcry, illuminate just how much work there is to be done globally. Read on, then sign some petitions to help fight the good fight.
India
Earlier this week in India—a country that's no stranger to misogyny—two teenage cousins, ages 14 and 16, were brutally gang raped and strangled, then left hanging in a mango tree. As of now, three brothers (one of whom is a police officer) have been arrested. The villagers of Katra Sadatganj have been indignant, claiming the police sided with the attackers and neglected to take swift and forceful action.

Fingers have also been pointed at India's historic caste system. It's not just women who are often targeted, but specifically poor women. The murdered young ladies were part of the lowest caste. The night they were attacked, they walked outside to relieve themselves because their village lacks modern restroom facilities. A proper bathroom alone could have prevented the crime, some argue, and it's possible the girls never would've been touched had they belonged to a more prosperous caste.
This petition urges Indian lawmakers to take violence against women seriously.
Sudan
Meriam Ibrahim may have had a Muslim father, but she was raised Christian by her mother. Despite that, the Sudanese government is on Ibrahim's case. Why? Because she defied Islamic faith by marrying not only an American citizen, but another Christian. Ibrahim and her New Hampshire-dwelling husband, Daniel Wani, didn't take the charges seriously at first. Then, Ibrahim was sentenced to death—unless she renounced her Christian faith.

In a move worthy of Joan of Arc, Ibrahim refused. Currently she awaits in jail, shackled to the floor, for her potential death sentence. Wani and Ibrahim have a toddler son and just-born daughter together, both of whom Wani was initially forbidden to visit. But in a surprising act of humanity, the Sharia court gave in to Wani's requests and even postponed Ibrahim's execution date so that she may wean her newborn.

Lawyers are fiercely working to right this injustice, but as of yet, Ibrahim's fate remains in limbo. Want to help? Sign this Change.org petition.
Pakistan
Did you know that "honor killings"—in which family members kill women who refuse arranged marriages or defy family ditkat—are still happening? In Pakistan last year, there were at least 869 such killings. And a recent case shows just how terrifying they can be.
On Tuesday, Farzana Iqbal, a 25-year-old pregnant woman, was publicly beaten to death on the steps of a courthouse in Lahore for marrying someone against her family's wishes. Did we mention that it was her own family who killed her? The reason: her new husband, 45-year-old Muhammad Iqbal, was deemed unacceptable by Farzana's family. Why? Perhaps this: Muhammad strangled his former wife to be with Farzana. Yet a crazy loophole in the law allowed Muhammed to walk away as a free man.

Most "honor" killings are done privately, so the public nature of this event is striking. People watched, including police officers, but did little to assist the woman in peril. New reports suggest that Farzana's younger sister was also poisoned years earlier for behaving "improperly."
As for Muhammad? He's still a free man.
Humanity Healing International and its partner in Pakistan, Hope Development International, have launched this petition to fight for change.
Image: ThinkStock