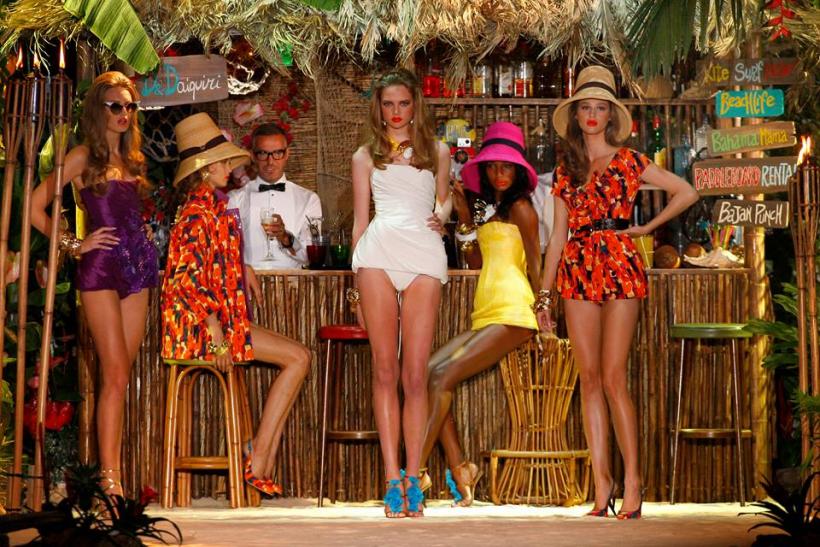 New York Fashion Week Facebook
The bona fide blur of stilettos, skulking and sumptuous (and sometimes dubious) style that is Fashion Week kicks off on Thursday.
Do you care? Are you going? Whatever you do and however you feel about the business, you'll probably be pleased as punch to find out that the ever-creeping corporate spirit and the demise of small, independent businesses the fashion industry is complaining about is not on this season's agenda.
Apparently, many designers are moving their shows to small "off-site" venues this fall, i.e., openly rejecting the huge, uber-slick compound of Lincoln center.
This season, some of NYFW heavy-hitters, such as Zac Posen, Michael Kors and Vera Wang are joining the likes of more indie darlings Altuzarra and Alexander Wang and opting for alternative venues such as industrial piers, shadowy studio spaces, oh-so-secret hotel rooms and other off-center oddities (mailing room at the Armory, anyone?).
The trend started, perhaps, began with Suzy Menkes' bitter and accurate manifesto more than a year ago. Menkes, a fashion world veteran, condemned the new "peacocky" spirit of Fashion Week and complained about the spotlight being shifted from the designers themselves to the fashion bloggers and the It-girls.  Soon after, New York icon Diane von Furstenberg decided to leave the Center in favor of Spring Studios, moving downtown. The motivation behind the move, she explained, was wanting to do "something special"—something that Lincoln's rather soulless spaces couldn't provide. 
Let me tell you something—the slow and stubborn transformation of New York Fashion Week is great news for everyone, not just the regulars on the scene. All of those locations—abandoned warehouses, Meatpacking District lofts, library hallways and so on, boast oodles more character, charm and arresting backdrops than the clinical, shopping mall-like Lincoln Center, providing the show-goers some unforgettable moments amid an electrifying atmosphere. 
Despite the free coffee and the goodie bags lavished at the 'ol Lincoln, the fleeting runways buildings and hush-hush hallways offer an authenticity, a brief glimpse into the kicking, breathing beast that is summertime in the City.
Besides, it's more-than-logical to assume designers are greeted—and granted—more creative freedom when independently negotiating with spaces, than when being bound to a contract with a Mercedes Benz, corporate-dominated structure.  (Y-3, Yoji Yamomoto's brand for example, had no less than seven drummers on location last year!) 
If all the frothing predictions are correct, Lincoln Center will become less and less significant in NYFW's landscape, and sponsors will find smarter, less flashy and decidedly more interesting ways to showcase and support designers. This is an event to capture the imagination; in comparison to some of the wonderfully strange settings of this year's Fashion Week, Lincoln Center feels like a more like a shopping center—tedious and uninspiring.
No longer will there be a need for an overwhelming, fit-one-fit-all venue; each designer will showcase their vision in a unique, tailor-made setting.
Fingers (with heavy, stacked rings) crossed.