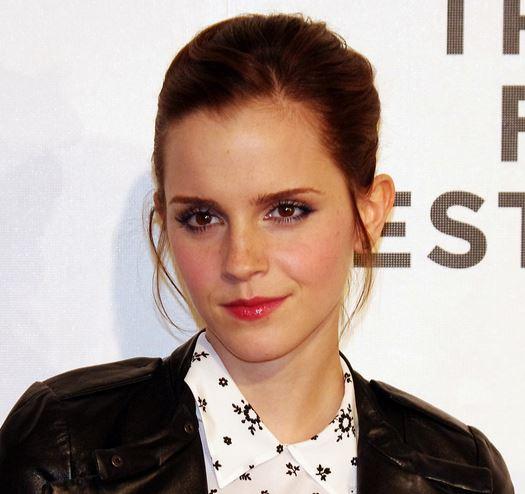 Credit: Wikimedia Commons
One need only look at the Oval Office to see that when it comes to politics, we've got a bit of a gender discrepancy. In this weekly roundup, we focus on powerful political women in the news who are helping to break the proverbial glass ceiling of policy-making around the world. Politicos, move aside. We bring you . . . politicas. For more on female politicians to watch, click here.
Emma Watson
Yes folks, Hermione herself has made it into our weekly political round-up! And for good reason. The British actress moonlights as UN Women's Goodwill Ambassador (something the real Hermione would totally do), and for her kick-off country visit in the new role, she went to Uruguay in support of the nation's first-ever quota guaranteeing 30 percent women's representation in parliament.
In addition to delivering a 4,000-signature petition to emphasize the importance of female political participation, Watson delivered an impassioned speech, noting:
"Women must have a say in matters that affect their countries, communities and families. After all, they are half of the population, so women's equal participation in decision-making is a question of justice and democracy."
Well said, and well needed. In Uruguay, just 13.1 percent of the parliament is currently women, placing the country at a lowly number 103 on the world ranking of women in political power. (Uruguay has also never had a female president.)
Nothing some witchy power can't help fix.
Nicola Sturgeon 
The big news of the day, of course, is that Scotland has shot down a referendum to liberate itself from British rule. The story has dominated headlines all week—and one woman in particular has held considerable sway in the debate.
Nicola Sturgeon, both deputy leader of the Scottish Nationalist Party and deputy first minister, helped run the "yes" campaign, and has been described by The Daily Mail as "the most powerful woman in Scotland." While the "no" vote won out, she seemed to exert significant influence; her own political backyard of Glasgow was one of the only regions to come down on the "yes" side in the end. Word on the street is that Sturgeon's impressive efforts in the campaign could help her land coveted leadership of the Scottish Nationalist Party.
Other prominent female politicians in the cross-hairs of the debate included Ruth Davidson, leader of the Scottish Conservatives and an out lesbian, who was featured prominently as a voice on the "no" side.
Hillary Clinton
Meanwhile, in the land of Hill, women's issues have been dominating more headlines than the typical week for Mrs. Clinton. At a recent roundtable in DC discussing economic equality, Hills used research from the Census Bureau on American income and poverty (which shows that women are significantly more likely to live in poverty than men) to illustrate how difficult it is for women making minimum wage or relying on tips to scrape by. Here she describes the proverbial women struggling to make ends meet:
"Without equal pay, without flexibility or predictability at work, without access to quality, affordable childcare, without [the] ability to take a day off if your child or ageing parent is sick, without paid family or medical leave, this woman is really on the brink."
Meanwhile, at the Democratic National Committee's Women's Leadership Forum issues conference—where president Barack Obama and veep/uncle Joe Biden also spoke—Hillary urged women to prioritize the midterm elections to push for women's rights.
On that note, a reminder: Remember how we said Uruguay's never had a female president? Yeah, we haven't either.