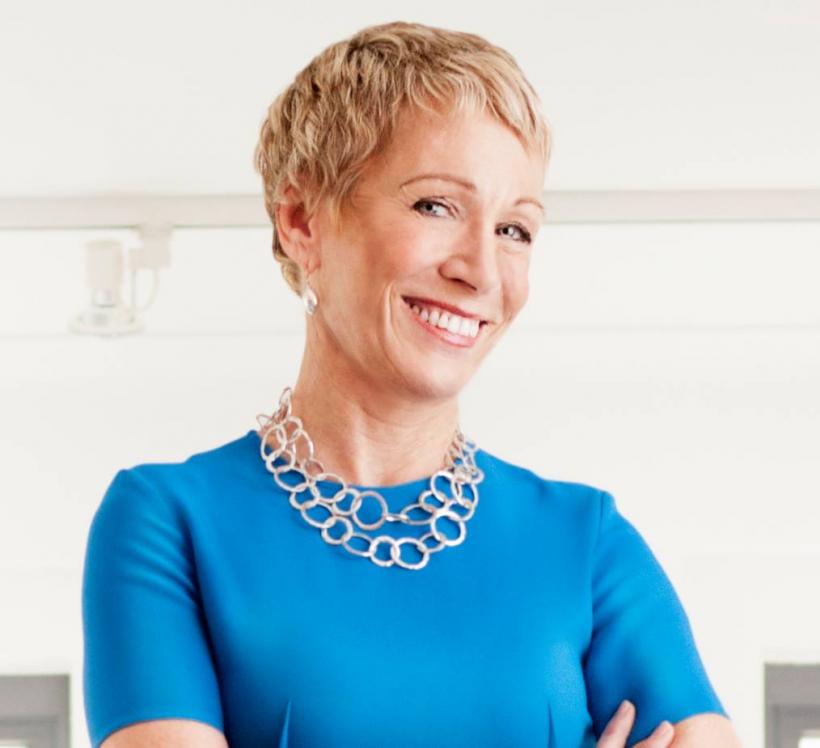 Credit: Facebook
It was a big weekend for Here Comes Honey Boo Boo devotees because #sorrynotsorry to say, your show was cancelled—and for a very good reason. "Mamma" June Shannon, who recently separated from Honey Boo Boo's Dad, "Sugarbear," is dating Mark McDaniel—a convicted child molester. It doesn't sound like it could get worse, right? But, unfortunately it does. Turns out one of the children McDaniel molested was June's own daughter, Anna Caldwell, who is now 20 and married with her own child. On Sunday, the story took another bizarre and sad twist when TMZ published photos of June, McDaniel and Honey Boo Boo sitting on a staircase, with McDaniel's hand on the child's back. What kind of mother knowingly exposes her children to a sex offender?
But then again, what can we expect when we put women like June Shannon on television? All of the fathers of her children are convicted criminals with rap sheets from arson to child sex exploitation. Shannon herself was arrested for theft of child support and contempt of court. She has also been investigated by child and family services. All of this happened in 2008, which was way before her reality show debuted in 2012. Didn't TLC run a background check?
While train wrecks are ratings gold, what excuse can networks make for the behavior of their stars? TLC made the following statement:
"TLC has cancelled the series Here Comes Honey Boo Boo and ended all activities around the series, effective immediately. Supporting the health and welfare of these remarkable children is our only priority. TLC is faithfully committed to the children's ongoing comfort and well-being."
Why should June Shannon ever have a television show when there are so many women of reality television who've accomplished great things and bring in high ratings? Women like the following five, who don't nearly get the respect they deserve:
Barbara Corcoran
You might know Barbara Corcoran from Shark Tank, where she helps other entrepreneurs, many of whom are female, reach their potential with her guidance and financial support. Barbara Corcoran first came on the map for being one of New York's most successful real estate moguls. Corcoran turned a $1000 loan (from her boyfriend at the time, who was clearly a very smart man) into a net worth of $40 million. Before Corcoran started The Corcoran Group, she was a waitress, straight d-student, and had held 20 jobs by the age of 23, which proves that any woman with a not-so-perfect start can accomplish just about anything. Her grace, personality and knowledge make her one of the most popular "sharks" out there.
Bethenny Frankel
This Real Housewife isn't a wife anymore, but she is an extraordinarily successful businesswoman. Frankel changed the liquor industry with her Skinnygirl products; not only is her line everywhere, but it seems everyone is copying her, with many companies releasing low-calorie versions of their drinks, marketed to women. She ultimately sold Skinnygirl cocktails for a reported $100 million, landing herself on the cover of Forbes. Now that's the kind of cover girl we can all admire! And for fans that miss her on television, fear not, she is coming back to Real Housewives of New York next season. The list of Bethenny's accomplishments goes on from best-selling books, to food, and health product lines. It's hard to tell what is bigger—her drama or her success?
Jill Zarin
While Jill Zarin had a lot of drama with Bethenny Frankel, once you see past the orchestrated, requisite television madness, a vision of an awesome woman appears. She didn't let her firing from Real Housewives of New York stop her from becoming tremendously successful beyond reality television. She has a line of Shape Wear called Skweez Couture (which is so much cuter than Spanx, if you were wondering) sold in a number of places, including Macy's, HSN and QVC. She also had a jewelry line and bedding line. What also makes Jill a role model is that she doesn't actually need to work. Her husband, Bobby Zarin is reportedly worth $35 million. But with all of Zarin's success, she's on track to out-earn her spouse.
Lauren Conrad
Lauren Conrad is considered one of the most successful reality stars of all time. Getting her start on MTV's Laguna Beach and then her own show, The Hills, unlike so many people who are on reality shows, she didn't make "reality star" her primary career. Conrad has a clothing and accessory line for a national retailer—Kohl's—making fabulous items that are relatively affordable for most women. She also has a higher-end clothing company called Paper Crown, which includes a bridal line (she was recently married). This is in addition to her best-selling books and several accessory lines. It would be great if she did another reality show, or at least a special where she shares her secrets: Wouldn't you love to know how she so seamlessly manages to do, well, everything?
Nicole Richie
We were first introduced to Nicole Richie when she costarred on The Simple Life with her BFF, Paris Hilton. She then made headlines for being a party girl and getting arrested for a DUI. But then, she turned everything around. In addition to being Mrs. Joel Madden and mother to Harlow and Sparrow, she evolved into a fashion mogul. She starred as a fashion mentor on three seasons of NBC's Fashion Star. Richie has a clothing line on QVC as well higher end line called House of Harlow: 1960, available at many stores including Neiman Marcus. And this year she had her own reality show, Candidly Nicole, which is returning for a second season in 2015. In short, Richie is kind of unstoppable.