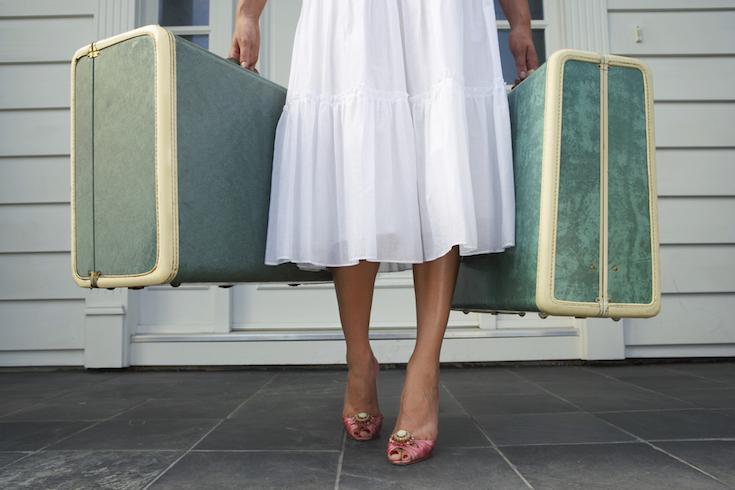 Credit: ThinkStock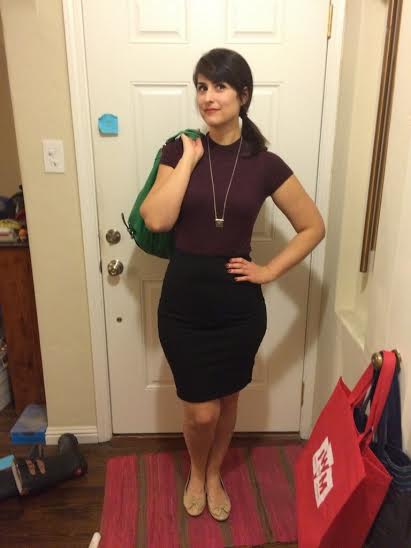 Dear Winona,
I've always loved vintage styles. When I say 'vintage styles,' I don't mean crionline-loaded sundresses in polka dot and cherry prints (in fact, I hate polka dots and cherry prints). I'm talking actual vintage clothing, and when that's not possible, I aim for more classic pieces. Think of the kind of of stuff you see on Mad Men: fitted silhouettes, gold accessories, and bold lipstick.
In the dressing room, wearing a figure-hugging pencil skirt feels great. In practice, it sometimes feels silly. The more "authentic" the piece, the more overdressed I feel in it; like I'm wearing a Halloween costume in the middle of March. What's more, I made a career change late last year and now work from home--I rarely have any reason to 'dress up', much less leave the house. My question is: How can I fold my love of '50s and '60s styles into more casual clothing? (Just don't take away my lipstick).
-Jody
Dear Jody,
First of all, don't worry, I would never take away your lipstick! Now that we've established a base level of trust, let's dig into this dilemma. As great as you look in that pencil skirt (seriously girl, you're killing it), it's true that vintage styles often do veer into costume-y territory, and they make it easy to feel overdressed. It's the paradox of retro looks: we love these styles because they're dressy and polished and tailored and feminine, but those are exactly the features that make them hard to incorporate into our modern wardrobes, especially when our lifestyle lends itself to a more casual look.
That being said, your quest to stay true to your retro aesthetic is not impossible. Here are a few tips for incorporating your love of vintage into a modern, casual wardrobe:
Combine vintage pieces with modern pieces. Balance out the formality and character of your vintage pieces by wearing them with more modern, casual clothing. Try wearing your peplum tops or silk tie-neck blouses with skinny jeans. Accessorize your fit-and-flare dresses with casual accessories like studded flat sandals, a cross-body bag, and aviator sunglasses. Wear 60s sheath dresses with a skinny belt and Birkenstocks. That fitted black pencil skirt? Pair it with a floaty graphic t-shirt or a boyfriend cardigan. Mixing your vintage pieces with modern ones will root them in the present day and keep them from feeling too dressy.
Find a casual style icon from your favorite era. We tend to focus on the dressier clothing options of past fashion eras, but hey, even Audrey Hepburn and Sophia Loren had to kick it at home sometimes. What did they wear to dress down? Cotton shift dresses. Leggings. Men's button-up shirts (so comfy). Light sweaters. Overalls. Simple sleeveless tops. Ballet flats. To help inspire your casual vintage aesthetic, choose a style role model in the "casual" category. Mine would be "Marilyn Monroe reading poetry at home," which involves a pair of cuffed jeans and a breezy blouse. Oh, and red lipstick, of course.
Seriously, how glamorous would you feel sitting in your home office wearing that? And for the love of god, let us not forget the glory of the best vintage casual garment of all time: the caftan. So chic. So comfortable. So fabulous. So forgiving of bloating.
Channel your vintage aesthetic through accessories. I know I give this advice almost every week, but accessories are just such a powerful, easy, and affordable way to express your personal style. You could be wearing something incredibly simple and casual, like a black tanktop and jeans, but the moment you add cat eye sunglasses, red lipstick, and cocktail ring, BAM -- you're retro fabulous. It might make more sense for your current lifestyle to keep your wardrobe streamlined and casual, and infuse a fun, vintage vibe with your accessories choices. And just one more reason to hold onto that bold lipstick.