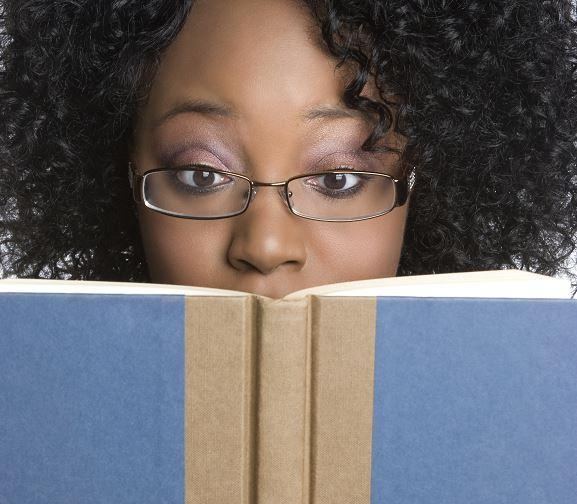 Get your read on.
If there's one thing we like to do here at Ravishly, it's get naked. Not only do we promote the metaphysical kind—tell us your secrets!—in our personal essays, but we like to share stories about women  . . . literally disrobing. This week was no exception, with two of our top stories addressing nudity (and another examining the notion of "bikini bodies".)
Read on to enjoy the dare-to-bare bliss for yourself. We trust you'll find it as liberating as we do.
Photographer Bob Buchanan is on a mission to change the way we view the female form. Sharing his story is contributing writer Catherine Gigante-Brown, who talked to Buchanan about his inspiring book, Real Women 40 and Beyond . . . and gifted us with some very sexy pics.
Choice quote: "Real Women is a microcosm of everywoman, from the delicate, blonde gracefulness of Gloria Jeanne, draped in celluloid film, to TQ, a robustly-built African-American artist. It captures the dreamy gaze of 47-year-old Beth and the playful boldness of Chrissy and Jeanne, two friends who pose together (and apart) and found freedom in their unity."
Sure, we've all dealt with the fashion emergency of an early period while wearing white. But what about confronting this dilemma while taking part in a dive with bull sharks? Here, our sage and oh-so-stylish Winona Dimeo-Ediger, offers advice on how to deal with this and other horrifying scenarios that would never, ever happen. But oh my god, WHAT IF THEY DID?!
Choice quote: "If the sharks are already circling by the time you've concealed your menstrual surprise, take off a fin and use it to slap them in the nose until they leave you alone long enough to make your way to the safety of the surface (slowly though! Lord knows you don't want a case of the bends on top of your regular cramps)."
Our anonymous confession series is often provocative and a little naughty, and this tale about enjoying nature in the most natural way possible—only to face handcuffs—is just that. (Would the writer do it all over again? You'll have to read to find out . . . )
Choice quote: "From that moment on, the four of us were known as 'those naked campers' at Loop B in Bryce's Sunset Campground. People shunned us, pulled their children away from us on the road and pointed at us, whispering. They avoided us in the General Store. We were National Park pariahs. And Robert will forever be known as 'Nature Boy.'"
Contributing writer Anne Theriault uses her trademark wit to answer the burning question many feminists have asked themselves: What would Baba Yaga do?
Choice quote: "Free women from the shackles of domesticity by abducting their children. You can then indoctrinate these children in the ways of feminism and/or use them as free labour. Or just eat them. Whatever. It's hard to find good sources of protein deep in the Siberian forest."
Joni Edelman, writer and body-acceptance champion, thinks her size 16 bod looks damn fine in a two-piece, thankyouverymuch.
Choice quote: "I am beautiful. I'm not living in a house built of narcissistic bricks. I am perfectly aware that my physical body is not appealing to some people (Mauritania excluded). And I don't give a damn.
I am beautiful. I am fat and happy, and beautiful."