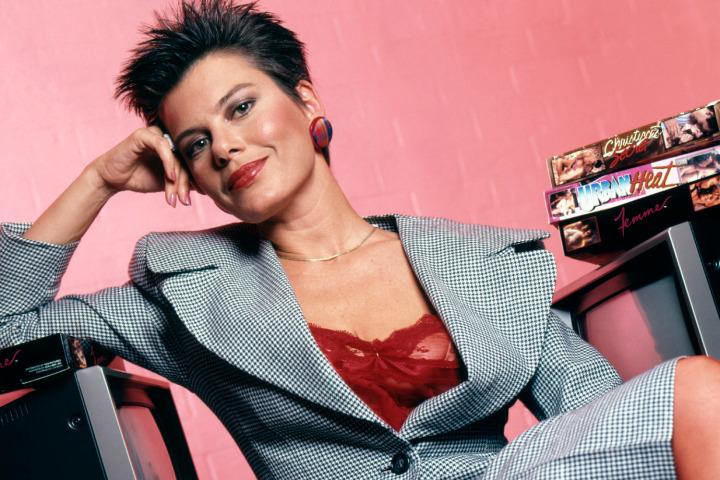 Image: NY Post
Visionary. Feminist. Pioneer. Trailblazer. Actress. Director. Artist. Mentor. Goddess. Animal rights activist. Educator. Renaissance woman.
There aren't words to adequately describe adult-film icon Candida Royalle. She made our orgasms better. She validated them. Elevated them. Dedicated films to exploring them.
Just before dawn on September 7, at her lovely Long Island home, surrounded by her three cats and people she adored, Candida Royalle quietly slipped away, her delicate body even more frail from the ovarian cancer she'd battled like a samurai for five years.
I knew her as Candice, her real name. Candice Vadala. We met in the early 1990s: me a fledgling writer, she, already established as a porn performer-turned-director. Candice was gracious enough to grant me interviews whenever I asked — always there with a saucy sound bite, ever grateful for the press when it was she who was doing me a favor.
Every inch a lady, Candice could keep a boor in check with the turn of a phrase. When a guy slobbered up to her at a convention and spouted, "I jerked off to your movies all throughout college," Candice smiled politely and said, "I'm glad you enjoyed my work."
At the root of it all, Candice was still the little girl from Brooklyn who loved to sing and dance. She attended the prestigious High School of Art and Design, performed in San Francisco's avant-garde theater in the 1970s with the White Trash Boom Boom Girls and took a left turn to become a sultry, dark-haired porn princess in 70-plus films like Hot & Saucy Pizza Girls and The Analyst. (She loved learning to skateboard for Pizza Girls.)
But it was her time behind the camera that she's best remembered for, writing and directing erotic movies for her company, Femme Productions — Something unheard of in 1984. Or ever. Memorable sexvids like Three Daughters and Revelations, which celebrated carnality of all varieties from a refreshing female perspective (i.e. with few, if any, "facials" and no external ejacs).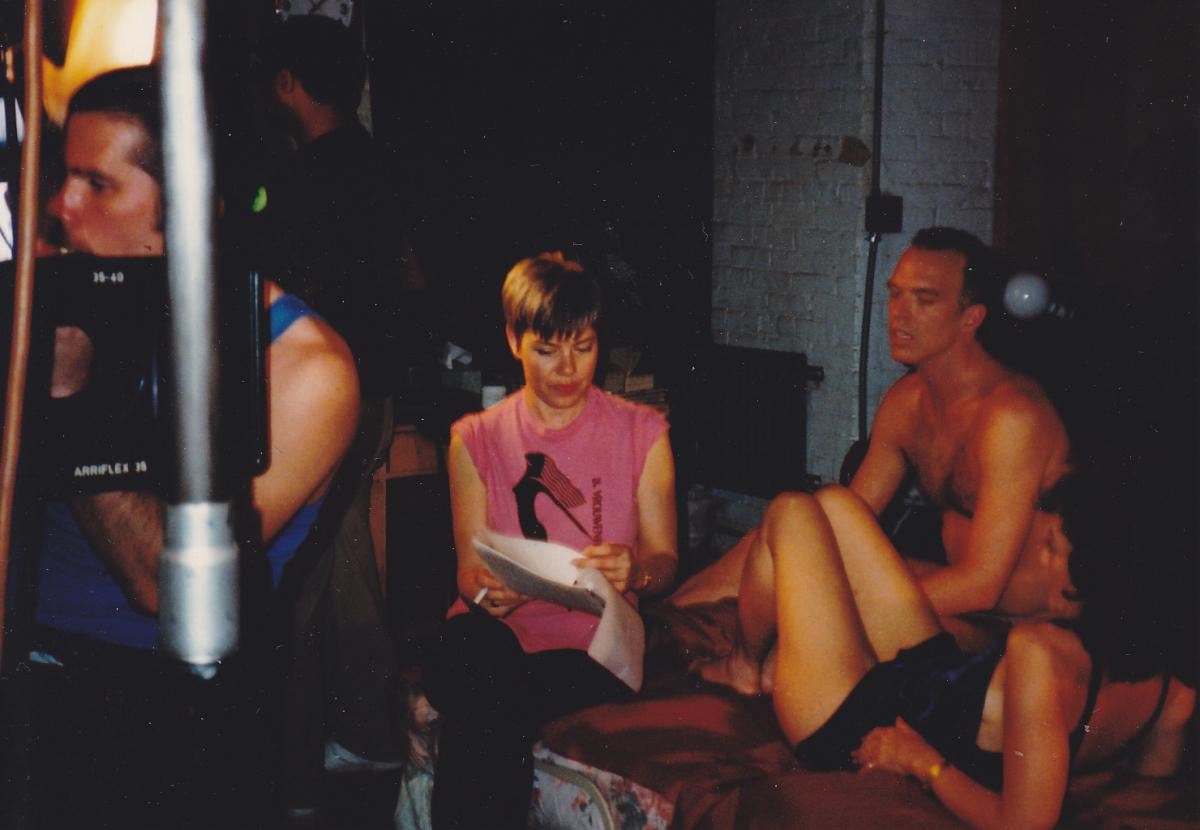 Candida Royalle pretty much invented couples erotica. She made it socially acceptable. Respectable. The women in her films looked like real women and had real, comfortable female bodies. And her movies actually had stories. Good stories. She hired her friends — adult legends like Annie Sprinkle, Veronicas Hart and Vera, and Gloria Leonard — to create Femme films too.
If all that wasn't enough, Candida then partnered with Dutch industrial designer Jandirk Groet to create a groundbreaking line of intimate products called Natural Contours. They're as beautiful as they are . . . effective. You're welcome.
She was a sought-after speaker who lectured at places like the Smithsonian Institute, the World Congress on Sexology, universities, and professional conferences. She graced talk shows too numerous to mention, and has been profiled by countless media outlets.
Candida also authored How to Tell a Naked Man What to Do (Simon & Schuster/Fireside), and was working on her autobiography when she passed. She was one of three women profiled in Sheona McDonald's stirring documentary about sexuality and shame: Inside Her Sex. Most recently, they were working on a project dear to Candice's heart, the biopic While You Were Gone. It chronicles Candice's search for her mother, who abandoned her when she was only 18 months old. The sad irony is that Candice finally found her, in a cemetery — her mom died of the same disease to which Candice ultimately succumbed.
Many knew her better than I did, but I knew her differently, on another level: as a cancer survivor. Until she wasn't.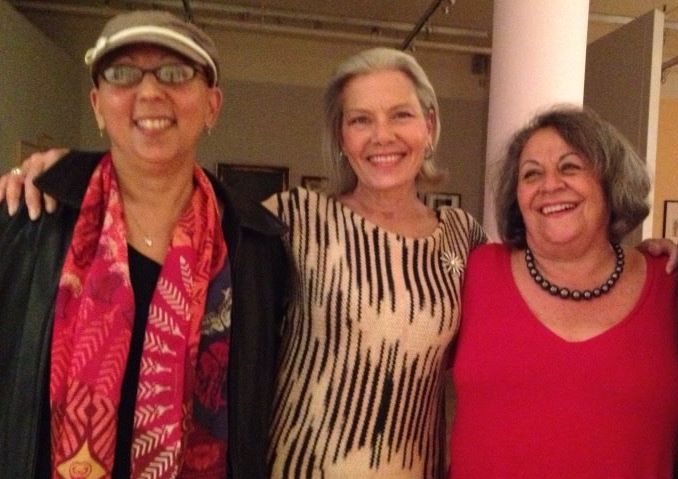 I had a very hard time writing this — but I felt I had to. I didn't want Candida Royalle to die. Nobody did. She fought so long and hard. She had the best of care at Memorial Sloan Kettering Hospital, had the finest doctors. She had a warrior's attitude and did whatever it took to kick cancer's ass — had surgery and chemotherapy (several times). She took excellent care of herself, ate organically and well, until, in the end, there were no options left.
But Candice approached her cancer the way she approached everything — with honesty, grace, and candor. She was an incredible advocate when I was diagnosed with breast cancer two years ago. She was extremely positive, full of support and useful information, and took me under her wing like a sister. She gave me her mobile number. She told me to get the book Cancer: 50 Essential Things to Do, which had helped her a lot. It helped me too. She was full of indispensable advice, warning me about how steroids exhausted you. She was my Chemo Cheerleader and my angel. 
I got better, but Candice didn't. Her cancer came back. Again and again. She never complained. She never felt sorry for herself. She just kept on keeping on. A year before she died, Candice spoke at CatalystCon West, a conference for people working in the field of sexology. In 2014, she was awarded a Doctorate in Human Sexuality for her life's work from the Institute for the Advanced Study of Human Sexuality, something she was extraordinarily proud of. All of this while she was fighting ovarian cancer.
News outlets across the world covered her passing, from the UK's Daily Mail and the Telegraph to the Toronto Sun and the New York Daily News and the New York Post. There was an outpouring of memorials and heartfelt testaments on social media, gorgeous photos from her past of her: with a head full of lush chestnut-colored hair and with proud sprouts of silver when it grew in after chemo.
So here's to Candida Royalle. Here's to every little girl who ever felt abandoned, who rose above, and who left behind a legacy. Who left the world a better place than she found it.