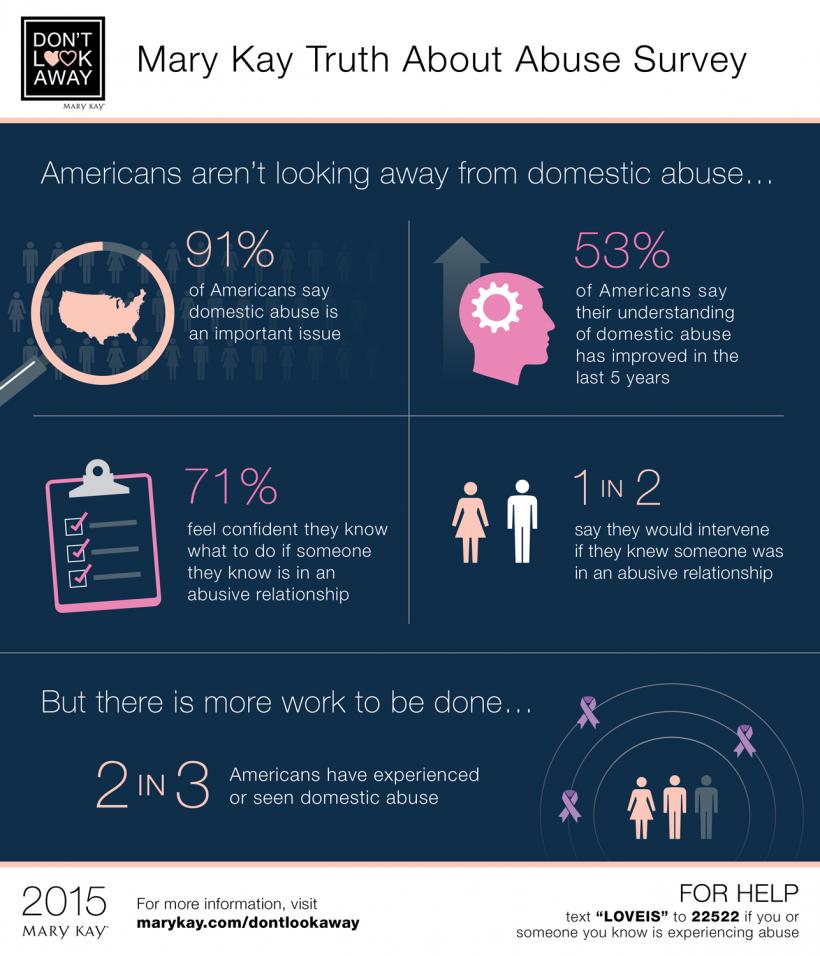 On September 30 of this year, President Obama issued a proclamation designating October as National Domestic Violence Awareness month. 
The message was this: "We shine a light on this violation of the basic human right to be free from violence and abuse, pledge to ensure every victim of domestic violence knows they are not alone, and foster supportive communities that help survivors seek justice and enjoy full and healthy lives." 
Seven days later, in response to a hot mic revelation where Donald Trump outlined his method of treating women, a national conversation about sexual assault exploded.
You have to wonder where the Republican candidate for President stands on the prevention of domestic violence.
In fact, reports assert that Ivana Trump accused her husband of rape during a deposition given when they were getting divorced. 10 to 14% of women will be raped during the span of their marriage. It took until 1993 for all fifty states to either totally or partially repeal the "spousal rape" exemption.
Intimate partner abuse takes many forms. It can be sexual, physical, emotional, and

economic

. It's about power and control. 
For those women unsure about their relationship, they need to answer the questions posed in, "Do you think you are being abused?"
"One in four women is impacted by domestic violence," Dara Richardson-Heron, M.D. and CEO of the YWCA USA wrote to me via e-mail. "While gender plays a huge role in this type of violence —  race, class, LGBTQIA identities, disabilities, and other factors impact the way women and girls experience domestic violence and the support they receive when they do."
(Editor's note: 1 in 7 men suffer from domestic violence by an intimate partner.)
If there is anything that has become clear in the recent coast-to-coast discussions, it is that men play a major role in defining what is acceptable social and cultural behavior.
Over two decades, the Mary Kay Foundation has been a leader in working to end domestic violence against women and funding women's shelters across America. For seven years, they have collected stats in their Truth About Abuse Survey. This year, in polling 850 domestic violence organizations, almost 50% held the belief that "domestic violence as a community issue is everyone's business." 92% of the organizations underscored the importance of "engaging men in prevention and education efforts." 
The study found that bringing men in, to spearhead domestic violence prevention, was essential.
The findings showed:
92% of domestic violence organizations want to involve men to engage other men about prevention.

78% feel that men serving as role models and mentoring younger men can help break the cycle of abuse. 

86% of domestic violence organizations have recruited men to volunteer and 78% have hired men on staff.

62% of respondents want men to help support survivors.
"We need men to take a stand with other men," said Amy Sanchez, CEO for Break the Cycle, a partner on the Truth About Abuse Survey. Sanchez added, "Men play an important role in the ability to create social norms that do not tolerate violence against women."
Mary Kay Inc. is initiating a Men Don't Look Away Summit next month in Dallas. The purpose is to bring men actively into the process, as advocates and activists, to get the word out about domestic violence on a grassroots level. 
I hope Donald Trump is on the guest list.
---
Resources: