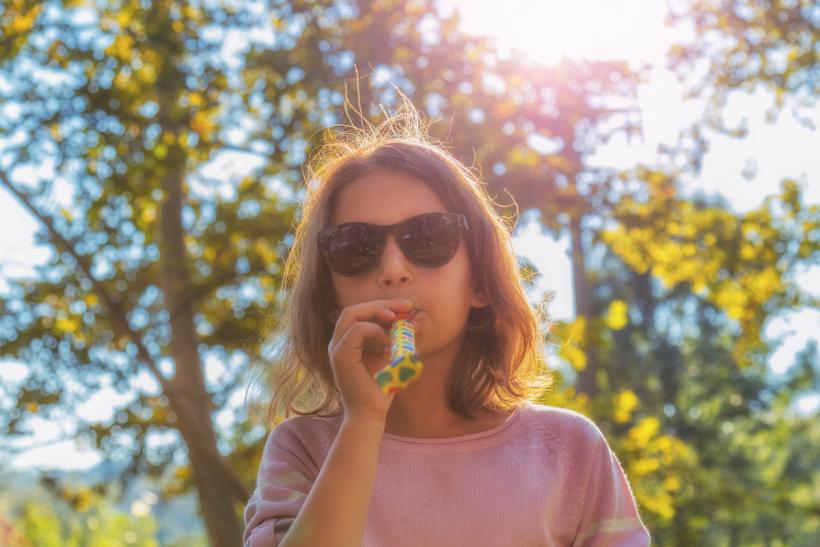 What the heck, 2016?
At some point, this fall — probably during the week when Leonard Cohen died and Donald Trump won the election — jokes about the "curse of 2016" stopped being funny and started becoming a little worrying. Even setting aside the dystopian hellscape that American national politics have become, it's been a tough year across the board. 
First, beloved cultural icon David Bowie passed away in early January. Then the debate over transgender bathroom access started, and it hasn't stopped since. In June, the UK shocked the world by voting to leave the European Union after 40 years of membership. To top it all off, there was another mini polar vortex in early December. The general awfulness of the presidential election has been covered extensively, so I'll just say this: What the heck, 2016?
That being said, 2016 wasn't actually the worst year in history. Some things were disastrous, of course, but focusing on the negatives doesn't do any good. At the risk of sounding cliché, if 2017 is going to be any better, we can't lose hope.
Unfortunately, that's easier said than done. To that end, here are six feminist moments from 2016 to remind you that even a year as tough as this one has its victories. 
1. The Supreme Court blocked HB2 in Texas.
In June, the Supreme Court made one of the most significant decisions in abortion rights history when it ruled House Bill 2 unconstitutional. The 2013 law imposed severe restrictions on abortion-performing clinics, requiring them to meet hospital-like standards; if the rule had been upheld, many Texas clinics would have been forced to shut down. In the same decision, the Supreme Court also struck down a law requiring doctors to have admitting privileges at the nearest hospital. 
"When a State severely limits access to safe and legal procedures, women in desperate circumstances may resort to unlicensed rogue practitioners… at great risk to their health and safety," wrote Judge Ruth Bader Ginsberg. It was a huge victory for women in Texas and across the nation. 
2. Ghostbusters was released.
Things weren't looking good prior to the release of the female reboot of Ghostbusters. Its trailer was the most "disliked" movie trailer in the history of YouTube, with an unspeakably misogynistic comment section, and star Leslie Jones endured an outpouring of racial slurs on Twitter. Furthermore, like every female-led comedy, Ghostbusters was under an enormous amount of pressure to do well. 
It didn't shatter any box office records, but the movie did decently well. More importantly, it showed that people would turn out to see female-led films, and an entire generation of girls and young women gained an opportunity to see characters like themselves reflected on screen.
3. Tampon Tax Protests.
It feels like a million years ago, but at the beginning of 2016, tampon taxes — the sales tax on menstrual products — were all anyone could talk about. Several state legislators introduced bills to eliminate the tax, classifying the products as medical necessities instead, and five women filed a class action suit against the New York State Department of Taxation and Finance. 
It's less widely-covered these days, but the tampon tax protests are ongoing. Just a few months ago, members of a feminist collective in Zurich, Switzerland, poured red food dye into fountains to draw attention to menstrual stigma. 
4. LGBTQ Olympians.
One of the bright spots of 2016 was the Rio Olympics in August. Whether or not their preferred country won any events, the Games gave everyone something to cheer about: A record number of openly LGBTQ Olympians. Two athletes on the UK's rugby team were even married to each other, which is the setup for an adorable romantic comedy if I've ever heard one. 
5. The Senate increased diversity. 
The number of women elected to Congress this year didn't increase, but there was a silver lining. The upcoming Congress will be the most ethnically diverse in American history, including three new women of color elected to the Senate. 
6. Pantsuit Nation.
Hillary Clinton's presidential campaign may be over, but its effects remain. One of the best things to come out of her race for the presidency was the "secret" Facebook group Pantsuit Nation. It started out as an online campaign to get women to wear pantsuits — Clinton's outfit of choice — to the polls as a subtle nod to the Democratic candidate, but the group quickly grew into something more. It now serves as a gathering place for feminists, and one member organized a pantsuit drive to donate Election Day outfits to those in need. 
It's worth noting that the group has faced some criticism. In a column for the Los Angeles Times, Karin Klein called Pantsuit Nation a "feel-good commodity," pointing to sales of items emblazoned with the group's logo. Many members were similarly outraged when Pantsuit Nation's creator, Libby Chamberlain, announced on Facebook that she would be collecting posts from the group to turn into a "permanent, beautiful, holdable, snuggle-in-bed-able, dogear-able, shareable, tearstainable book." She noted that stories wouldn't be published without permission from the post's author, but some feel that the book deal indicates a shift away from the possibility of concrete change and exploits members' experiences for financial gain. 
That being said, its current change in purpose doesn't detract from Pantsuit Nation's beginnings as a place where women can gather together and discuss everything 2016 has thrown at them. I'd say that – the formation of an enormous feminist community — is worth celebrating.