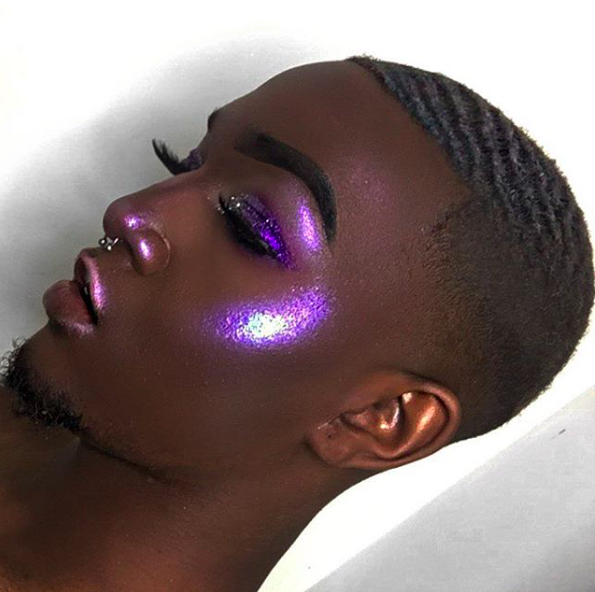 Image via Instagram (@poeticdrugs)
Thursday afternoon, CoverGirl Ambassador James Charles sent out a racist tweet. Charles made history in October 2016 as the makeup company's first male spokesperson. Even at that time, there was some slight criticism for the decision because, although Charles was a step in the right direction for beauty inclusiveness, he was still very white. The beauty industry is notorious for its European beauty standards, so appointing a Cis White male as their face of diversity raised some eyebrows. Earlier this year, Maybelline followed suit by appointing another "Beauty Boy" — Manny Guitterez — as their first male brand ambassador. 
The racist tweet was first reported by Affinity Magazine, a mag dedicated to socially conscious teenagers. 
The tweet read, "I can't believe we're going to Africa today omg what if we get Ebola?" 
"James we're fine we could've gotten it at Chipotle last year…(Upside Down Smiley Face)"
Why is this problematic? Because of the unrelenting negative stereotypes associated with the continent of Africa.
This type of misinformation is not only ignorant but stigmatizes an entire continent of people. According to the World Health Organization (WHO), the West African country of Liberia was declared free of Ebola. (The rest of Africa as a whole is also now free of the killer virus.) 
Once Charles was called out for their problematic tweet, they began blocking those who made attempts to educate them. They later tweeted "Block and Move on James block and move on." The tweets have all now since been deleted, and both Charles and CoverGirl have issued a statement.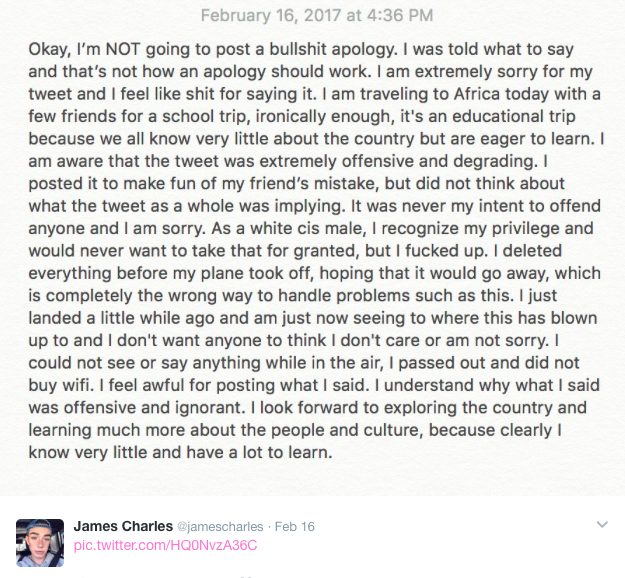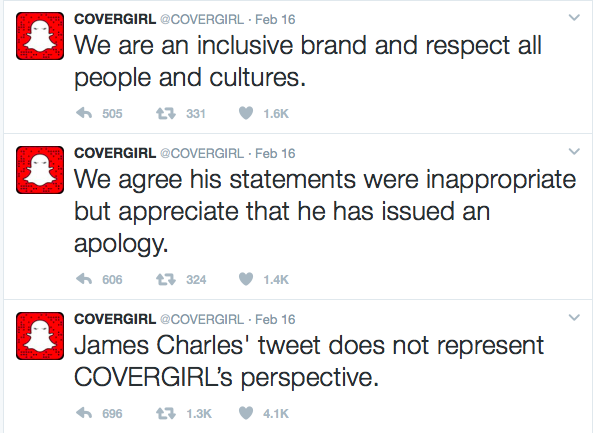 However despite the fact that both have said they are sorry and this doesn't "reflect their views as a company," James Charles is still gainfully employed with CoverGirl. Actions most certainly speak louder than words, and we have to acknowledge that society's tendency to protect whiteness is what is keeping James Charles with CoverGirl. To allow him to remain with your company shows that this message is tolerated. It's often the most subversive form of white privilege when racism goes unchecked. 
White privilege also played a role in earning Charles his contract, to begin with, since — according to CoverGirl — it was only "One year ago, he boldly chose to launch his Instagram to the world, using transformative, dynamic makeup looks to showcase the many facets of his personality, serving as an inspiration to women, men, guys, and girls who might have been afraid to do the same."  
I am unsure why CoverGirl thinks it is acceptable to continue working with someone who thought it was cute to label all of Africa as diseased. But just in case their reason is that the company is struggling to find a replacement for Charles, I have exactly what they need. The following is a list of 15 professional makeup artists of color, who are breaking gender stereotypes and the boundaries of beauty, to help fight the racist rhetoric that's often echoed within the makeup community. 
Make sure to double tap and show love for their genius. Hopefully, CoverGirl will select any one of these talented #malemuas as the possible successor for their #beautyboys branding. 
My Fave #BeautyBoys on Social Media: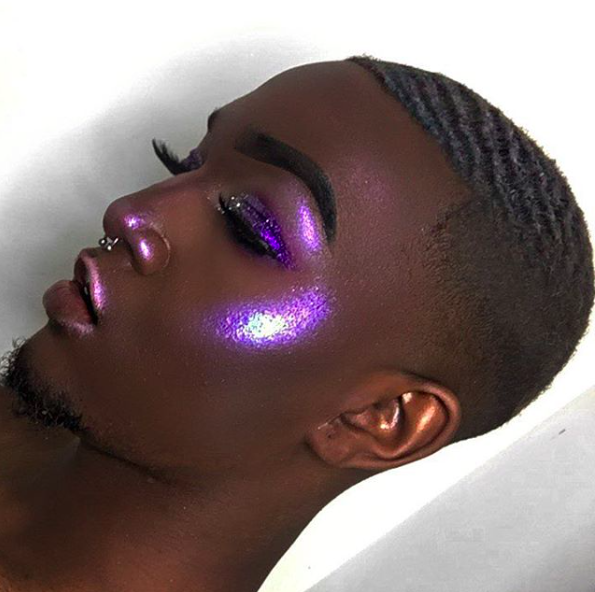 After realizing he had an artistic gift in school, he decided to experiment with makeup. The self-proclaimed "King of Highlight" was one of the first makeup innovators to serve us the severe metallic contour that has now been imitated in popular galactic aesthetics. You'll find shimmery hues of eye shadows that would make any mermaid jealous.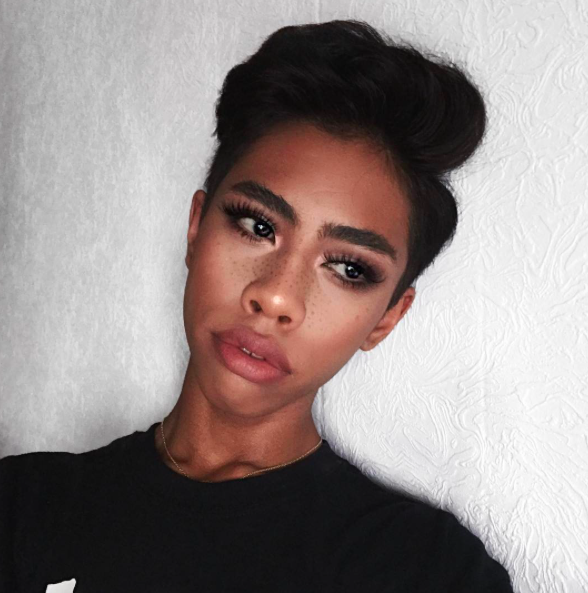 Zachary Domingo aka "BarbieGutz" has over 2 million views on their Youtube channel, where they "make YouTube videos and serve looks." With gorgeous brows, you can follow them on their channel for tutorials to help you serve looks too.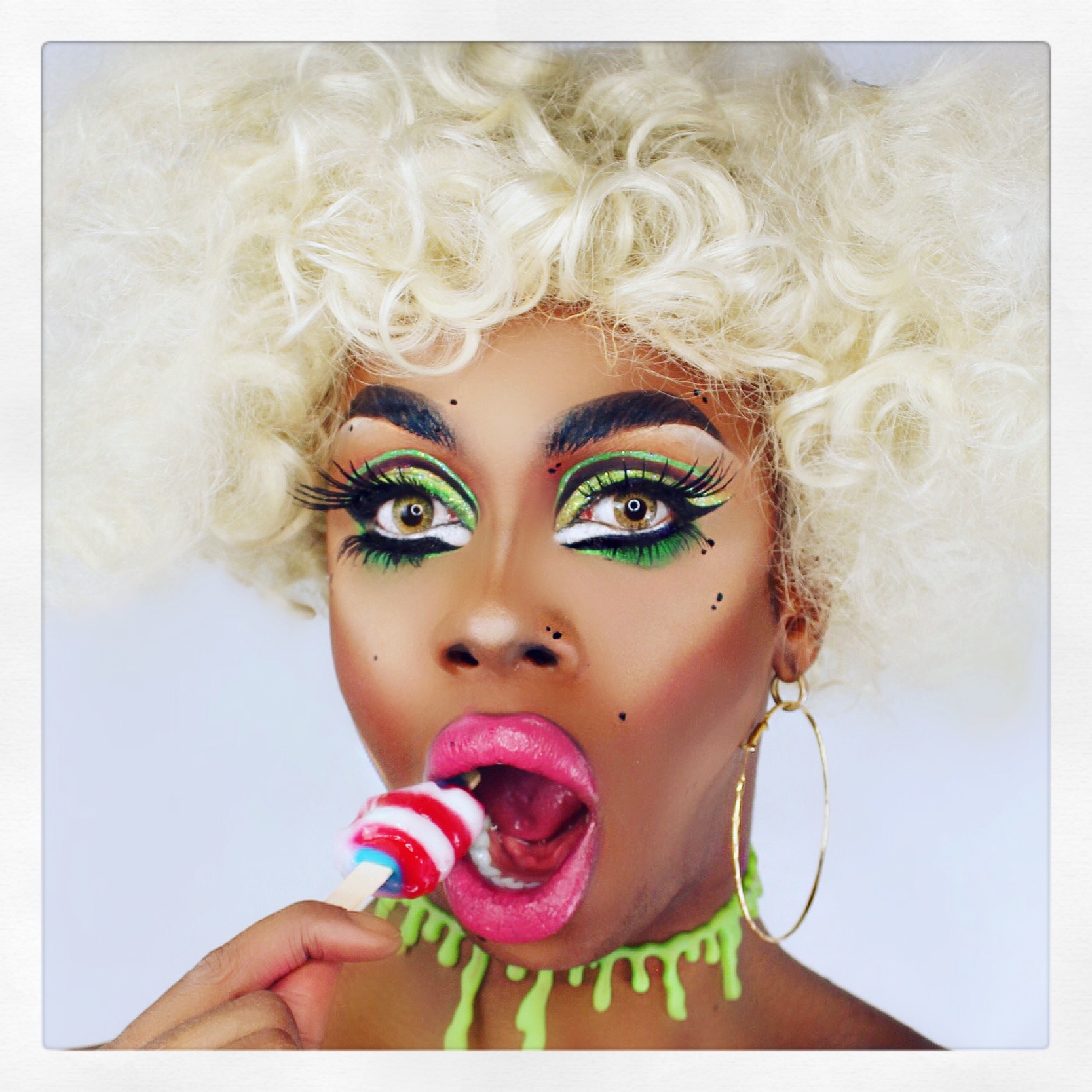 This native Brooklynite beauty guru can be seen talking "makeup trends" on different networks and slaying runways with designers Patricia Field & Marco Marco. Also, fusing comedy into his beauty blog series #bathroomkiki.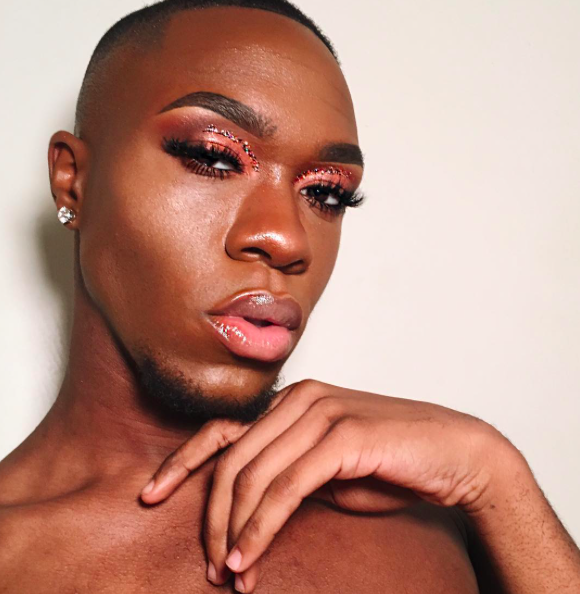 This Mississippi-based artist considers himself a #MUE ( Makeup Enthusiast). According to his bio, Kali Jai believes we should all be happy and love ourselves regardless of our gender identities. They also emphasize that "self-expression is essential."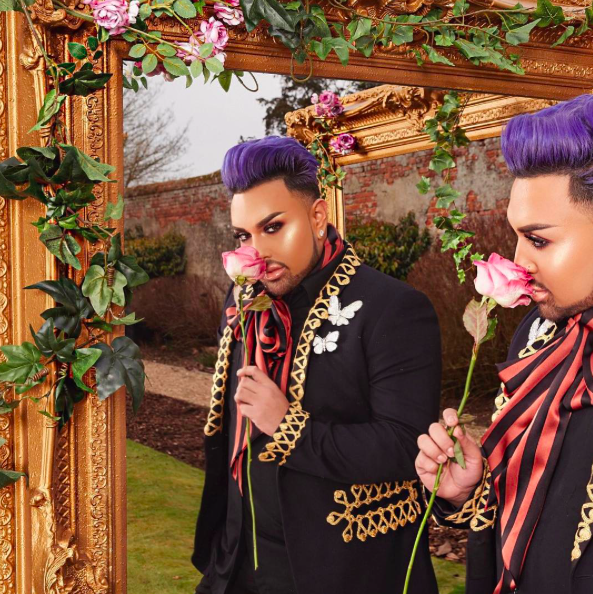 If you are not already following this beat face daddy, you need to be. With over 1 million followers, their Instagram page features former clients, such as Kim Kardashian and Christina Milian.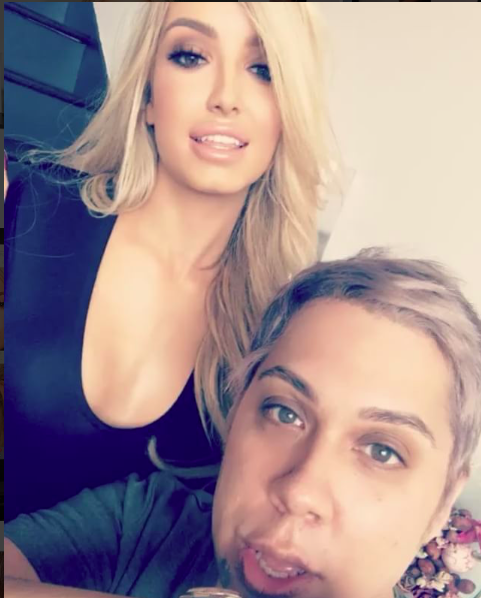 This award-winning celebrity makeup artist describes themselves as, "arguably one of the most talented, working artists today." Vasquez has worked with such huge names as Brandy, Kelly Rowland, J-Lo, and more — who are all featured on their Instagram. Vasquez works with celebrity women of varying shades of melanin, and their makeup looks seamlessly perfect.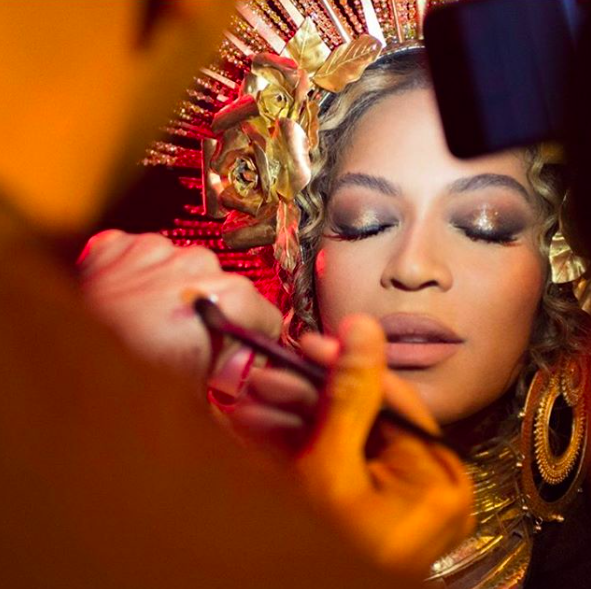 Sir John is a makeup artist who was recently seen in Teen Vogue — leading the charge for diversity in the fashion industry. During his interview, he made an accurate observation: "Look at Instagram: At no other time in history do you see a woman getting ready for date night with a hijab on her head, one in Korea getting ready for work, and another in Harlem, all unified by a lipstick. Hashtag any popular lipstick shade, and you'll see a mosaic of cultures." Sir John makes no space for discrimination in his makeup world. And just recently he was seen doing Beyoncé's makeup.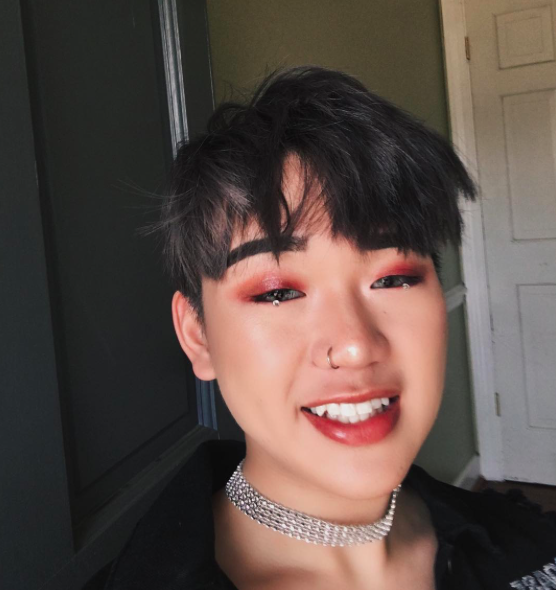 College student, Billy, explained he started using makeup to boost his self-esteem after a bout with bad acne. Eventually his skin glowed up, and he recently reached Internet fame went a tweet boasting about using #NoFilter went viral on Twitter.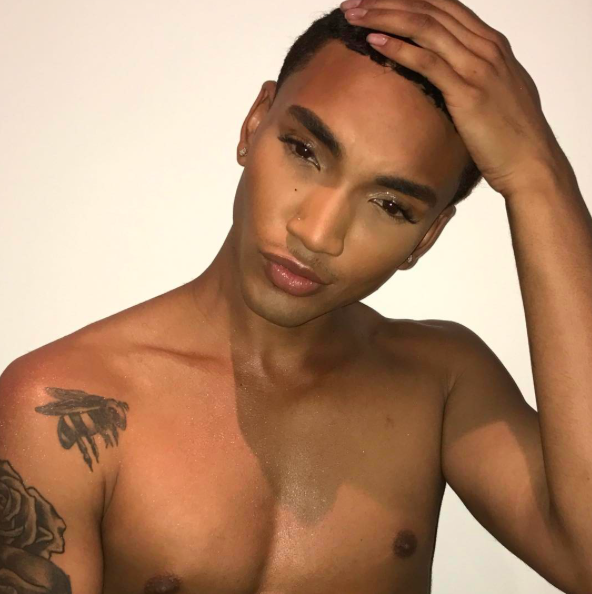 I have been following Tokyo Forever, and it's been a wild ride. Their hair game has been immaculate styling of the hottest celebrities. They gained fame as one of the pioneers of expensive hair extensions on e-commerce. Currently, you will catch them styling and doing makeup for Kylie Jenner.  
The makeup star posted a video on Youtube called "How To Contour" and quickly went viral in 2015. Even though the Hawaiian native creates hilarious makeup tutorials, there is nothing funny about the gorgeousness of their signature brows and beat face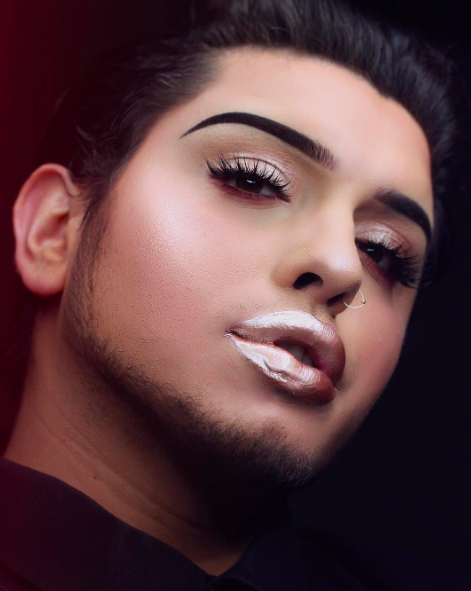 This body-positive blogger looks kissed by the sun. Shouted out by @Bretmanrock, they are a force in their own right. Not only are their looks impeccable, but the art of the makeup "radiates" in each picture.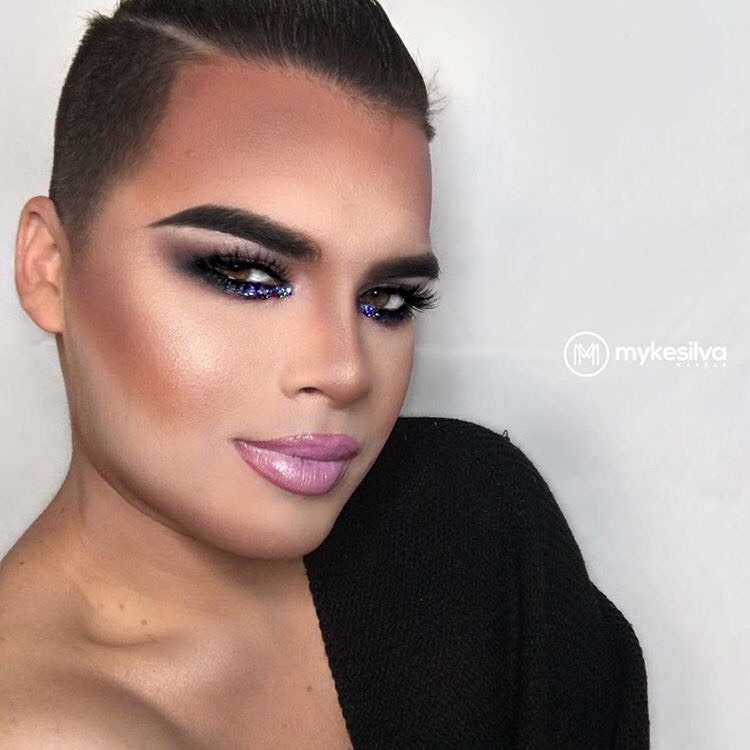 The Venezuelan artist became interested in the world of makeup after watching beauty pageants in their home country. They eventually found their way to NYC, where they hope to inspire others through their profession.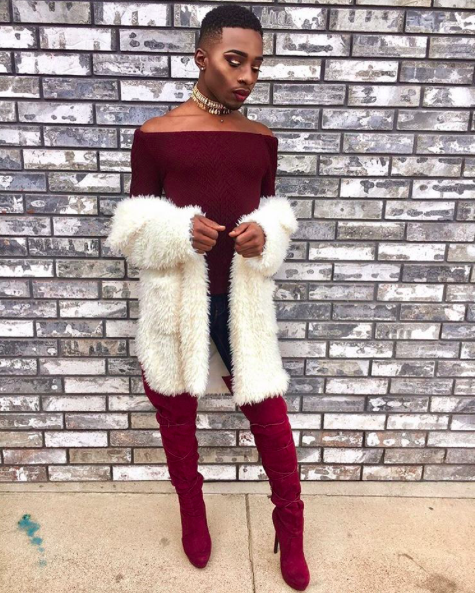 After discovering their photo, @trayoncemua's clapback quickly went viral. Using the hashtag #blackgayslay (created by @mikey_talks) to celebrate the skin they are in, Trayonce tweeted: "I wouldn't be hurt if not one soul on this earth didn't accept me for me." You can see some of their work on Instagram, but a majority of their slaying occurs on Twitter.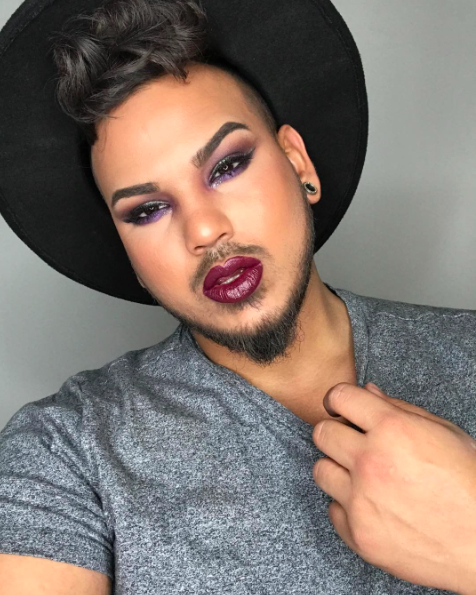 This MAC Cosmetics educator based out of NYC has some of the glossiest glam I have seen on the Gram. Their page is also full of philanthropy and events where they use their skills for charity, in partnership with other artists. His charity @makeup4change started an event for the victims of the Orlando Shooting. They donated all the proceeds from the #SpreadTheLoveMovement.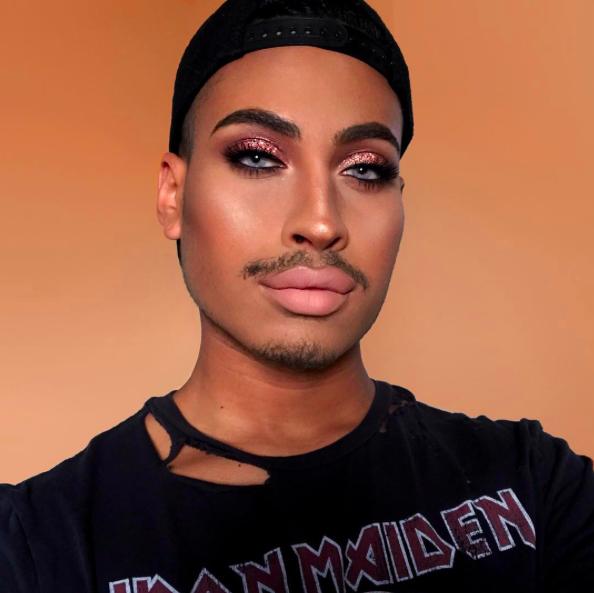 Named after the former Sunsets of Shah Princess Lily Ghalichi, Miguel has spoken out about the lack of representation for men in the makeup industry before. They rake in thousands of likes a day for their well put together palettes and striking visuals. 
SaveSave