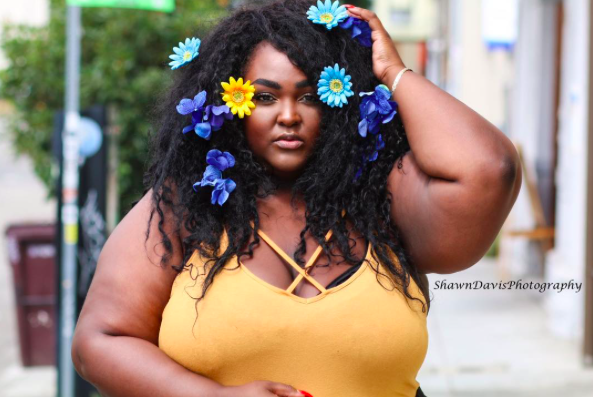 The luminous Sauycé West. (image: Shawn Davis Photography via Instagram/ saucyewest)
Yellow is one of those colors that people just plain seem to fear. How many times have you heard or possibly even said "Oh no, I couldn't possibly pull that off!" when it comes to this carefree, confidence-boosting color? 
We get it. Yellow takes up space. It makes a statement, even if that statement is one of optimism and sunniness. Sunny sweetness aside, it can also say, "Get the hell out of my way, you dithering schmuck… I know where I'm going and you're slowing me down." 
What is awesome about yellow is that it doesn't usually "just" happen, it's an intentional choice — as is its bold, citrusy sister, orange — which make for an excellent pair. 
Yellow is a BIG color this year, but guess what — we don't see much of it in plus-sized fashion. Surprised? Unfortunately, neither are we. The fashion industry wants plus-size women to shrink back into the crowd, not stand out. There are some choices out there, but without many real world examples, it can be hard to imagine yourself wearing this attention-grabbing color. It makes sense to be intimidated by something when almost the whole fashion world is making it next to impossible for big bodies to have it. 
If you're dying for a little bit of inspiration and a few options, look no further! 
Here are 14 Babes That Are Radiant In Yellow.
1.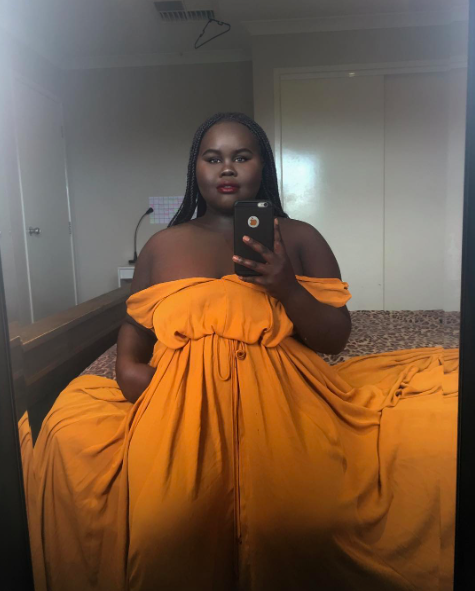 Abbey Mag channels her inner goddess with this incredible yellow piece. Have you ever seen anyone look so amazing in yellow?
2.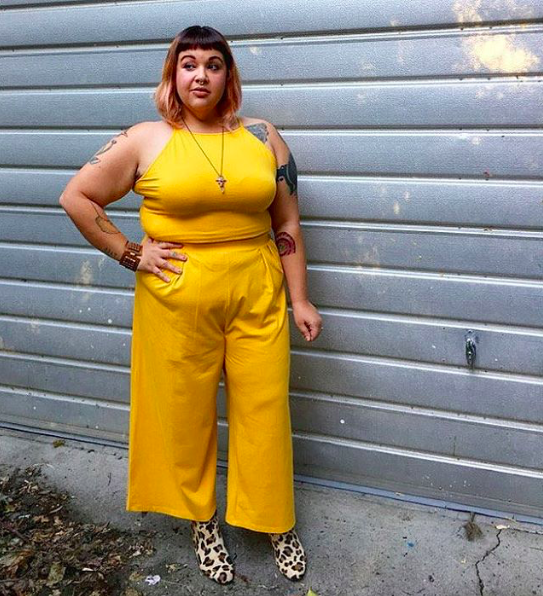 Ravishly contributor Briana Hernandez (also of the Mama Fierce blog) is absolutely slaying in this two-piece yellow set and those positively amazing boots! 
3.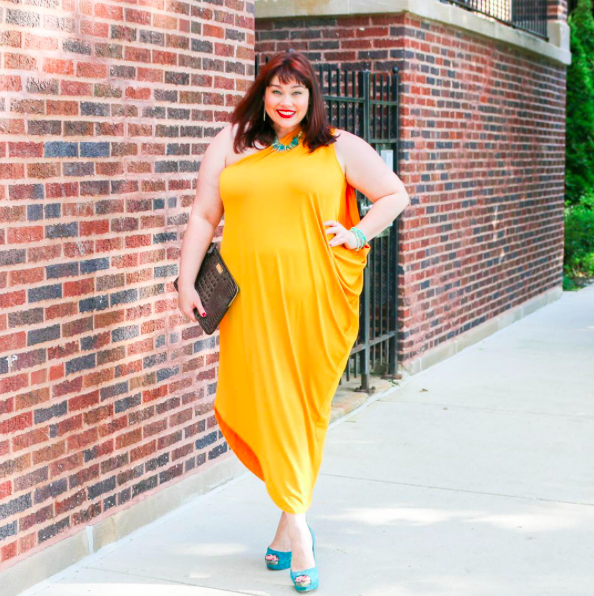 Amber from Style Plus Curves wears a gorgeous asymmetric dress from Lane Bryant's Summer 2016 collection.
4.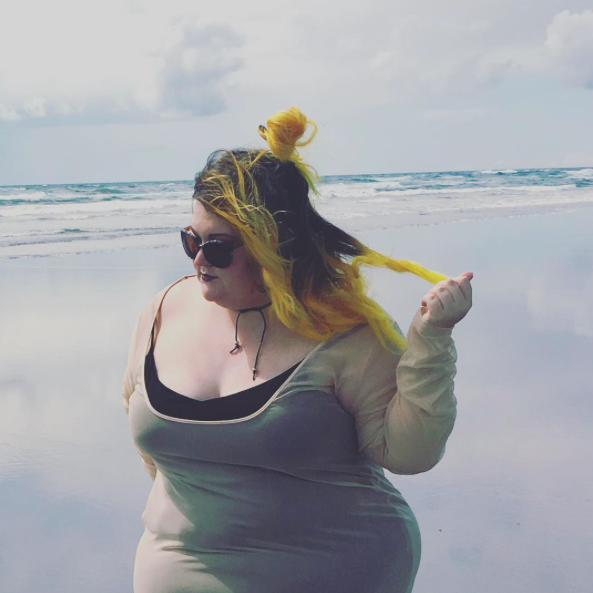 Photographer and writer Suma Jane Dark show us how to rock acid-bright yellow with dark roots for a modern grunge look that is stylish and low-maintenance.
5.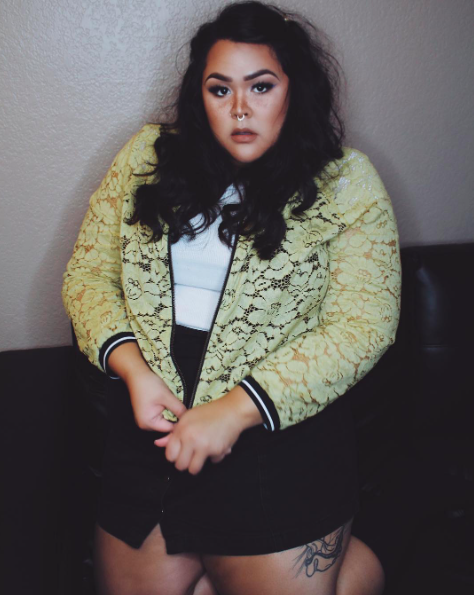 Shameless Cr3ature's Natalie shows us how to give a femme yellow lace jacket a rock n' roll edge.
6.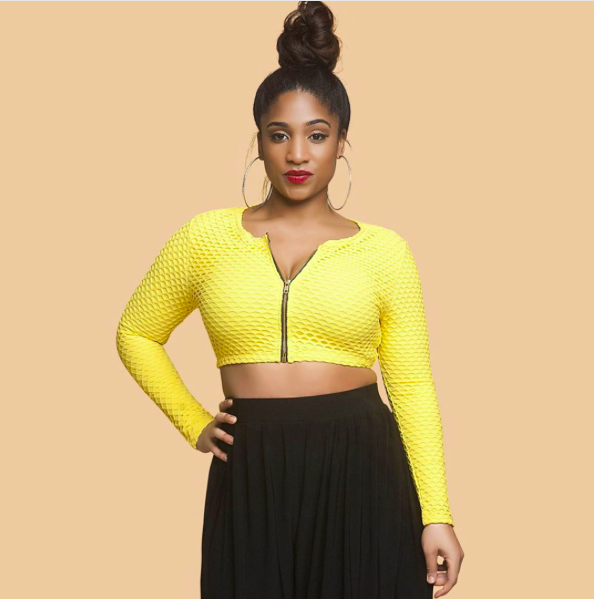 This yellow crop top by Silhouette16 is fun and fearless. Wear it a ton of different ways this spring! It even has a matching bottom which is unbelievably cute.
7.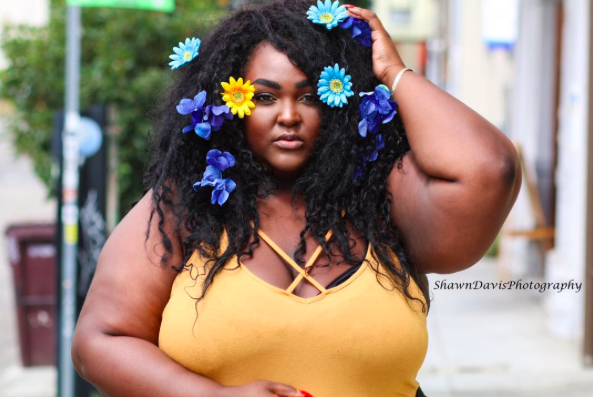 Saucye West shows up in our list again, slaying this simple yellow tank. 
8.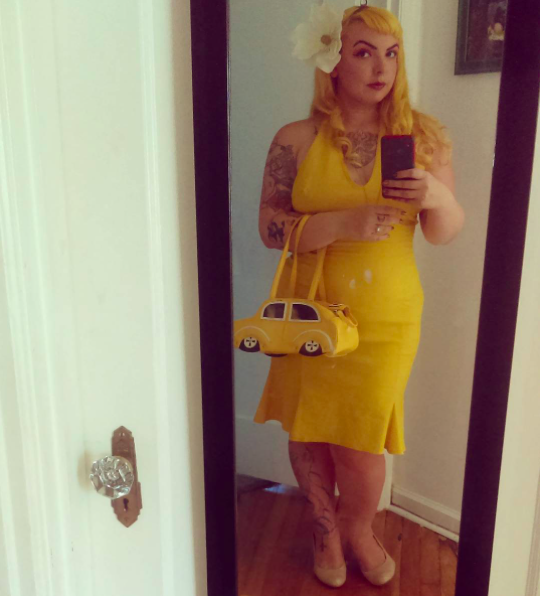 Burlesque performer Catey DeSantis uses a fun comic book yellow to highlight her gorgeous, playfully sexy vintage wardrobe. How cute is that purse?
9.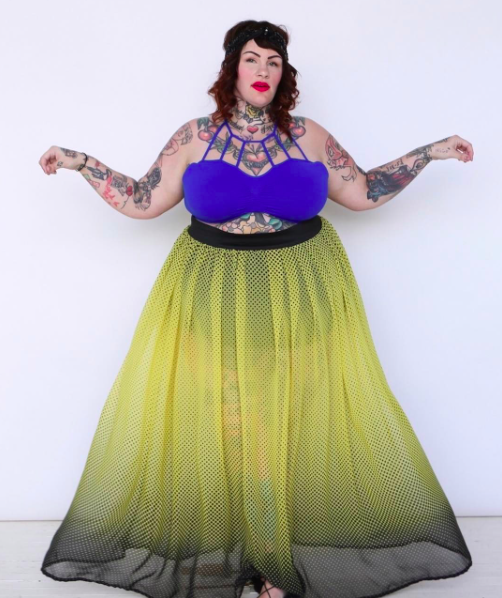 Re/Dress shows us how to rock the "Lemon Haze" skirt by Copper Union with a cute royal blue teggings cage top.
10.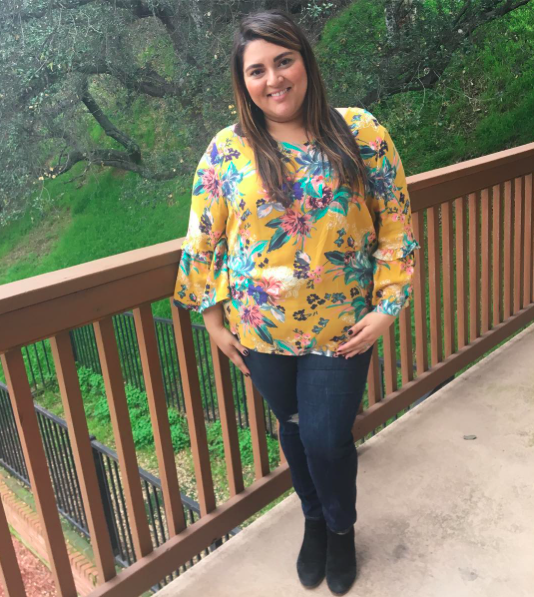 Professional stylist Marcy Guevara-Prete shows us how to do floral and yellow, two big trends for this spring, in one top!
11.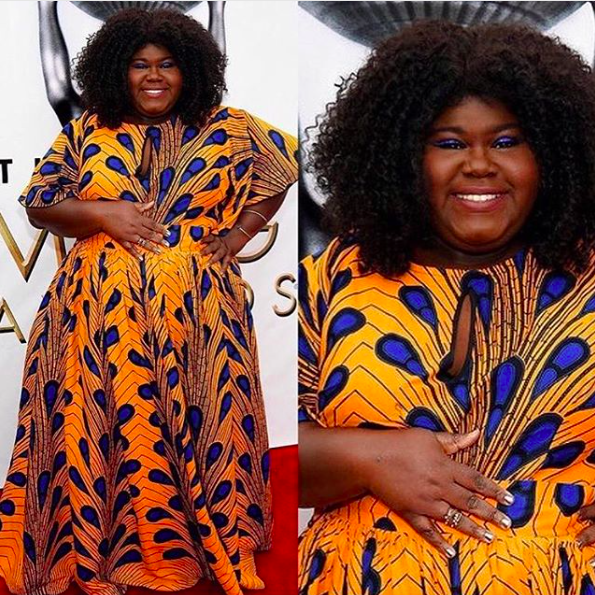 Gabourey Sidibe slays the red carpet for the NAACP Awards in this golden gown with peacock details. Her matching blue eyeshadow looks amazing. This dress is seriously e-v-e-r-y-t-h-i-n-g and almost as cool as the actress herself.
12.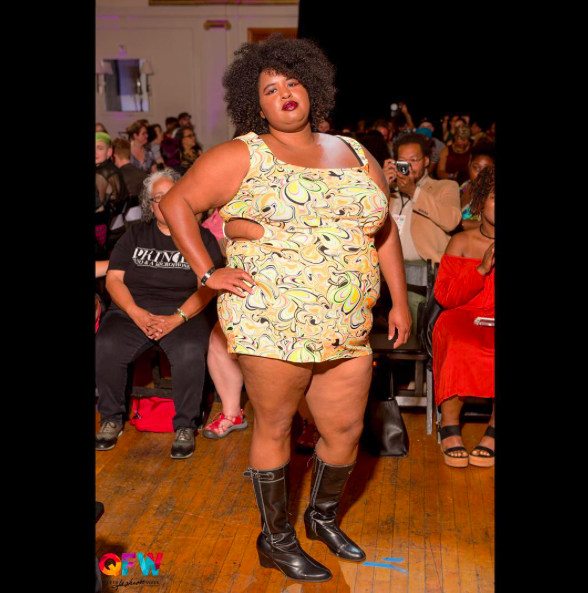 Burlesque performer Dahlia Kash walks the Queer Fashion Week 2016 runway in a psychedelic bodycon piece by Size Queen Clothing.
13.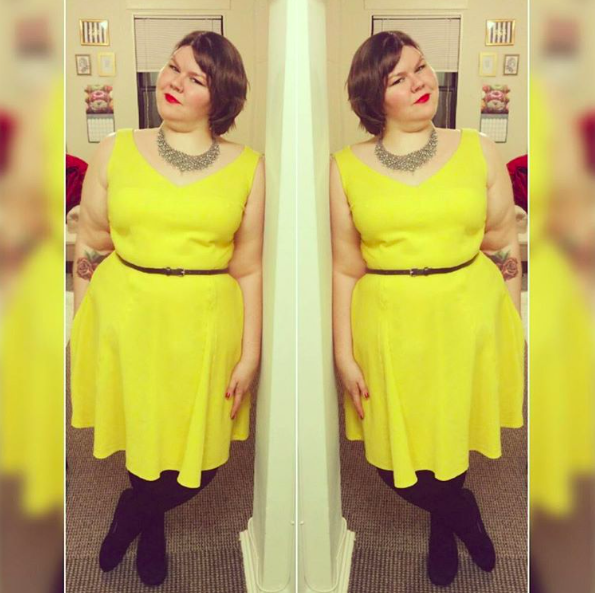 Sarah of Fat.Fem.Flawless is a great example of how to turn sunny yellow into a date night look. This thrifted frock is originally from ABS — what a great find!
14.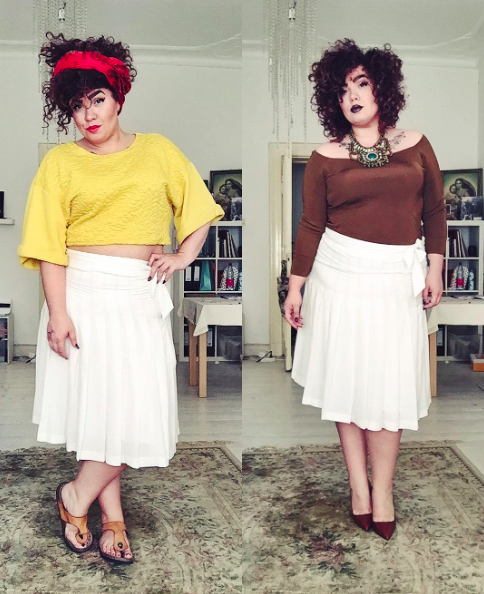 German blogger Asta of Roly Poly Wardrobe shows us how to pair yellow with this great white skirt.