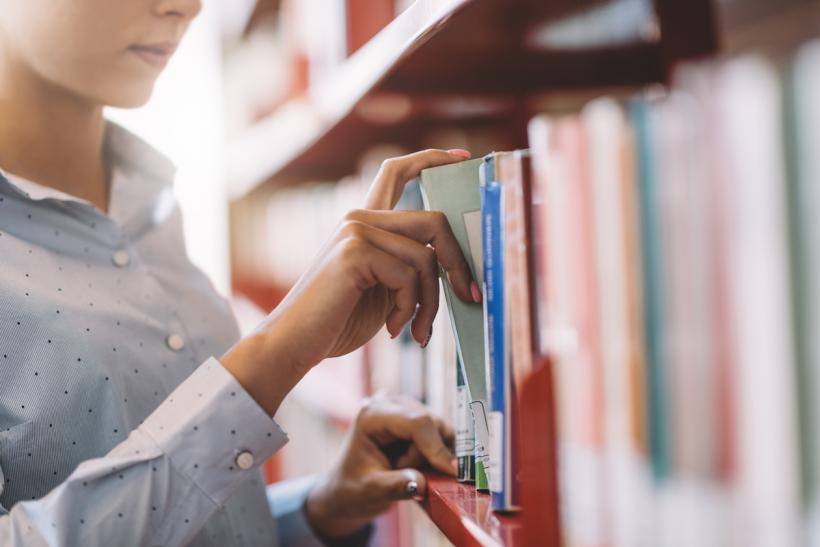 When I was a pre-teen and teenager in the early 2000s, most queer books still usually either centered around a coming out story or ended in tragedy — or both. I was hungry for more: I wanted stories of triumph. I wanted LGBTQ+ history. I wanted to know who had come before me and what they'd accomplished. I wanted fictional characters who didn't die at the end, or whose parents didn't throw them out of their house; not because those endings aren't reality for many LGBTQ+ people, but because those stories don't represent everyone in the LGBTQ+ community, either.
Now that I'm an adult working in the publishing world, all I care about is increasing inclusive, authentic diverse books. I never want another young adult to search for the kind of queer books I needed and not find them. I also take book recommendations — particularly from LGBTQ+ and multiply marginalized people — pretty seriously, and I look to resources like The Gay YA, Trans Lit, We Need Diverse Books, the Lesbrary, Queer Book Club, the Lambda Literary Awards, and the Stonewall Book Awards List to help fill in the gaps.
If you're looking for a Pride Month reading list, or just want to get more LGBTQ+ books on your radar this year, here are a few worth checking out.
This is the first LGBTQ+ history book aimed at young adults, but it's not just for teens. The book dives into the lives of 23 lesbian, gay, bisexual, transgender, and otherwise queer people throughout history, including many who have been ignored by other history books. From Lili Elbe to Frida Kahlo and Abraham Lincoln, there are stories about queer heroes who impacted the world in loud and quiet ways.
Essential reading for anyone performing allyship to the trans, gender non-conforming, and non-binary community, "You're in the Wrong Bathroom!" examines the most popular myths and misconceptions from a medical, social, psychological, and political lens about what it's like to trans in America. The book addresses widespread myths about trans people being "trapped in the wrong body," or trans people not being truly trans if they haven't gone through a medical transition. 
In this memoir about surviving her 20s, Janet Mock draws the reader into her life as a first generation college student, her job as a dancer at a strip club, and how she built a career in the competitive world of magazine publishing as a trans woman of color. More than that, she also explores how your 20s can be a time of great uncertainty in figuring out how you want to live your life and be seen.
Part mystery, part coming out story, Last Seen Leaving follows Flynn's journey to find out what happened to his girlfriend, January, when she goes missing. It's got all the elements of a good suspense and DIY detective story with all the heart that comes with figuring out who you are.
Ramona Blue is a young adult contemporary novel about Ramona, whose early life was shaped by Hurricane Katrina. Ramona's known that she likes girls for a while; in fact, she's certain of it. It's the other things in her life, like her older sister's pregnancy and how to balance her three jobs, that she's less sure of. That is, until she's reconnected with Freddie, a childhood friend, and she starts to question everything she knows about love and sexual fluidity.
In a collection of personal essays, Gentlemen Prefer Asians explores what it's like to immigrate from Indonesia to America as a gay man. The author brings readers through his and his two friends' journeys to cross-cultural gay marriage.
Alex is a bruja, the most powerful witch in her generation, but she doesn't want to be. So she casts a spell at her Deathday celebration to rid herself of her powers — and it backfires. Her entire family disappears, and she's the only one who can find them.
Who says there weren't queer people in history? The Gentleman's Guide to Vice and Virtue follows Monty, a young British bisexual lord, on an unforgettable Grand Tour of Europe with his best friend, Percy, who he also has a crush on. Author Mackenzi Lee proves that historical fiction can be just as gay as contemporary novels.
America by Gabby Rivera
For all comic book fans out there, America Chavez finally has her own series, and it's written by the author of Juliet Takes a Breath, Gabby Rivera. In her debut, America is busy leading the Ultimates, but she's also feeling a bit underwhelmed with her personal development. Her solution: go to college.