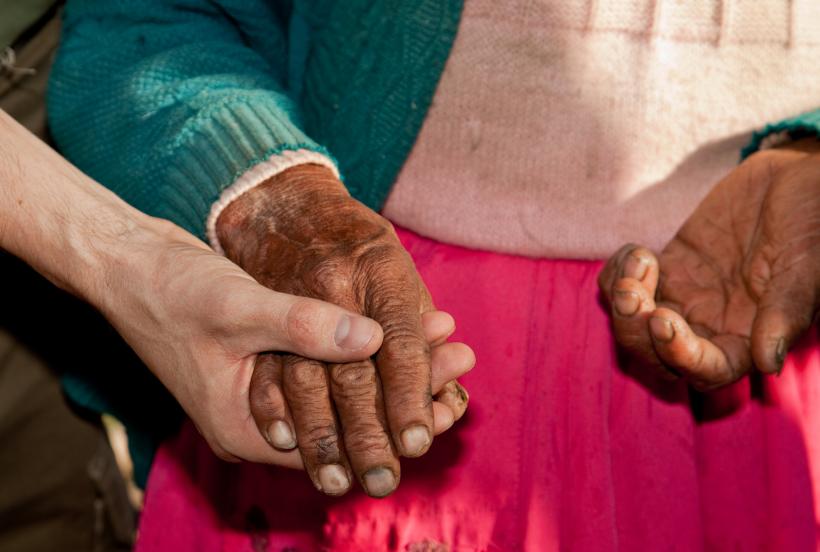 Help families this holiday season by thinking ut-of-the-box!
The holidays are here, and I don't know about you, but I'm feeling the spirit of love and sharing. If you're like me, then you're probably looking for ways to spread the holiday cheer through charity donation and volunteerism this time of year, which is wonderful. If you are looking for a few out-of-the-box ideas on how to move beyond the usual food and toy drives  (both of which are crucial and need all-hands-on-deck), then this list is for you.
Adopt A Family
2017 went down in the history books as one of the utterly worst years for extreme weather on record, and although millions of Americans opened their hearts and their wallets to help victims of Hurricanes Harvey, Irma, and Maria, there is still a lot of work to be done. Try adopting a family that is struggling to get back on their feet. You can do this by connecting with Family-to-Family that matches donors with families in need. 
Visit A Senior Citizen
Did you know that since the 1980's social isolation among the elderly has risen sharply from 20% to 40%? Why not take some holiday spirit and go hang out with some cool older folks. You never know, you might end up with a new friend who has tons of stories and great life advice to share. Call local nursing homes to find out about volunteer opportunities in your own backyard. 
Visit A NICU And Help Preemies And Their Families 
You may not know this, but most NICUs around the country allow volunteers to help with everything from cuddling babies to donating knit hats and even help to provide support for family grieving a loss. If this is a good fit for you then check out the marvelous folks behind NICU Helping Hands — they connect volunteers to NICUs all over the country. 
Care Kits For Women's Shelters
This is a really great way to donate time and goods while helping some ladies out. Go through your closet and grab those old bags (but still stylish and nice looking because we're going for dignity here). Then fill them with things like granola bars, rolls of quarters, sanitary napkins, a burner phone with $20 prepaid time on it, a gift card to a grocery store or gas station, and other small but helpful goods, and drop it off at a women's shelter. 
Don't Forget About Our Furry Friends
Animal shelters are always in need of more hands, not to mention cash, food, and supplies. If you have a special affinity for the four-legged then try reaching out to The Humane Society where they can connect you to a local animal shelter in need of volunteers and donations. It's not only a great cause but one that will warm your heart.
One driving factor of donating time and money is the sense of satisfaction that you've rolled up your sleeves and helped another person in some meaningful way. Maybe you feel like you want to focus your time and hard earned cash on something a little more personal and close to home? Don't worry, we gotcha covered with these ideas. 
Offer Free Babysitting To A Friend Or Relative
If you have a relative or friend who has kids and no time on their hands to get stuff done (I'm waving my hands frantically over here), then offer up a few hours of free babysitting! Schedule out several hours of time throughout the holidays to give a mom or dad some much deserved time off from the intense (but satisfying) demands of parenting. 
Bring Dinner To Your Neighbors
The holidays are a rough time for some folks, try reaching out to friends, family, or neighbors who are especially vulnerable to loneliness this time of year. Cook dinner and deliver it, stop by for tea, invite them out for a movie or lunch. Make real and meaningful connections with the people in your life who need it the most.
The holidays can be a perfect time to make a meaningful impact on another person. You may not even need to spend any money, but instead, spend some time (and create good karma) to help ensure that someone else feels appreciated and loved. 
---
Related: