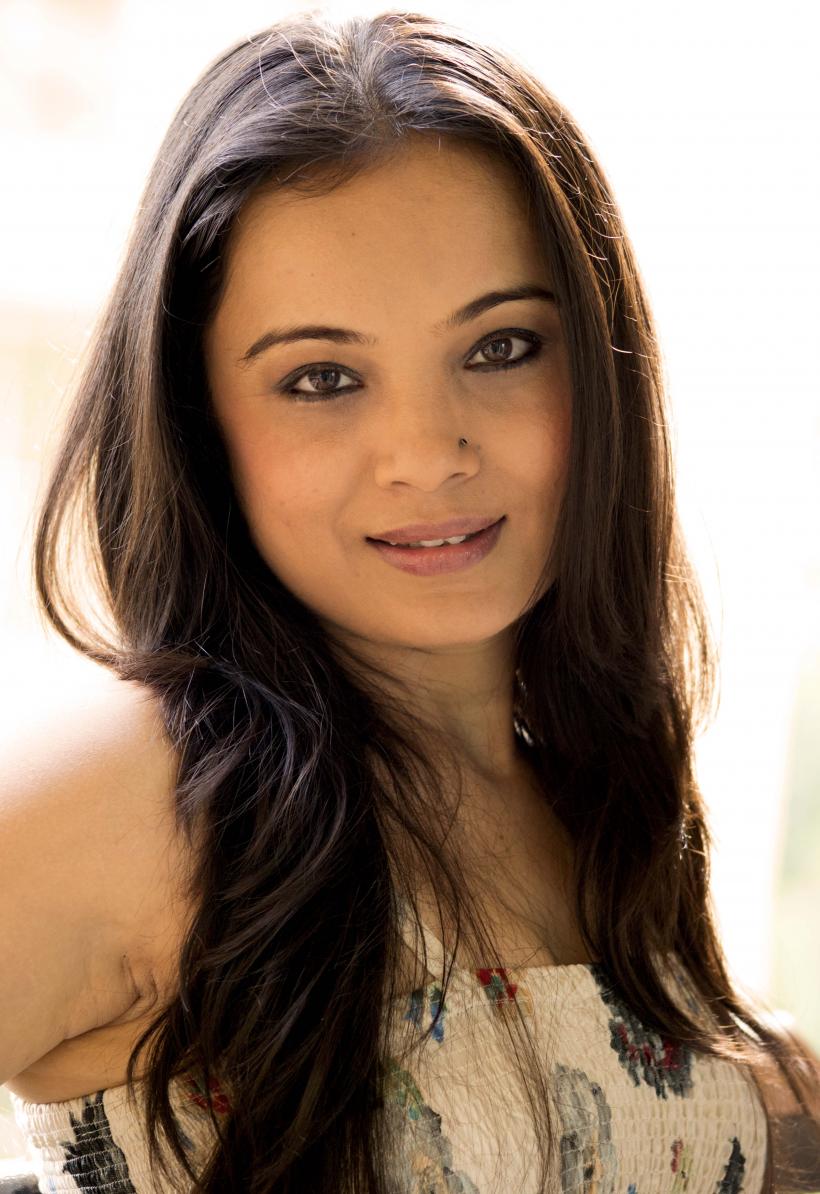 Her voice is as unique as her second name, which boasts an "h" at the end—packing a punch just like her music. Right from the word go, popular Indian singer and performer Sowmya Raoh has stood out. Although, that makes sense given her outstanding talent.
In an industry always on the prowl for the next hot thing, Sowmya has maintained her prominent position for over two decades. She has sung chartbusters across most south Indian languages. Her on-stage performances garner ear-shattering applause. And when it's time for the Indian version of the Oscars, she's the "go-to" girl.
Lucky for us, Sowmya Raoh shares the high and low notes of her incredible musical journey.
You are popular singer down south and of course in Bollywood as well. How would you sum up your journey?
The journey has had its ups and downs. It's never easy to uproot yourself from your hometown, come to a big, bad faraway city like Mumbai with just 15,000 INR ($245) in your pocket, no contacts, and start afresh—especially for someone like me who was, and still is, asocial and bad at networking. But it has been an interesting journey so far.
You have a hectic life with a playback session on one day, a live performance for an awards function another day and perhaps rehearsing for a music video another. What is a typical day in your life like? Do you have a mantra to balance all this and still be at the top of your game?
There are phases of back-to-back work. But most of the time, I manage to have time on hand for myself. I enjoy being by myself, doing things I like or doing nothing at all. I would rather do less work than do work that I'm not enjoying. And I'm blessed to be able to do that.
My mantra in life is: "Nothing lasts forever. So live one day at a time. Life is so unpredictable. Who knows what may happen tomorrow?" That's why I don't even have a bucket list.
In an industry where new talent and newer faces are always being sought out, how did you manage to build and maintain your personal brand?
I am not being modest when I say this, but I don't think I am a brand. I am just a singer who does her job to the best of her ability. Music is an inseparable part of my life, irrespective of whether it remains my career or not. I do listen to other singers and whole-heartedly appreciate the good ones. But I've always maintained that I am in competition with no one. It's just my life, my journey, my experiences. To each, his own. I have learned to deal with the good and the bad experiences quite stoically, actually. So I'm fine.
How do you keep yourself updated on your skills, your looks, the latest musical equipment? What do you read or watch to stay on top?
I listen to different kinds of music. I am a bit of a do-it-yourself kind of a person, so I do tinker around on the computer, creating music and stuff. It gives an outlet for my creativity. But no, I am not a gadget freak that way. I don't splurge on equipment like music producers. My voice is my equipment, and I just need to keep that in shape.
With late night shoots and rehearsals paired with the glamorous nature of singing, how do you stay safe and secure? Is there is a small emergency kit that you often carry in a big, bad city like Mumbai?
Knock on wood, but I haven't had any bad experience of that sort in my city.  Of course, one must be careful, since there are bad elements in every place.  But overall, it's quite normal to see women traveling alone in rickshaws and taxis in Mumbai late at night. I myself feel quite safe to drive alone during late hours. The one thing to follow always, trust your instinct.
You won your Filmfare Award almost after 20 years in the music business. How do you keep yourself calm, composed and positive about your work and life?
I just follow the simple rule from our scriptures: "Do your work sincerely and don't worry about what fruits it will bring you." That helps me to be happy and contented with what I have in my life and career, without envy, without frustration, and without desperation.