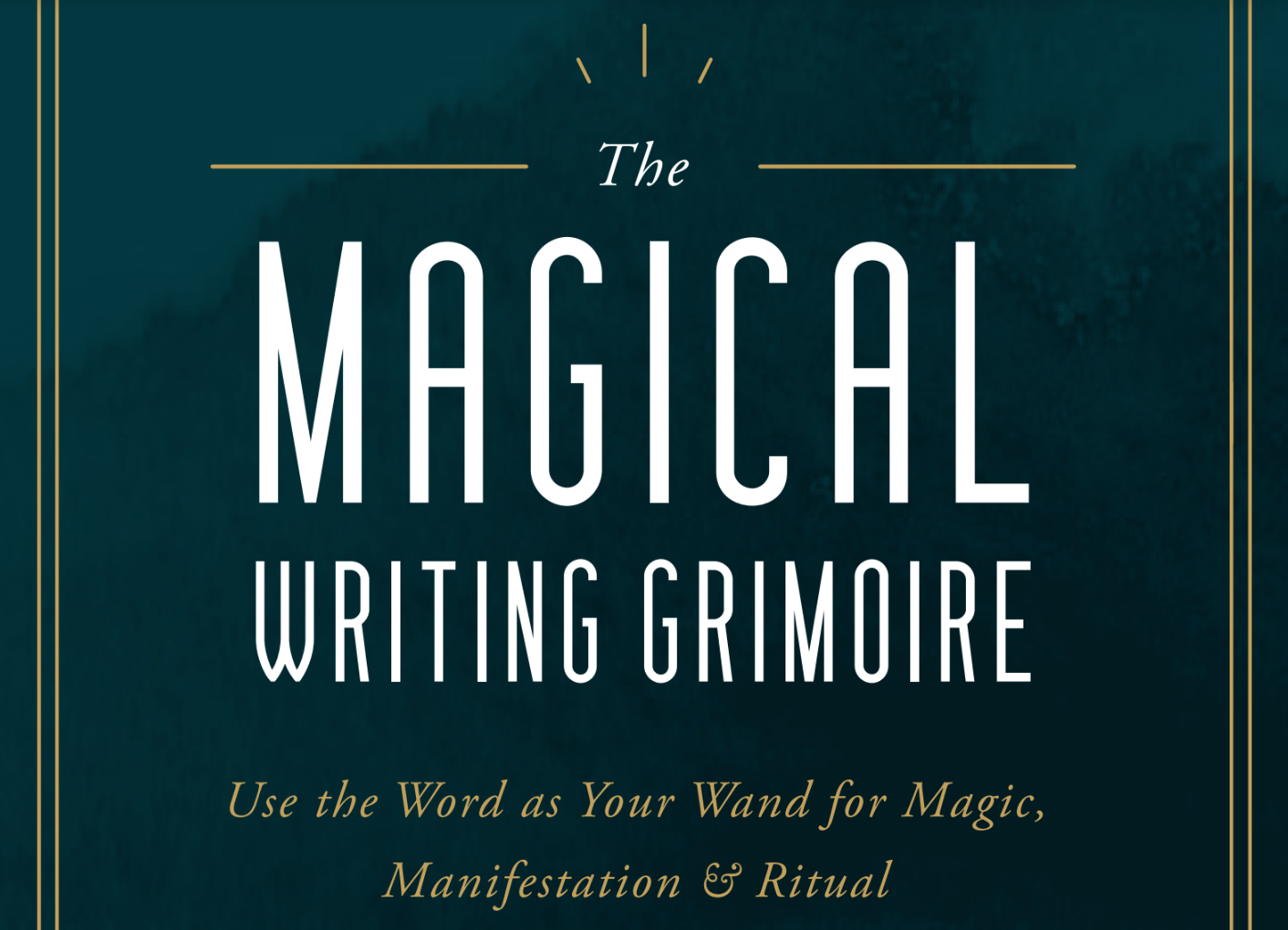 The Magical Grimoire by Lisa Marie Basile
Ravishly presents an exclusive look at the cover of Lisa Marie Basile's THE MAGICAL WRITING GRIMOIRE: Use the Word as Your Wand for Magic, Manifestation & Ritual which you can preorder today and will hit shelves everywhere in April 2020. Read on for a brief excerpt from the book.
---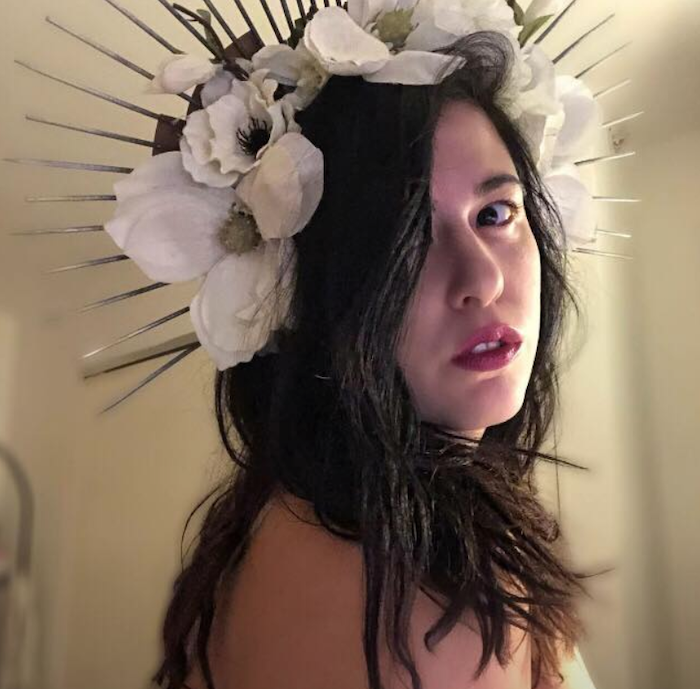 Lisa Marie Basile is a poet, essayist and editor living in New York City. She's the founding editor of Luna Luna Magazine, an editor at Ingram's Little Infinite, and co-host for the podcast, AstroLushes, which intersects astrology, literature, wellness, and culture.
She regularly creates dialogue and writes about intentionality and ritual, creativity, poetry, foster care, addiction, family trauma, and chronic illness—particularly Ankylosing Spondylitis, a disease with which she lives.
Her essays and other work can be found in The New York Times, Chakrubs, Catapult, Narratively, Sabat Magazine, Refinery 29, Healthline, Entropy, Bust, Bustle, The Establishment, Hello Giggles, Ravishly, Cosmopolitan, and more. 
She is the author of LIGHT MAGIC FOR DARK TIMES (Quarto Publishing/Fair Winds Press), a collection of practices and rituals for intentional and magical living, as well as a poetry collection, NYMPHOLEPSY (co-authored by Alyssa Morhardt-Goldstein). It was a finalist in the 2017 Tarpaulin Sky Book Awards and will be included in Best American Experimental Writing 2020. Her work is also included in Seal Press' 2019 Burn It Down anthology. Her other books of poetry can be found here.

Her second book of nonfiction, THE MAGICAL WRITING GRIMOIRE, will be published by Quarto/Fair Winds Press in April 2020. It explores the use of writing as ritual and catharsis.
---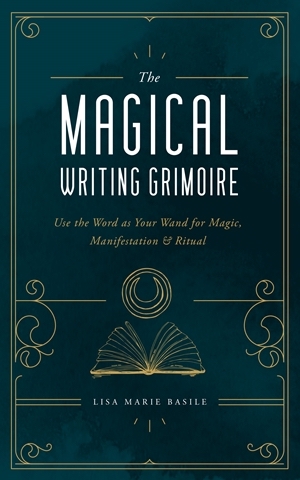 THE MAGICAL WRITING GRIMOIRE — Excerpt from The Introduction
Do you feel a glorious, ineffable magic under the surface in your life? It's those things you can feel and intuit and dream—but cannot see or touch. Perhaps your hopes actualize in odd ways or your gut feelings are always right? Perhaps your dreams are somewhat prophetic?
Or maybe you're already making magic in your own real an raw way. Do you feel connected to air and stone, the sea and moonlight? Do you balk at the idea of chronic positivity and instead seek a magic of shadow and transformation? Do you connect with archetypes as inspiration? Do you connect with eclectic, intuitive, accessible magic—magic of your own making?
Do you find yourself turning to books for comfort and breathing in the magic of old bookshops? Do you write poetry of magic and the body and nature? Do you keep a journal or grimoire—or perhaps want to start? Maybe you want to write your own spells or use prompts to kickstart self-exploration?
Perhaps you also come from a world, situation, or lineage of trauma or grief and you are looking for a way to both embrace and reconcile that pain. Or maybe you are seeking a tool or prompt for creating a more magical, intuitive, and intentional life—to heal, to celebrate your creativity, to honor your diversity, to resist, or to build empathy.
Or, maybe you just want a self-care tool that can be there through every tide.
If so, your writing — every word, every pen stroke, every key pushed — can be your lighthouse—whether you are a poet or diary-keeper or someone who loathes the sight of their own handwriting.
The Magical Writing Grimoire is not a book of judgement, rules, or traditional approaches to magic; rather, this is a guide written from one heart to another in an attempt to spread healing and autonomy. 
Between these pages you'll find the crossroads of a magic born of poetics, self-exploration, archetypes, shadow work, nature, and everyday ritual. Here, the sacred and mundane collapse into one on the page. This is a magic for everyone.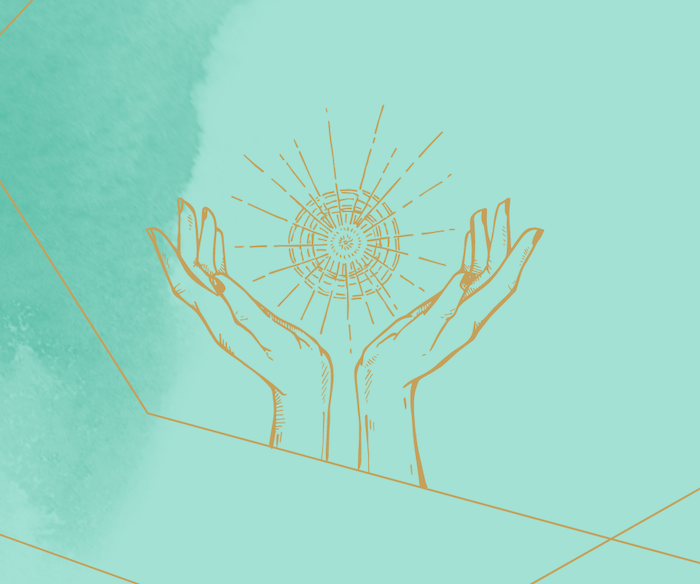 You can preorder THE MAGICAL WRITING GRIMOIRE today, in the U.S. and internationally. 
---
Related: