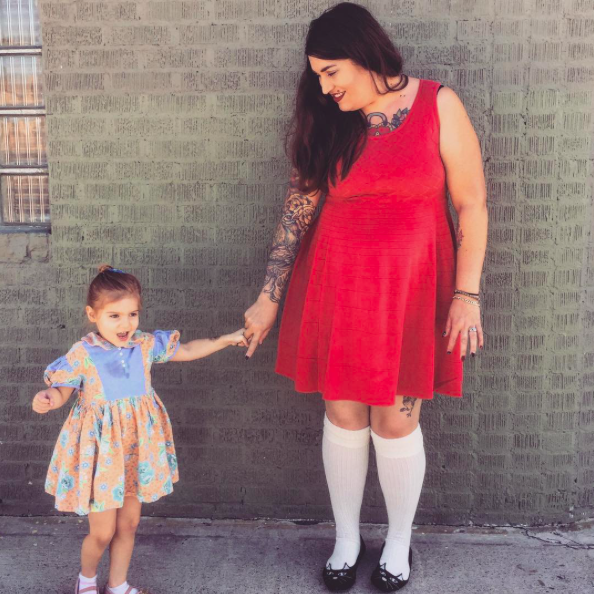 Instagram/ chubbydustbunny
Mother's Day is just around the corner! This Fatshion Friday, we salute the incredible moms out there. From in utero to adopted to blended families and even adult children loving their parents, we support mothers from all walks of life. 
It's incredibly easy to fall into fashion slumps. No matter how body-positive you can be toward other bodies, seeing your own body change in drastic ways can be hard to process (even if intellectually you find it to be beautiful). From the hormones to suddenly being thrust into a place where you are wholly responsible for the safety and happiness of a brand new human, it's hard to navigate your own needs and wants. 
A major component of being a strong new mother is finding one's voice and identity, separate from motherhood. A $300 hairstyle goes out the window in exchange for a ponytail or bun. A tube of Chanel lipstick becomes a stick of Burt's Bees. That leather pencil skirt becomes a pair of yoga pants. And those heels? Byyyyyyeeeee. It's hard to find a place that includes comfort and flexibility while still being chic. 
Need a bit of inspiration? Check out these amazingly stylish moms and their little ones. 
1. Melinda Alexander, Mumu Mansion
Impeccably dressed Melinda Alexander of Mumu Mansion is seriously mom style goals. Check out her gorgeous Instagram.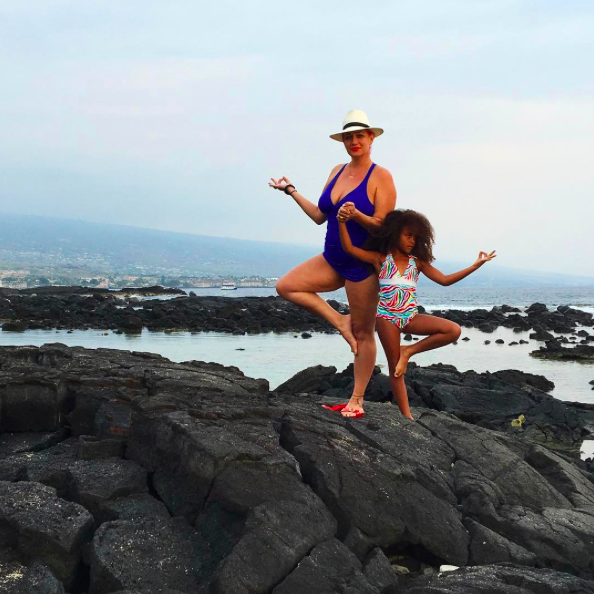 2. Amelia Hart, Hair Stylist
The ever colorful and stylish Amelia Hart seems to always have the coolest colored hair.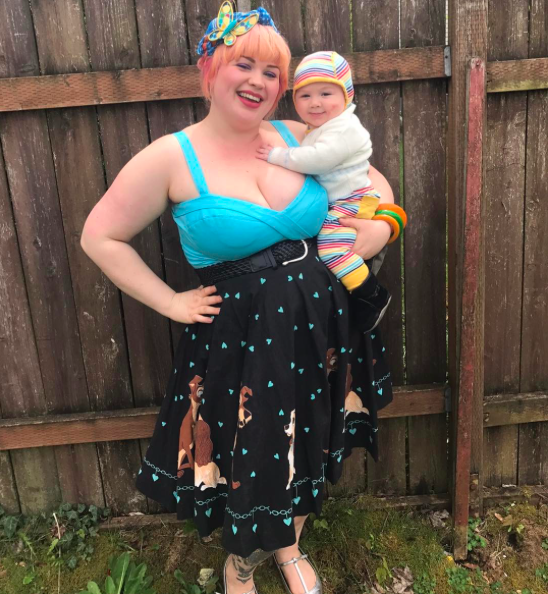 3. Nicole Bette
Nicole shows off her gorgeous bohemian style and baby bump while celebrating the super boom in the Antelope Valley Poppy Reserve.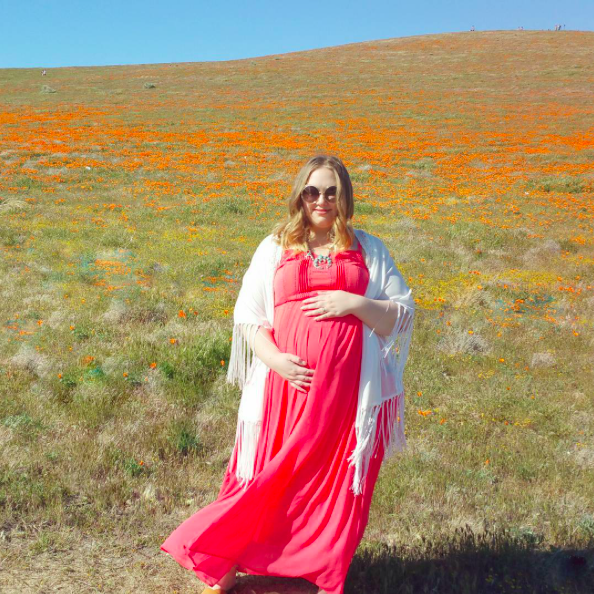 4. Kierra Tanner, Life Plus Style.
Life Plus Style blogger Kiki Tanner poses with her beautiful family.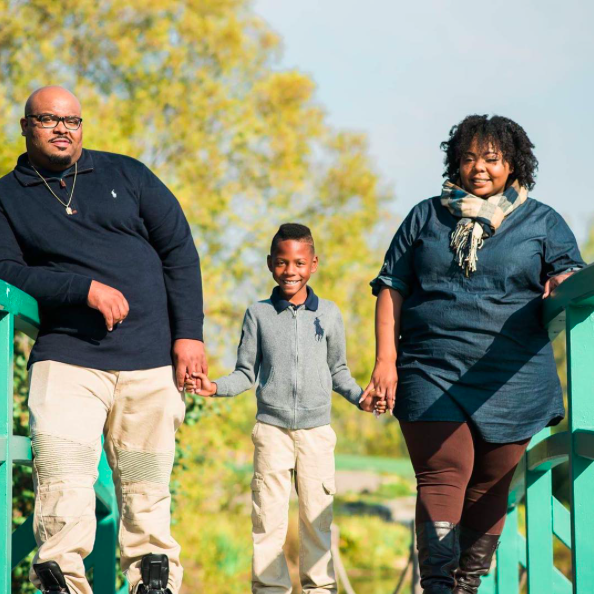 5. Exposed Moxie, Photographer
This beautiful breastfeeding image features killer style and a tender interaction between mother and child.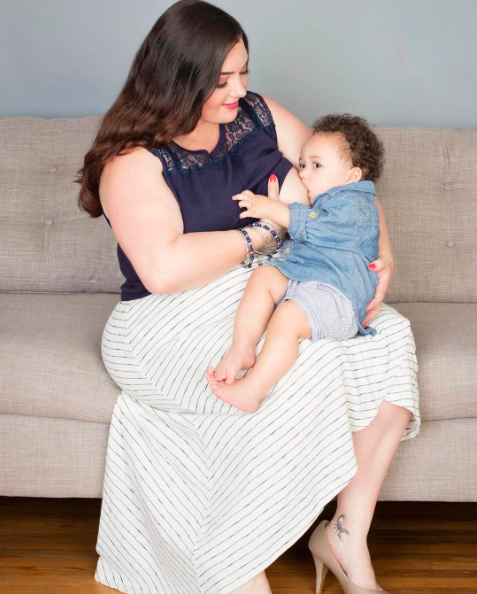 6. Courtney Mina, Plus-Size Model
Canadian writer and plus-size model Courtney Mina poses with her beautiful baby bump.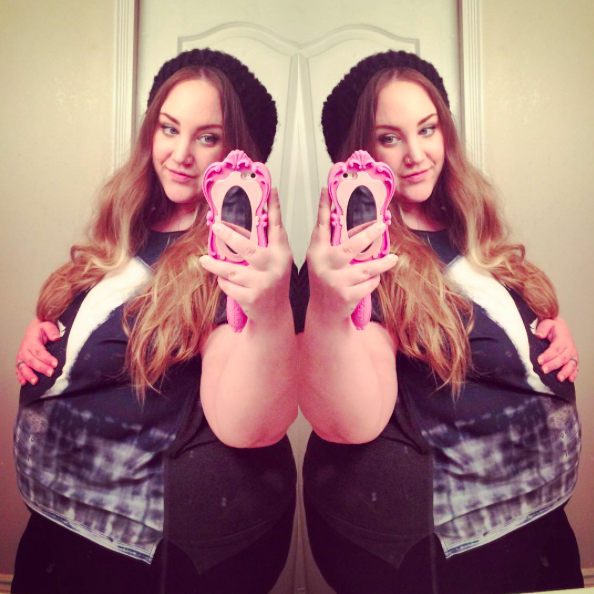 7. Briana Hernandez, Mama Fierce
Writer and fashionista Briana shares a moment with her adorable little boy.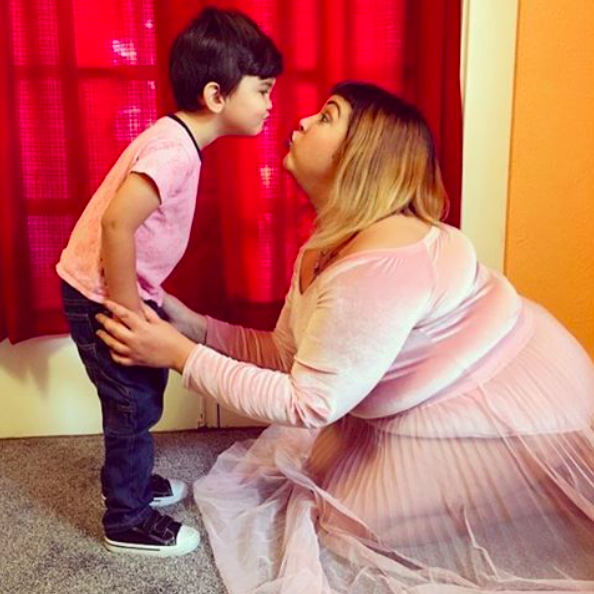 8. Alysse Dalessandro, Ready To Stare
Alysse Dalessandro and her mother are proof that mother-daughter fashion moments are a lifetime of fun.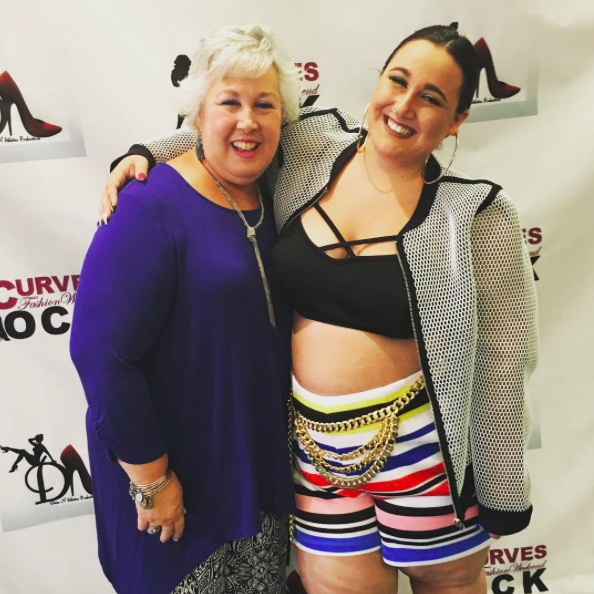 9. Rochelle Johnson, I Am Beauti Curve
Does it get any cuter than this? Props to Rochelle for being able to keep a white and blush outfit clean with a baby!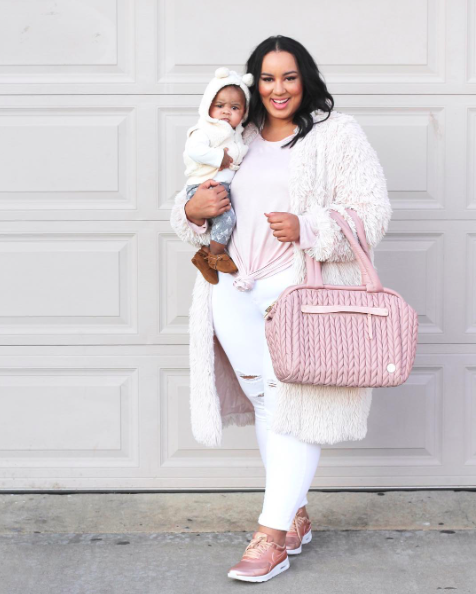 10. Yanika Nicholas, Confidence Is You
Canadian author and blogger Yanika Nicholas shows off her beautiful baby bump in a show-stopping sapphire dress.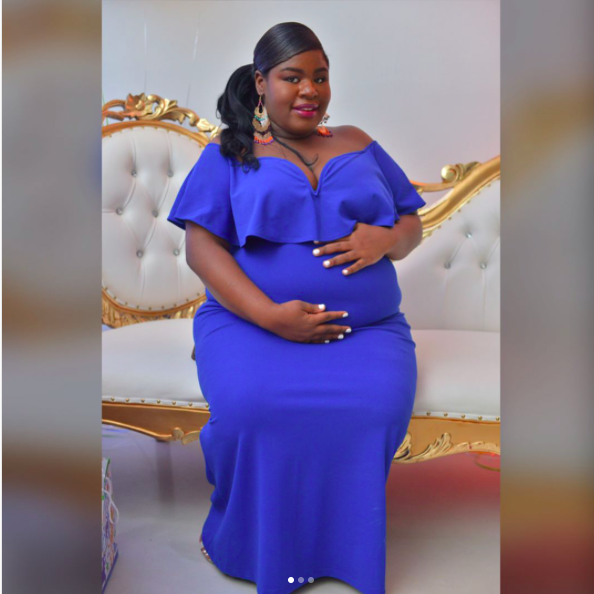 11. Michelle, Glammom
Michelle has not one but three kids! Keeping it super comfy and casual with this denim and tank top look.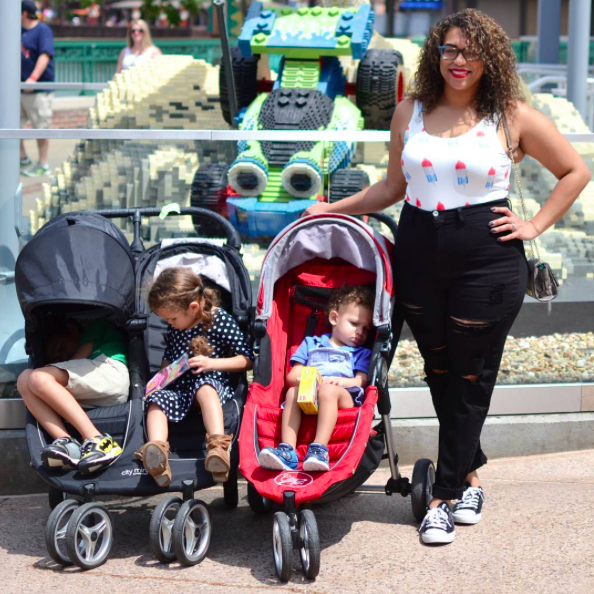 12. Jacqueline Whitmore, Owner Of Copperhive Vintage
As the owner of a vintage business, Jackie's always got the best clothes! The same goes for her adorable little girl, too.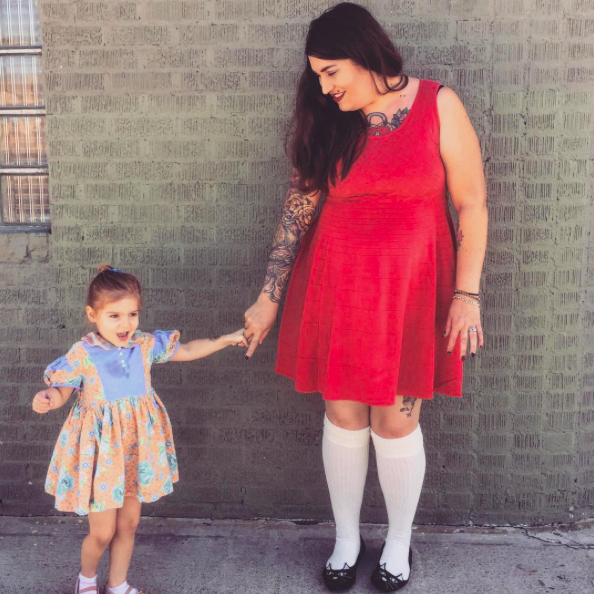 13. Nik Of Nikstar 
Nik shows off her super chic maxi — perfect for pregnancy or any other phase in life.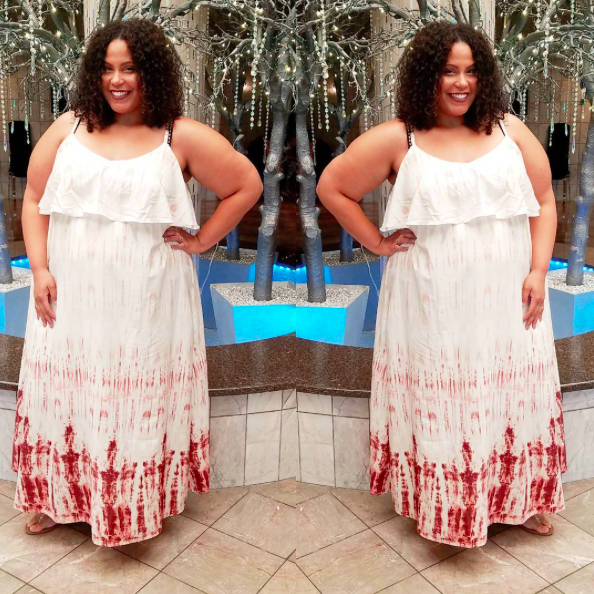 14. Jane Janeczko, Sweet Jane
Jane shows off her baby bump in a beautiful botanical garden.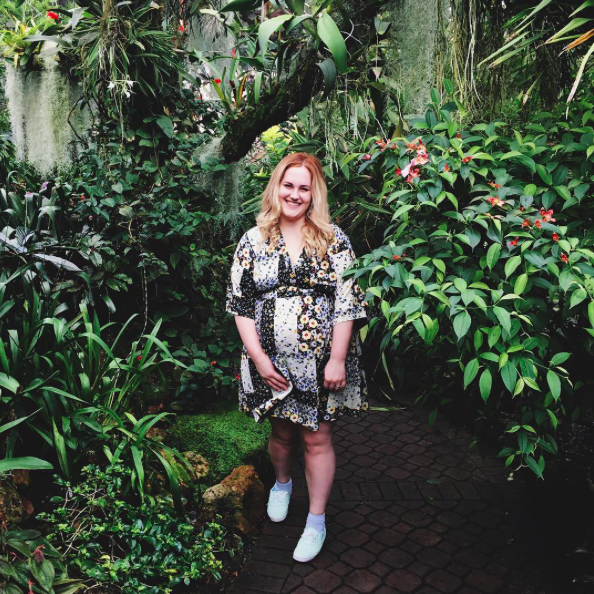 15. Lisa Ziegenfuss von Kannenberg
Floridian mom Lisa wears a comfy jersey dress by Whiskeydog Printshop as she snuggles her little boy, Werner.
SaveSave