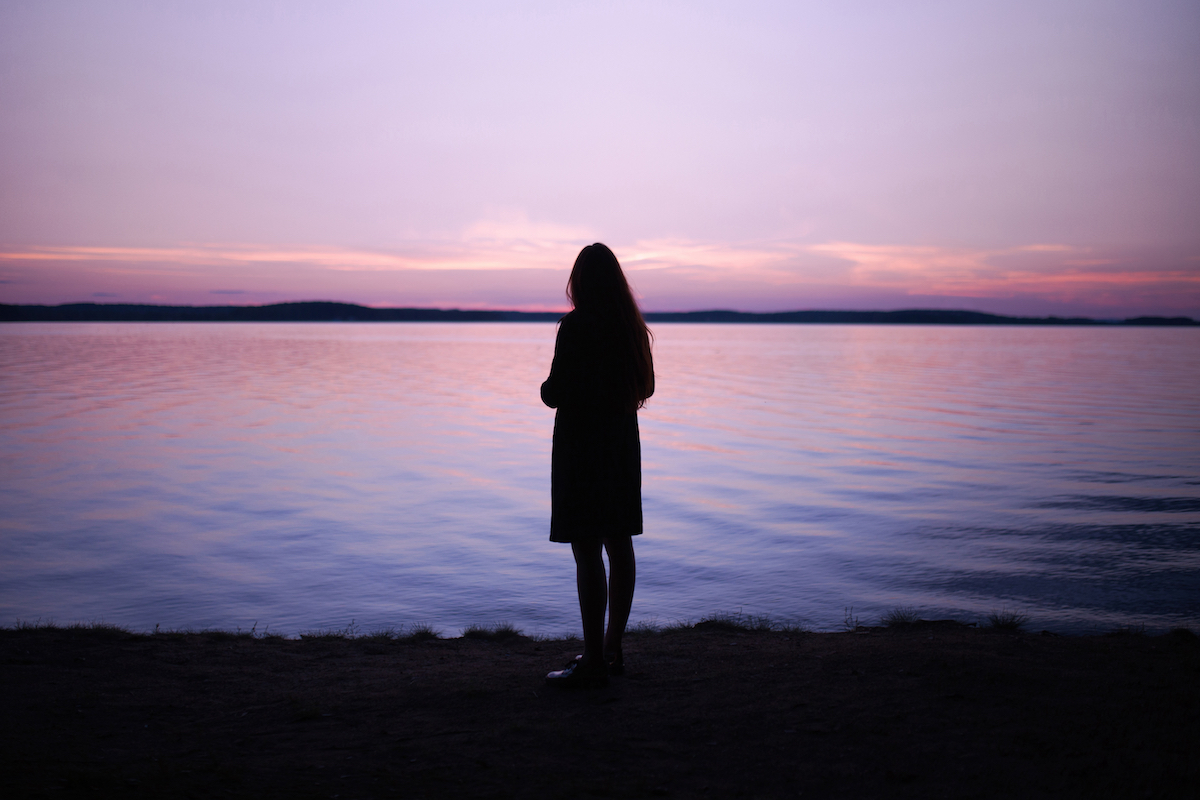 Photo by Dmitry Schemelev on Unsplash
As a mother of a teenaged son who enjoys hanging out with friends, I sometimes find myself out of the blue, flashbacking to an emotional scene in Kathleen Pooler's long-awaited memoir Just the Way He Walked: A Mother's Story of Hope and Healing. It's late at night, and she's fraught with worry. Alcohol has now taken over his body, his brain, and the family. Another night of fearing for his life. Another night of endless praying. Together, can they get through this dark period?
About the book:  
Twenty years in the making, Just the Way He Walked, an alcohol recovery memoir chronicles the journeys of two addicts — her son and her own as an enabler. She begins believing that her intentions are good and that her money, love, and support will set him free from his addiction. 
The thought of her son hurting himself is just too painful to endure. Ultimately she learns that as long as she continues to support him, he will continue to live in his addiction.
Kathleen doesn't hold anything back from describing alcoholic enabler symptoms. Her way of coping with her alcoholic son is to try and minimize the damage. She doesn't realize that by enabling alcoholic behavior, he will be less motivated to seek help and support. She doesn't realize that her enabling behavior will actually deepen his alcohol addiction while continuing down the path of a destructive lifestyle. 
For more on the book and updates, check out Kathleen's blog, Memoir Writer's Journey.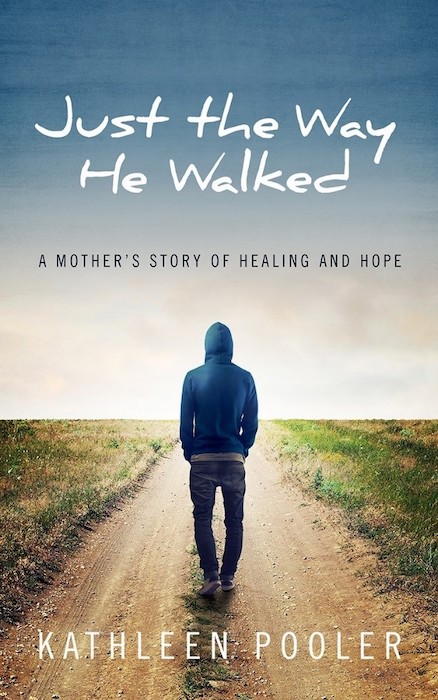 At what point did you recognize the need to break the cycle of enabling? 
For a long time, I was so swept up in the panic and grief of dealing with my son's drinking that I was not aware I was enabling him. I thought my love and concern would be enough to change his ways. It wasn't until I was diagnosed with life-threatening cancer that I had to let go of my obsession with his addiction and begin taking care of myself. That was seven years after I saw him drunk for the first time. During this time, I also attended family programs associated with his rehab admissions, Alanon, and counseling to try to understand my role. What I was doing was not working. My awareness of my enabling behaviors was revealed to me slowly over time.
Other than money and love, are there other signs of enabling an alcoholic?
Perhaps the biggest sign of enabling behaviors was when his drinking escalated, and my interventions proved futile. I cried, I begged, I made excuses for him. I was in denial about the extent of his problem, equating it with a teenaged phase he would outgrow. I didn't make him accountable, though I tried to set limits and consequences. Nothing worked. I needed to reach out to a supportive community such as Alanon, but I tended to isolate myself. I felt guilt and shame and continued to be in denial about the extent of his problem. This was not helpful to either one of us.
When did you recognize that Brian needed to fight his own battles and suffer consequences for his actions? 
A turning point for me was when I was diagnosed with a life-threatening illness and was unable to "help" him. I relied on my faith to get me through as I was physically and mentally vulnerable. I also had a partner who was able to be more objective and reinforced Brian's capabilities and resourcefulness. I balked at his intervention though I knew he was right. Brian needed to suffer the consequences for his behaviors and feel empowered himself to find his way to recovery. He was an adult and needed to make his own choices. I visualized Brian as a strong, caring adult who could and would find his way. 
A turning point occurred in 2003, fourteen years after I saw him drunk for the first time. He drove from Connecticut, spent the day with his using friends then stopped at our house at 2:00 a.m. looking for a place to stay. It was an agonizing moment when I realized I couldn't let him stay. I had to let him leave. It was my only choice and his only chance. I am convinced that this saved his life. It got bad before it got better, but nine years later, he did find his way to sobriety 
How hard was it for you to let go both as an enabler and also give voice to these scenes as a memoirist? 
It was very hard to revisit those painful times when I felt so vulnerable, filled with guilt and shame that somehow I caused his problems. It was a long, rocky journey, but I slowly became aware of my need to break free, to let go of my obsession. I needed to stay out of his way and work on myself. It felt empowering.
You mention that your book contains "the message of resilience and faith in the face of insurmountable odds which serves as a testament to what is possible when one dares to hope." How hard was it for you to hope during those critical moments?
It was very hard because I knew the potential for tragedy was there. When all else failed—counseling, Alanon, journaling—I turned to my faith, often saying the mantra, "My faith is stronger than my fear." I had to trust that things would get better in time for both of us.
Did your enabling behavior only affect Brian or other family members? How did you deal with that?
My daughter Leigh Ann, Brian's older sister, was deeply affected by her brother's behavior and by my need to focus on Brian. She often turned to friends for solace and support. This left me feeling even more guilty about not being available to her. Addiction is a family disease that affects everyone.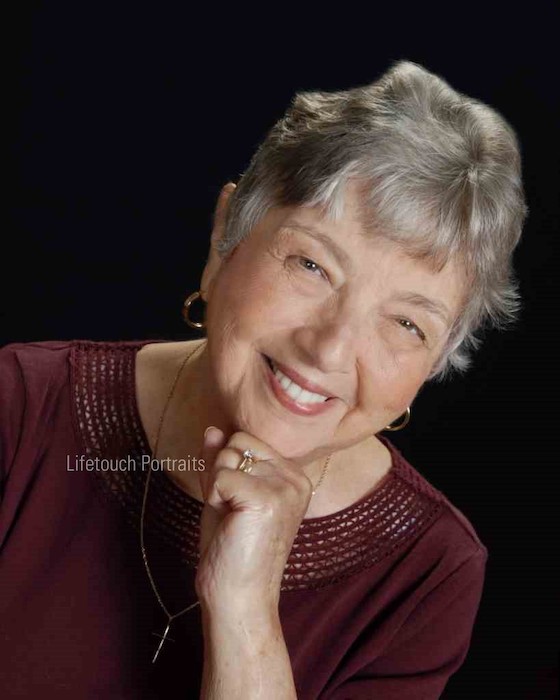 Kathleen Pooler is a retired family nurse practitioner and author of the memoir Ever Faithful to His Lead: My Journey Away From Emotional Abuse, published on July 28, 2014, and a sequel, Just the Way He Walked: A Mother's Story of Healing and Hope. She writes about how she tapped into her faith in God during her biggest obstacles and disappointments to transform and heal from life's greatest challenges. She believes that every little bit of hope matters and that we are all strengthened and enlightened when sharing our stories. 
She lives with her husband Wayne in eastern New York and blogs weekly at Memoir Writer's Journey. She can also be found on Twitter @kathypooler, Facebook, Instagram, and Pinterest.
---
You Might Also Like: