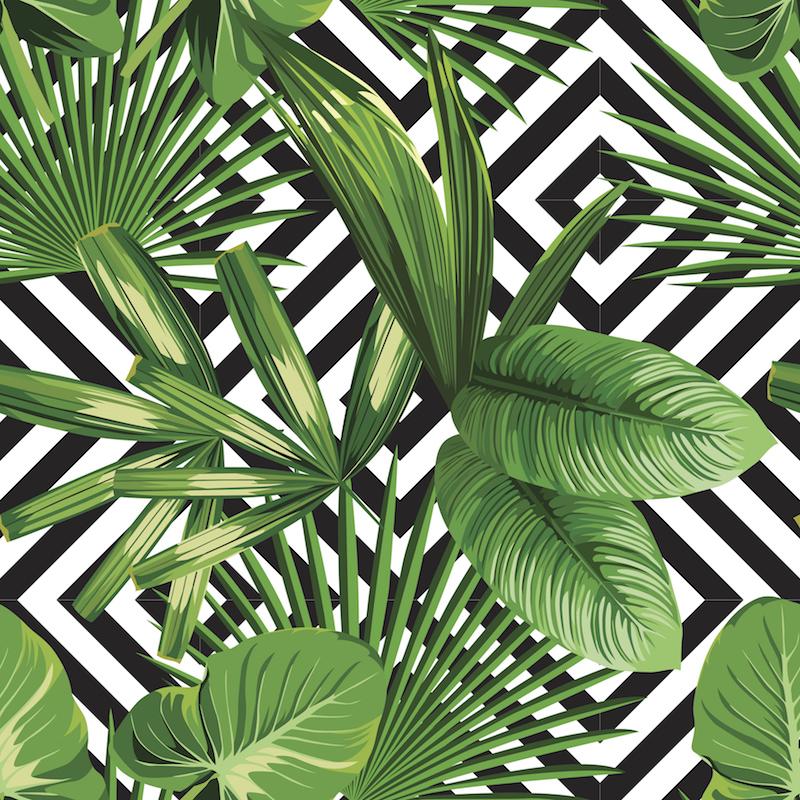 This beautiful print can be found across the gendered clothing sections, creating a quiet subversion that no one expects or really notices.
Often gorgeous and luxe, floral prints have a tendency to find their way into most plus-size women and femme's closets in one way or another. From traditionally "womanly" oversized peony prints in Japanese-inspired florals to the hard-femme aesthetic of the dark floral rose prints that have popped up all over this year, few florals read as being accessible to non-feminine genders — save for the application in a "Hawaiian" shirt or swim trunks here and there.
Some would think that there isn't anything particularly revolutionary about a floral print. That person has not yet encountered floral's gender-neutral sibling, the palm print.
Lush green leaves and palm fronds embolden everything from flowing dresses to simple button-up shirts and swim suits this season. Sometimes the primary foil to bright tropical flowers but always beautiful on their own, these palm prints provide a beautiful alternative to the over-abundance of traditional florals. This beautiful print can be found across the gendered clothing sections, creating a quiet subversion that no one expects or really notices.
A nod to warmer climates, these beautiful botanical prints look great on everyone and can really change the vibe of traditionally-feminine pieces of clothing. If you need something that screams summer, evokes of nature vibes, and is on-trend — look no further than palm prints.
Check out these 12 Plus-Size Babes rocking palm print, floral's androgynous sibling.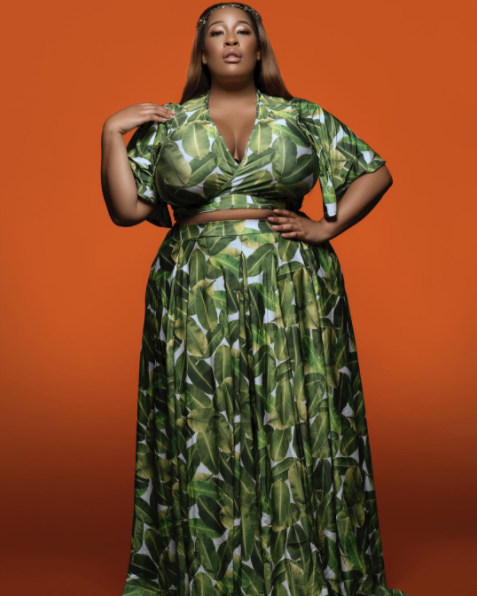 Essie Golden's line for Reb Dolls is absolutely on fire. This palm printed co-ordinating look is absolute perfection!
2. Amber, Style Plus Curves (@stylepluscurves)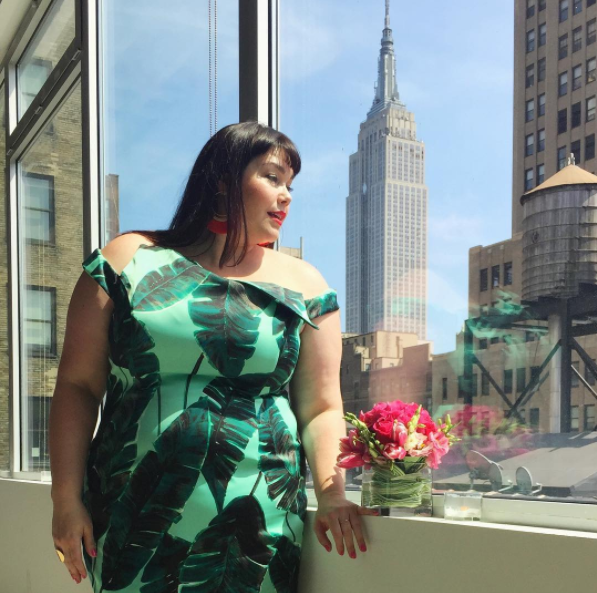 Amber's exquisite dress stands out from the rest with a beautiful vibrant green background for botanical perfection. Pair with vibrant pink, orange, red, or yellow accessories for extra impact.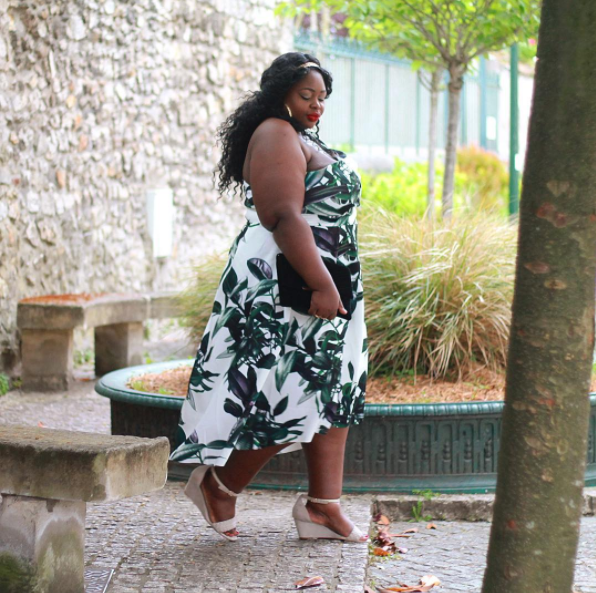 Gaelle channels a tropical goddess in this one-shoulder dress during her vacation.
4. Jessica Hinkle of Proud Mary (@fatfashion)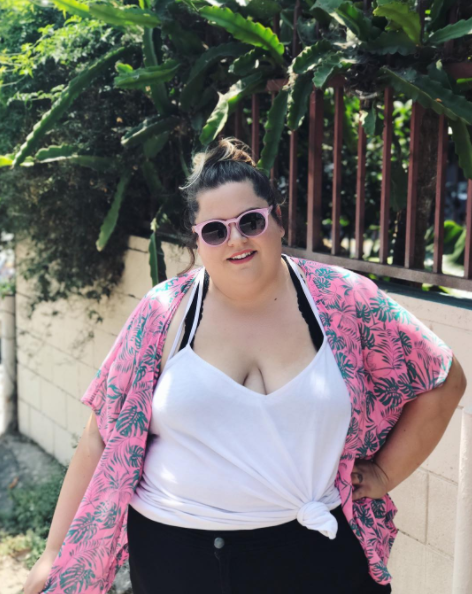 Jessica keeps it super casual with this awesome palm print kimono. Slap it on over a tank, a pair of jeans and add a pair of cool sunglasses for instant cool.
5. Darnel Ghramm (@dghramm)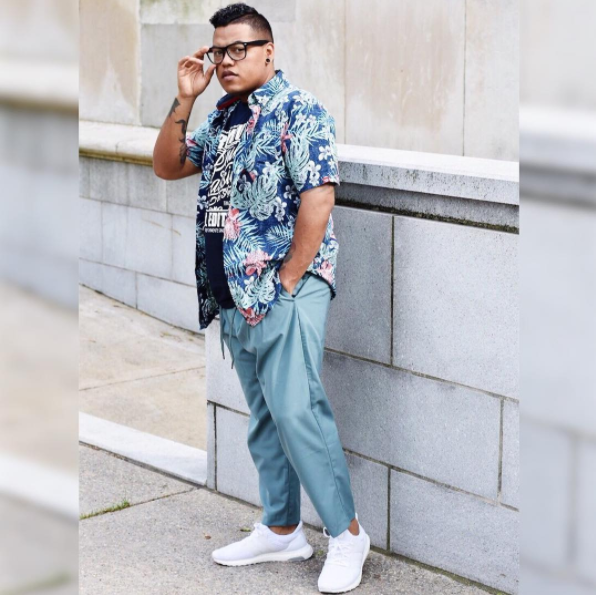 Darnel shows off this great androgynous print in masculine styles. The result is perfect summer style.
6. Nicole Simone of Curves On A Budget (@curvesonabudget13)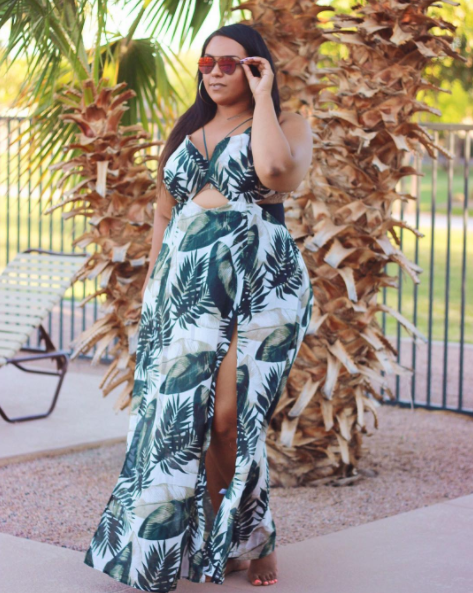 Tummy cutout? Check. Strappy caging? Check. Thigh-high sexy slit? You got it. What's not to utterly love about this gorgeous, flowy summer look from ASOS? Peak summerbae.
7. Melissa of Yours Truly Melly (@yourstrulymelly)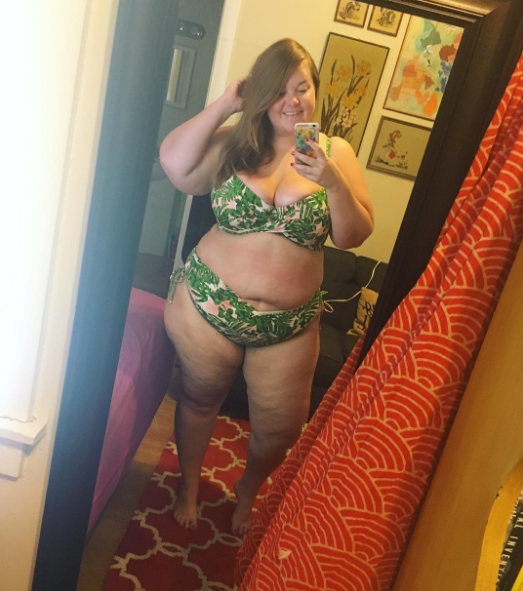 Melissa shows off the cutest palm print bikini.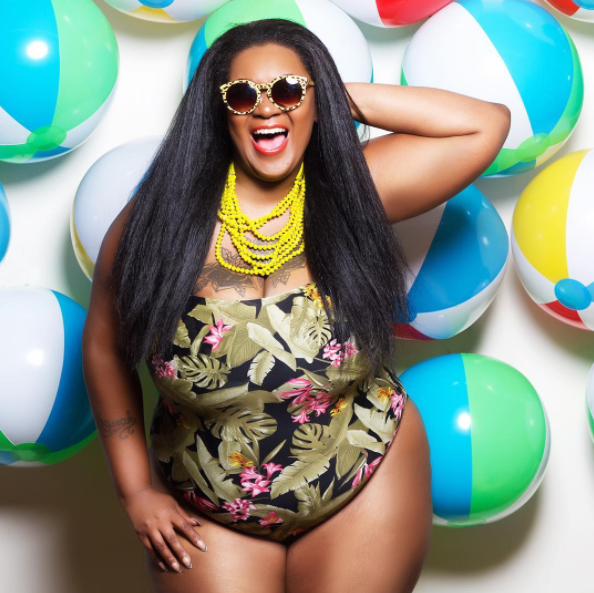 Toni shows off this amazing palm print with tropical flowers as part of a gorgeous one-piece.
9. Andrea of Plus Size Pioneer (@plussizepioneer)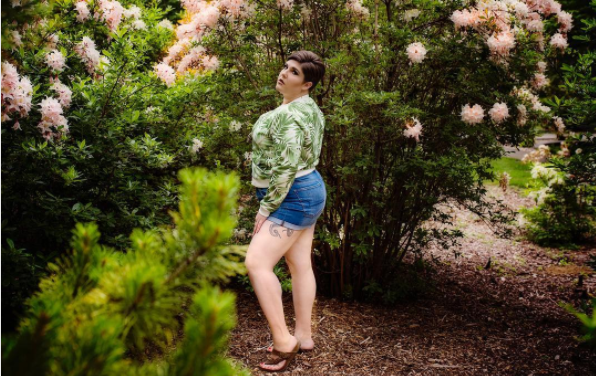 This long-sleeve palm print proves that it's perfect for year-round looks, as Andrea shows us.
10. Maya Moonchild, Fat- and Body-Positive Poet (@maya_moonchild)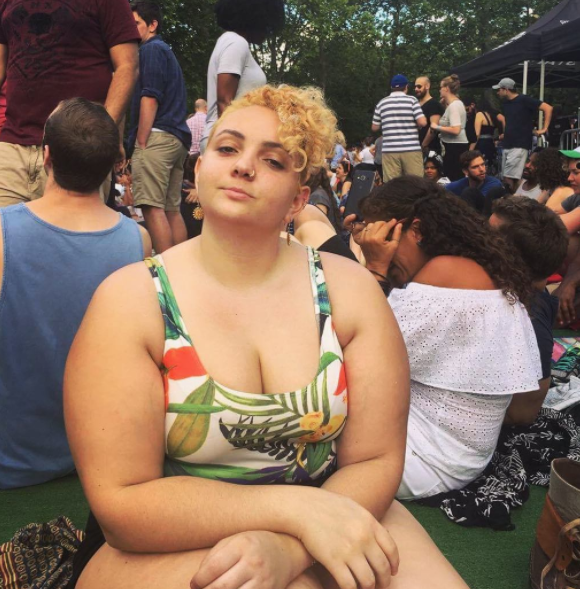 Maya rocks a great palm print bathingsuit proving that you can totally take bathingsuits from the beach to anywhere you want to go stylewise. Don't be afraid to use them year round!
11. Pepper M of Pretty Plus Pep (@prettypluspep)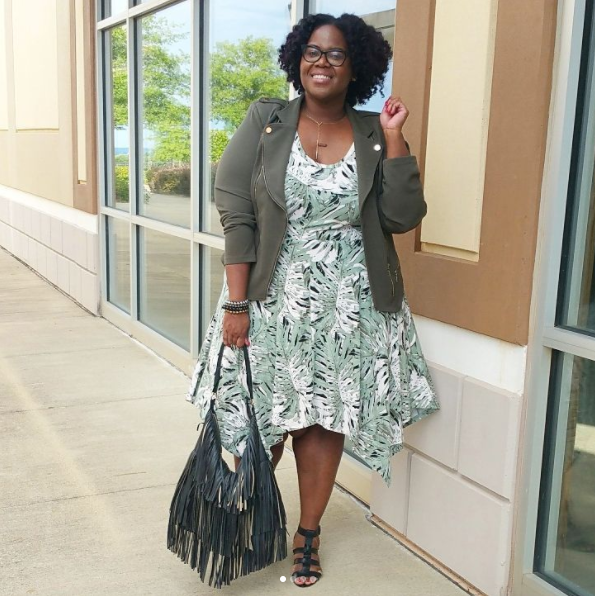 Pepper pairs an olive green moto jacket perfectly with this gorgeous dress and black leather details. The accessories ground the feminine cut of the dress to channel something more fashion-forward and less expected.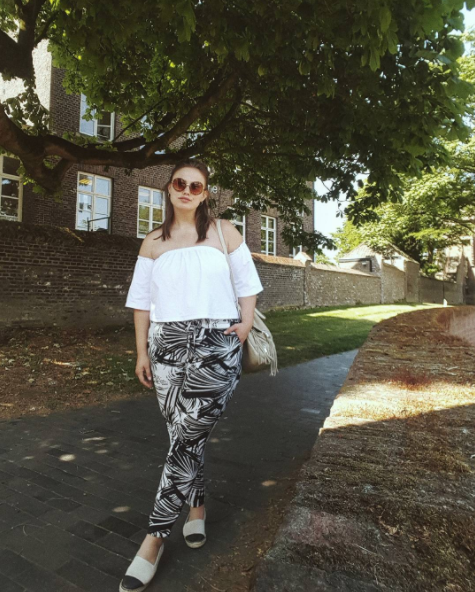 Not every botanical print has to be green. This black and white print is a refreshing take on the trend.
Related: