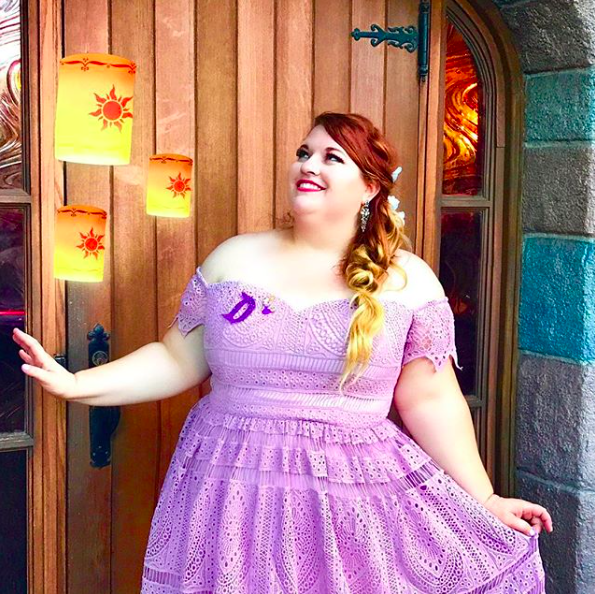 Instagram: @jessbehappy
Whether you prefer California's Disneyland or Florida's Walt Disney World, one thing is sure: people love Disney. Fueled by millennial nostalgia, Disney is a massive industry split between film, television, clothing, toys, food, amusement parks… You name it. The two parks employ about 90,000 people, not counting the supporting staff for hotels and restaurants near the attractions. Why?
Because people eat it up — especially millennials. They want to rep their childhood favorites and submerge themselves in their happiest memories. Who can blame them? A lot of that even extends into fashion choices.
When Disney outlawed adults wearing costumes, people were pissed but got creative. Disneybounding is a result of stringent rules at Disney which do not allow guests over a certain age to wear costumes. Die-hard fans who want to represent their favorite characters came up with a way to dodge the rule creatively by wearing "street clothes" which are reflective of their character of choice. 
The result is a fun reinterpretation of classic characters (and lesser known ones) who have fresh life breathed into them by way of fans' love and creativity. Bigger babes get to finally be the queens, princesses, villains or any other character they loved, and do so in their own bodies. They're creating a whole new kind of representation and doing so on their terms.
Need a bit of levity in your day? Here are 15 Disney Bounders guaranteed to make you smile! 
1. Yvette, the Disneyland Mermaid, portrays Ariel.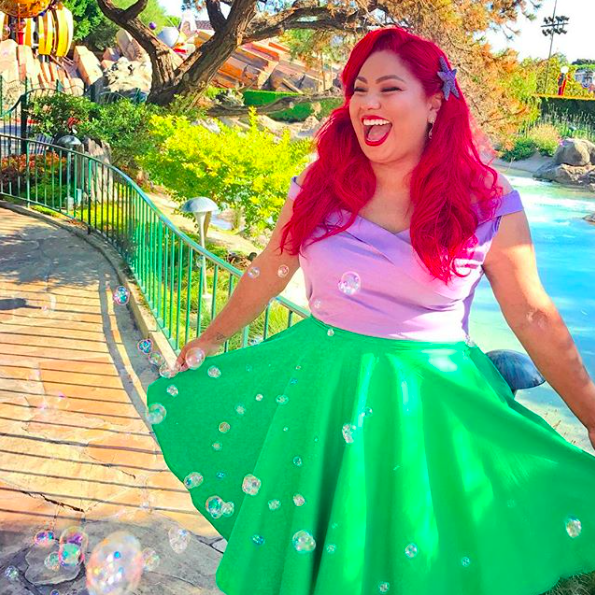 While Yvette cosplays everything, this Ariel look was so classic and true to her namesake that we had to share. Check out her IG for more cute than you can handle.  
2. Kimmy as Bambi.

How perfect is this adorable Bambi look on Disney's Dapper Day? 
3. Samantha Perez as Winnie The Pooh.
 

Winnie the Pooh has never been so cute! Samantha Perez channels some adorable honey-loving bear energy in this super easy to wear outfit. Costumes don't have to be complicated to be perfect!
4. Robin Nixon as Lilo.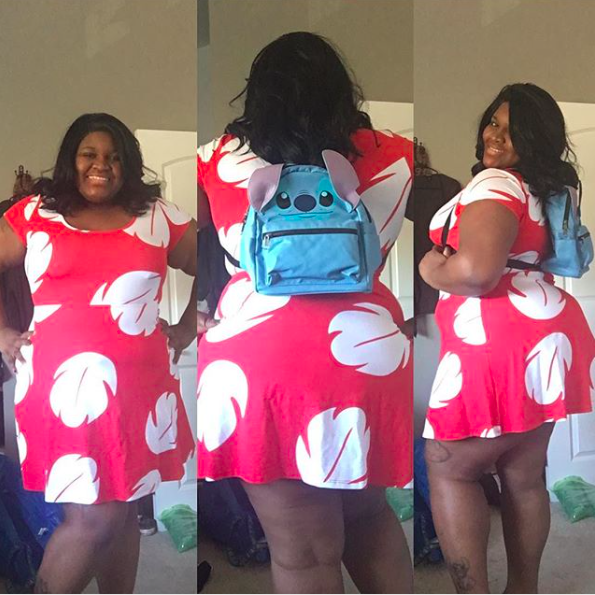 Robin looks perfect in this Lilo dress from Hot Topic. Seriously, how cute and wearable is this skater silhouette? Paired with the Stitch backpack, it's the ideal easy-to-wear costume for Disney, Halloween, or whenever you need something to make you smile.
5. Miria Benotti as Belle.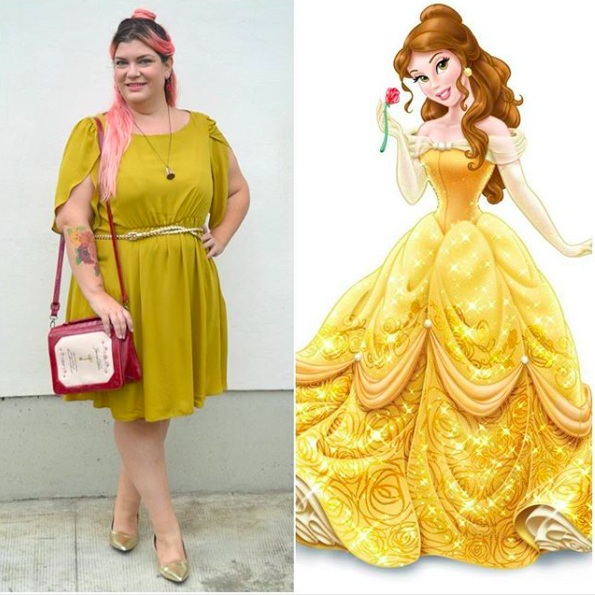 Mira channels a beautiful Belle from Beauty and the Beast in the perfect short mustard-yellow dress. The draping is perfectly evocative of Belle's draping in the actual cartoon, and the book purse is the perfect detail. 
6. Adrienne Rangel as Hades.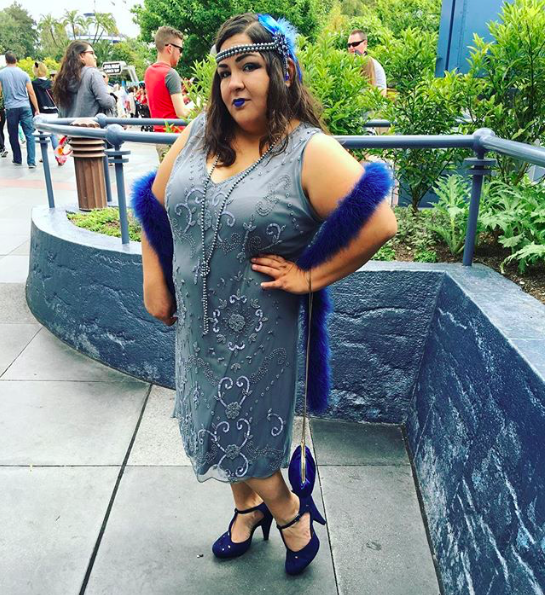 Disney fan Adrienne Rangel cosplays Hades from Hercules, adding a gorgeous "Roaring '20s" spin on the look. 
7.  Heather Traska as Scar from The Lion King.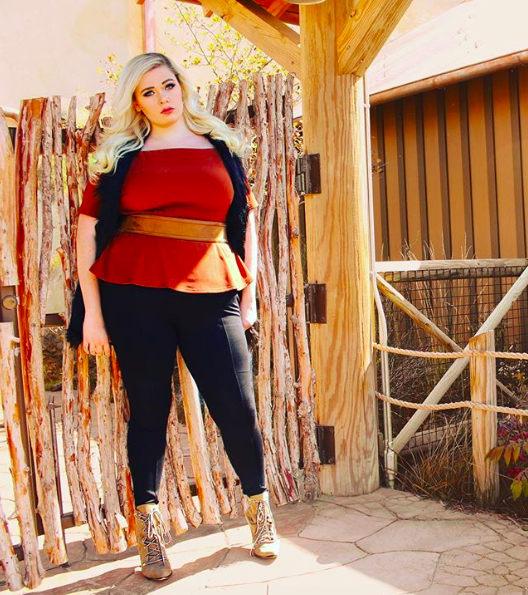 Heather Traska cosplays a super wearable interpretation of Simba's evil uncle, Scar. 
8. Enchanted April as Evie from Descendants.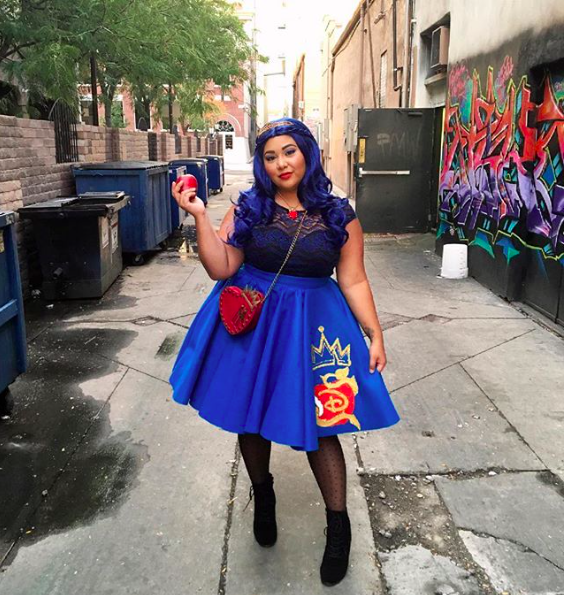 April dresses as Evie, daughter of the evil queen in Disney's Descendants. The royal blue, black, and red pop perfectly and stand out amidst a sea of pastel princesses.
9. Jessie C. Price as Rapunzel from Tangled.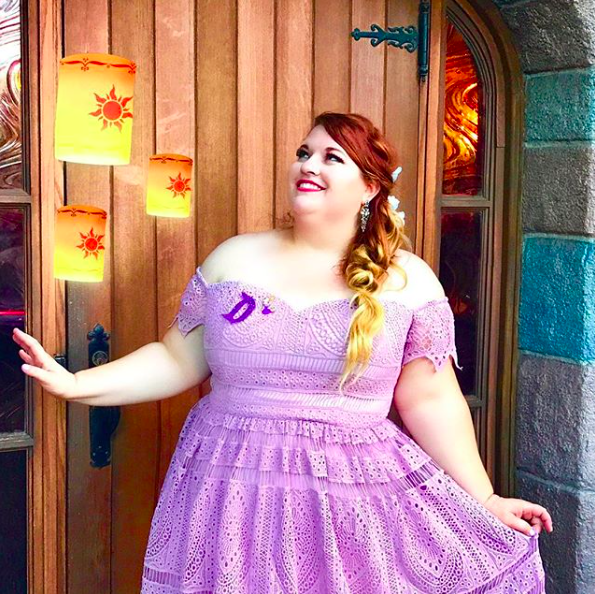 Jessie channels a gorgeous take on Disney's Rapunzel with a long braid and gorgeous lavender dress. 
10. Julia as Cruella de Vil.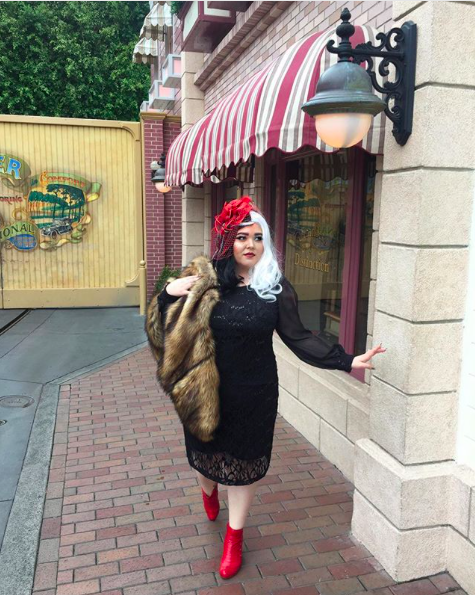 Julia cosplays one of Disney's most venomous villains, Cruella de Vil. While no friend to animals, she does have one of the best lines ever: "We lose more women to marriage than war, famine, and disease."
11. Layla Casteel as Indiana Jones.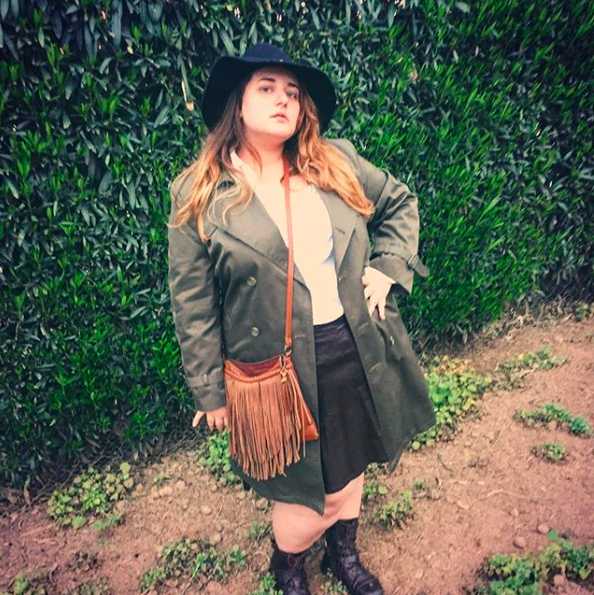 My favorite kind of bounding is that of the lesser worshipped Disney franchises, gender bending, and supporting characters. Since there is a ride at Disney, some folks like to pay homage to one of Harrison Ford's best rolls ever, Indiana Jones. While Indy certainly isn't a "supporting character," he isn't the first that you think of when someone says Disney. 
12. Alayna (and little friend) as Te Fiti and Moana.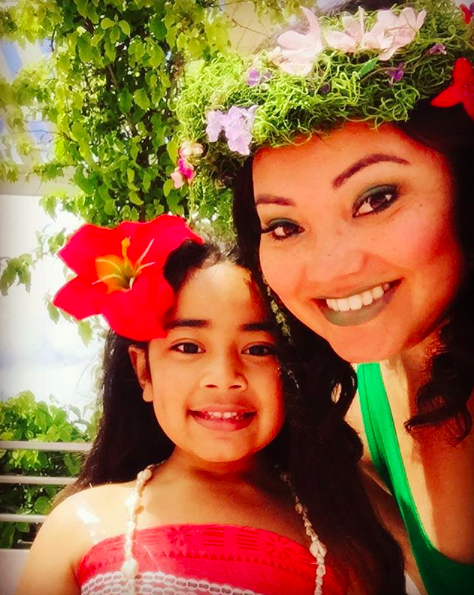 A gorgeous take on Polynesian goddess Te Fiti, Alayna poses with a brave and beautiful little Moana.  
13. Brittany as The Minister of Summer.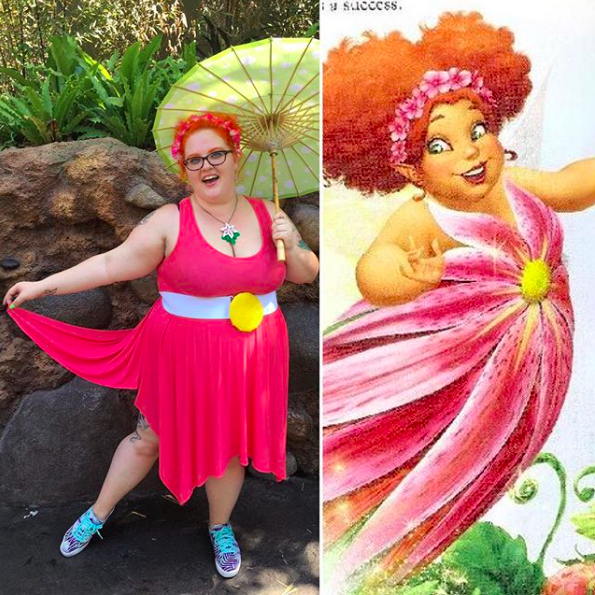 Brittany cosplays the Minister of Summer from the Tinkerbell movie. You can't see it, but even her earrings are beautiful wings.
14. Teresa Marra as Maleficent.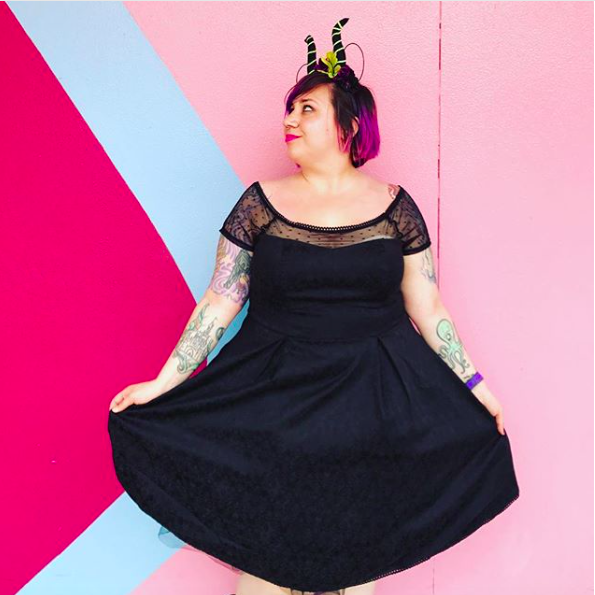 Teresa dresses as Maleficent for an outing to Disney. She's such a diehard Disney fan that she combined it with her love of travel to create a Disney-themed travel agency, It's All About The Mouse Travel. 
15. Rita Bock as R2D2.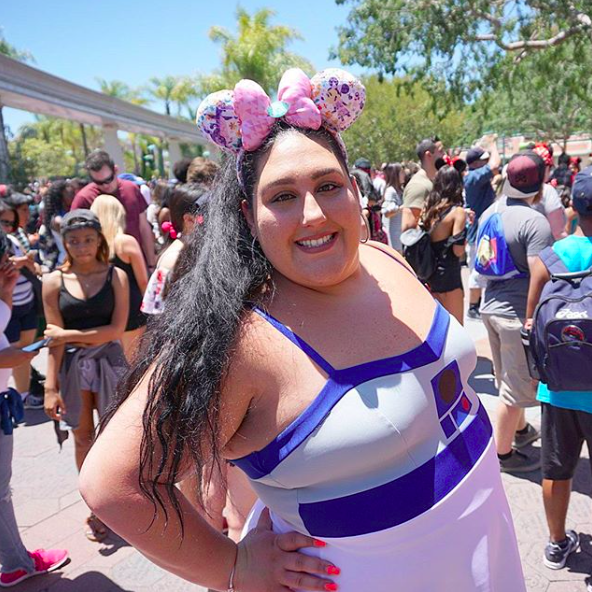 Rita wears a super comfy skater dress decked out to look like R2D2 from Star Wars. 
---
You Might Also Like: 
SaveSave