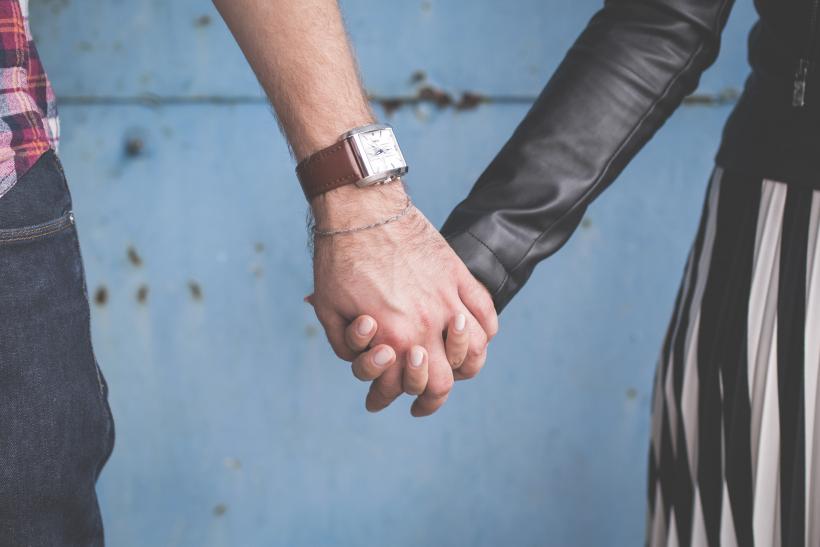 Photo by freestocks.org on Unsplash
Valentine's Day was so much easier when we were all just kids in elementary school, handing out cards we made with crayons and scissors and chocolate-shaped heart candy to every single person in the class. It was the fair way of doing things on the most romantic day of the year when we were all too young to even understand the idea of romance.
But now that we're older, things are way more complicated — especially if you kind of, sort of, just starting dating someone, and your relationship status is undefined. 
Do you expect them to show up with a giant, stuffed teddy bear and a dozen roses, or do you settle for a cryptic Valentine's Day text told through a GIF or an Emoji? Or maybe you're not the kind of person to wait around and see if they are going to make Valentine's Day great, so instead, you have decided to be proactive and get them a gift. A gift that says, "I like spending time with you, but this doesn't mean I'm madly in love with you — yet." A gift that says, "You're cool, but I still haven't figured out if you're cool enough to spend the next 87 years by my side." Even just a gift that says, "Valentine's Day is cheesy, and so am I, so here's a gift we can laugh about together."
If you're going down the gift route, here's a guide so you can pick up the best gift to give the person you're "sort of" dating on Valentine's Day. 
Don't let the name scare you — it's a gift for people who like two things: books and cocktails. The box comes with a book of the month, a cocktail recipe that goes with the theme of the book, cocktail ingredients from a local supplier, and a guide to walk you through the ins and outs of how the reading and drinking experience should go. It's a gift that's interactive (both of you can read the book at the same time) and can be used for a future date night when you come together and serve up the cocktail recipes for each other or your friends. 
If the person you've recently started spending a lot of quality time with likes coffee, give them the gift of coffee from all over the world. Over the course of three months, this will be the gift that keeps on showing up in their mailbox, with coffee sent from different countries along with history and information on that roast. It's a great gift to get that person you're into thinking about you in the morning, as they smile sipping their cup of Joe. 
One of the best ways to kick off a relationship is by planting good roots together. What better way to do that than in the literal sense, with a Valentine's Day gift that gets you to use your green thumb — and communication skills — as you work together to plant Mini-Bonsai trees? It's a great hands-on gift that can be worked on together and enjoyed over a long time.  
If the person you're seeing is always on-the-go, flying for work or taking off on amazing vacations, get them a V-Day gift that will make their travel experience a whole lot less stressful. The Carry-On Cocktail kit lets them be their own bartender mid-flight. They'll be so love-drunk after using this gift, it's likely that you'll be the very person they text when they land. 
New romance feels like an everyday adventure. If you and the person you're falling for are always up for a good time, get them a gift of Serenflipity Adventure Cards that will help guide what you two do together when you see each other. It gets both of you to step outside of your comfort zone, learning new things about each other along the way. 
---
Related: