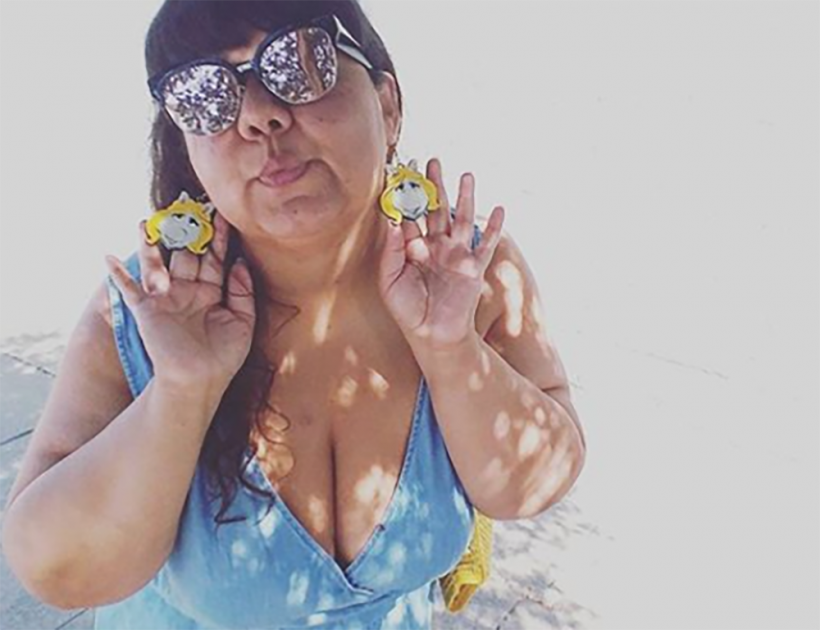 Classic looks are classic for a reason: they are timeless and rarely fall out of style. Blue, for instance, is one of those colors. Regardless of the season, there is usually an appropriate use for some form of the shade and it never looks out of place.
The color of the sky and the sea, blue has come to represent depth and stability. From pastels to azure to navy, blue has been a reliable standby that has made a return to the runway and many of our closets this season. Whether it is in solids, florals, stripes, or even more adventurous patterns, blues have popped up in the form of denim, dresses of all occasions, jumpsuits, and much more.
Don't let us tell you why it's a great choice for your precious remaining sunny summer days — check out these thirteen plus-size babes who are rocking their summertime blues.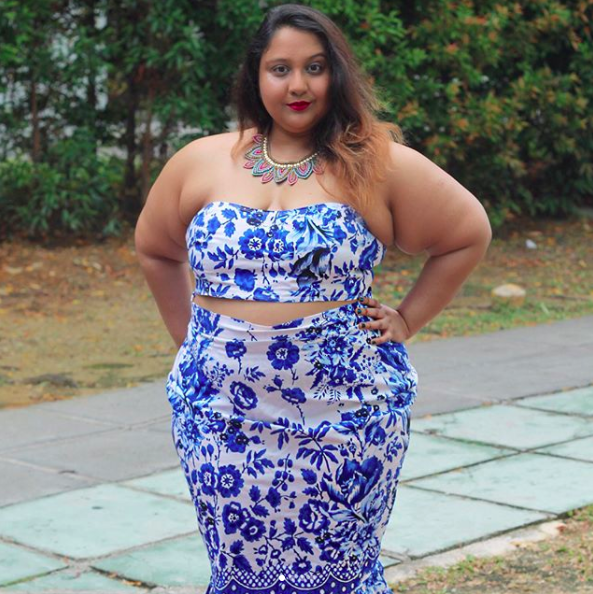 Aarti rocks an amazingly cute and versatile coordinating two piece set from SmartGlamour. The great thing about co-ords? You needn't feel forced to always wear the two pieces together, but when you do, the outfit typically reads more like a dress since it's a perfect match. Break the two pieces up for versatility and use however they work for your wardrobe.
2. Tessenie Mowatt, Karen Ward, and Kaity Wuebolt (@tesseniemowatt, @curvycdn, and @kmw_plus)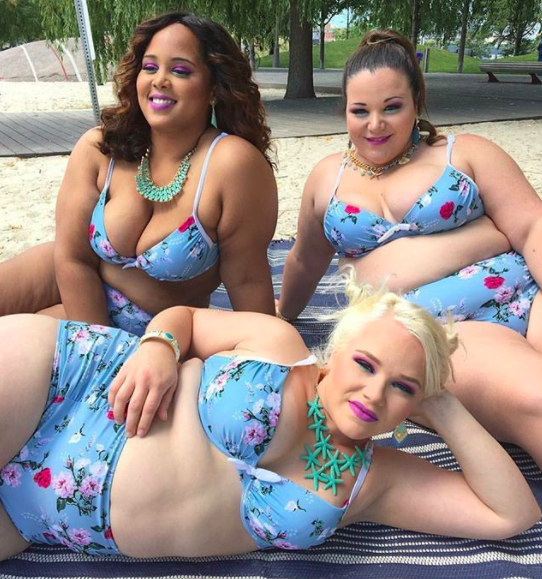 Toronto-based bloggers and fashionistas Tessenie Mowatt, Karen Ward, and Kaity Weston pose in a trio of perfect blue floral bikinis from Ward's shop, Your Big Sister's Closet.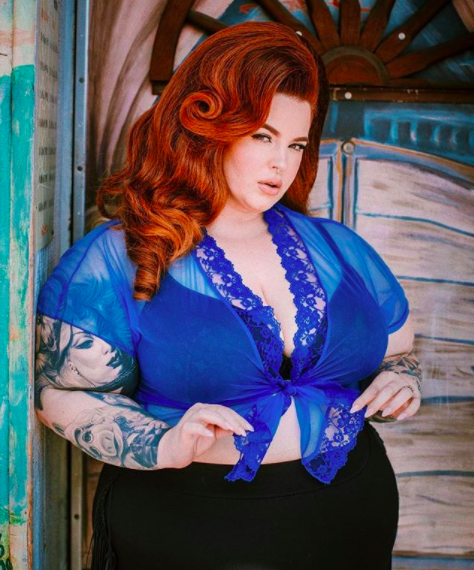 Tess channels some serious Dolly vibes with bigger-than-Texas hair and a gorgeous royal blue top. Big, bold, and beautiful… just like the model herself.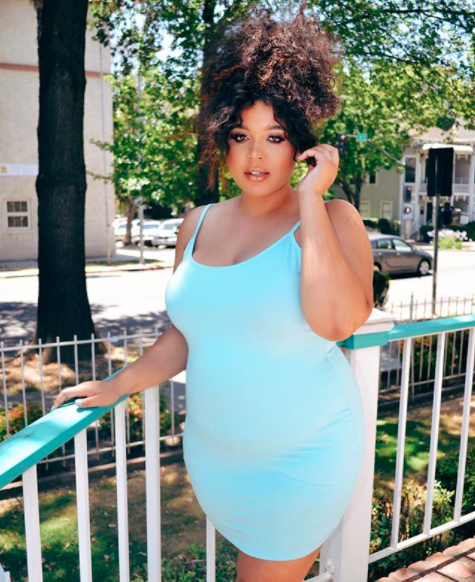 Nkoyo rocks a gorgeous pale aqua body con dress that makes her eyes positively glow. Pair this with a denim jacket when the nights get cooler.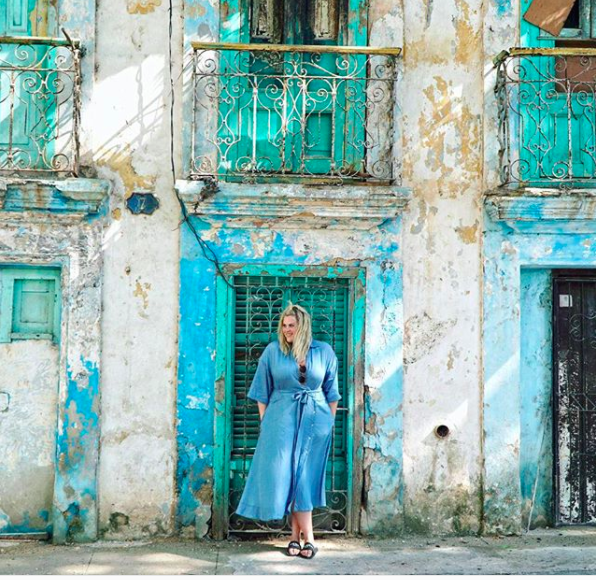 Alex shows off a gorgeous blue chambray look in Havana while visiting during a photo shoot. We can't tell what's more stunning — the setting or Alex!
6. Maui Bigelow of Phat Girl Fresh (@phatgirlfresh)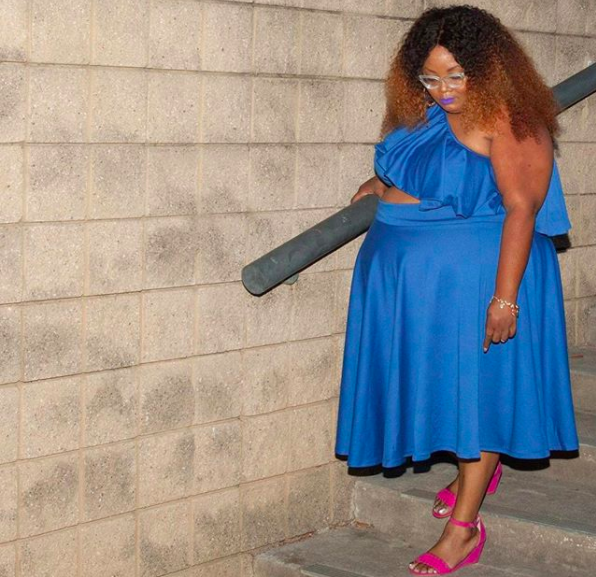 Georgia-based fashionista and blogger Maui Bigelow wears an amazing blue ruffled dress. The great thing about this dress is the super "classically feminine" detailing of the ruffle paired with a more gender neutral color like blue. The result is modern and fashion-forward in this gorgeous azure hue.
7. Tameka Wells of The Embellished Dame (@embellished_dame)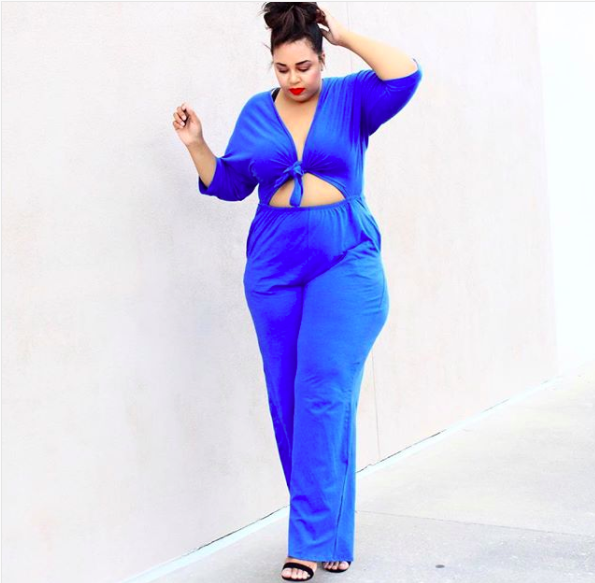 Tameka rocks a gorgeous vibrant blue hue in this onesie from Rebdolls. Check out the adorable peekaboo tummy cutout!
8. Jolene the Boardroom Blonde (@boardroomblonde)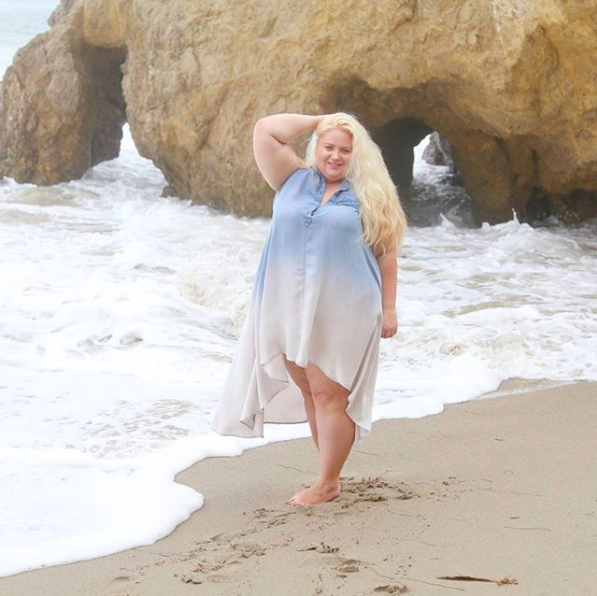 This gorgeous blue chambray shirtdress is one of the many beautiful beachside looks from Portland-based blogger, the Boardroom Blonde.
9. Ashley Morgan, From Head To Curve (@fromheadtocurve)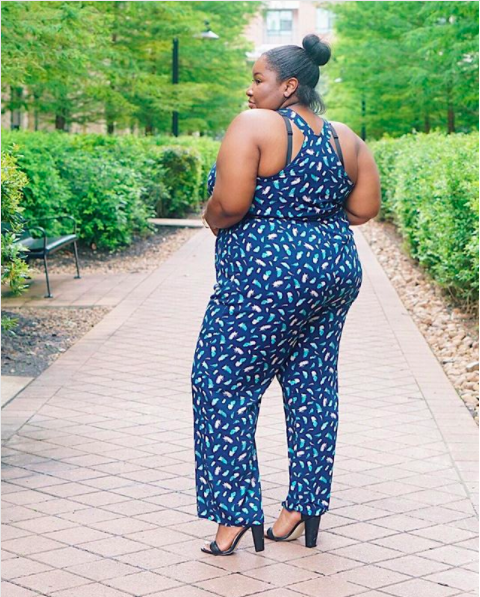 Ashley of From Head To Curve wears an incredibly chic blue printed jumpsuit. Perfect for those who want the polish of a dress but the freedom of pants, jumpsuits are an amazing retro throwback that has shown staying power.
10. May Touma of Boldly Curvy (@amayzin)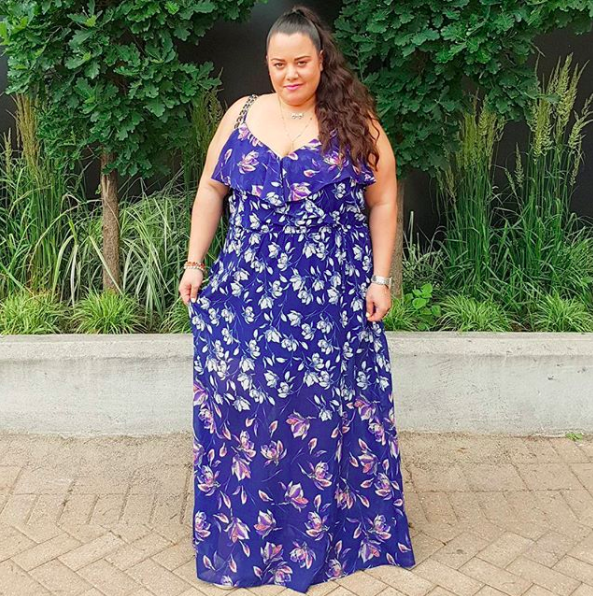 Canadian plus-size style blogger May Touma shows off a gorgeously wearable boho maxi dress in a beautiful blue floral. Pair with chunky jewelry and a milkmaid braids for a gorgeously bohemian look, or tone it down with a simple bun or ponytail and a bold lip for a simple, chic statement.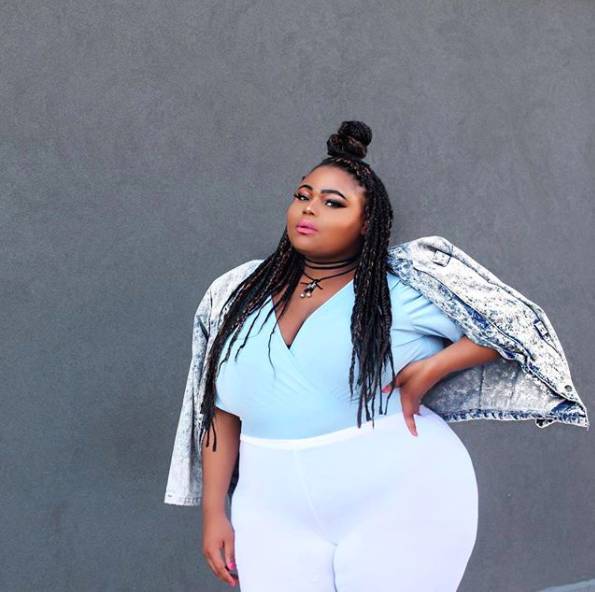 Musician Vanessa Lu nails the perfect pastel with this gorgeous body-con look. Dress it up or down depending on your mood and accessories. This acidwash denim jacket is the perfect touch.
12. Courtney Hawkins, The Simple Glamazon (@thesimpleglamazon)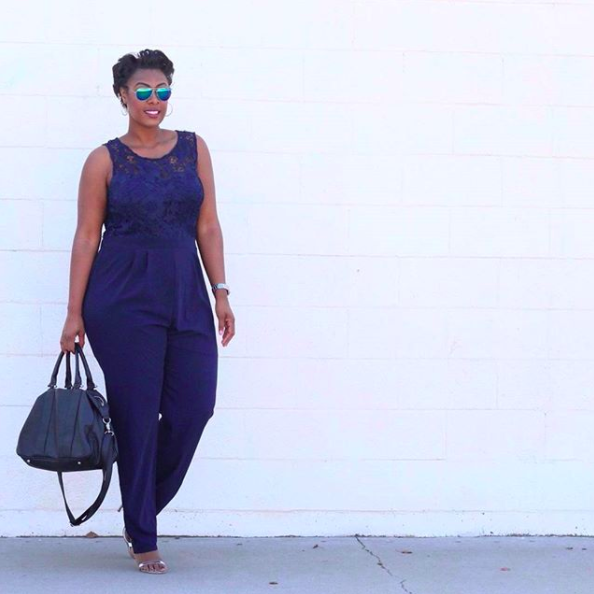 Courtney of The Simple Glamazon shows just how glamorous seemingly conservative navy blue truly can be. Paired with lace details and strappy metallic heels, this jumpsuit is about as classy as it gets.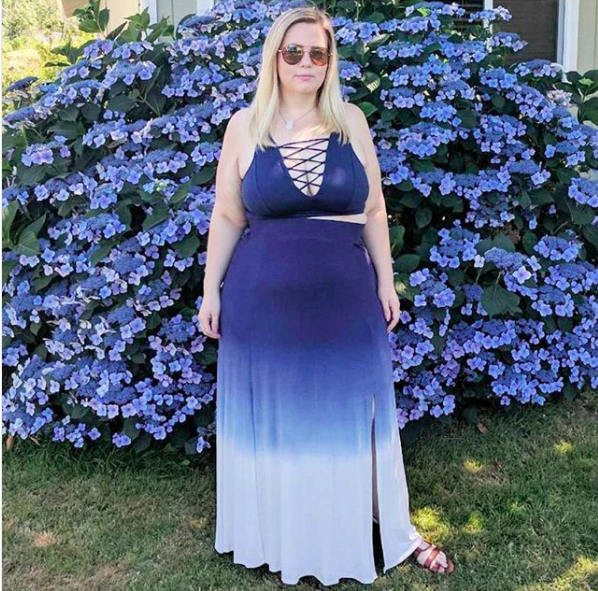 Heather Lee wears an adorable indigo ombre look amidst a beautiful bush of matching hydrangeas. 
Related: