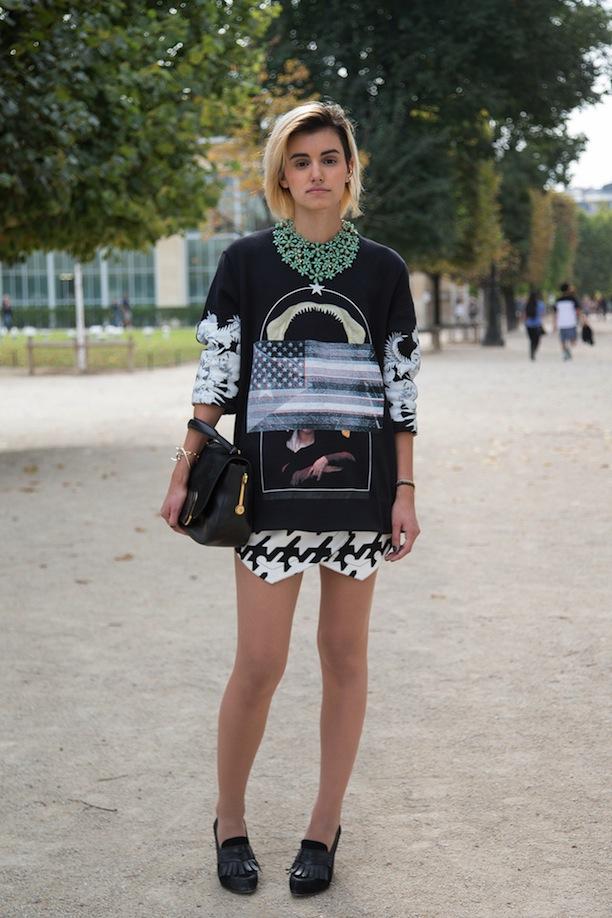 Guys, it's the very best time of summer—Shark Week is officially here! And what better way to celebrate a week full of nightmare-inducing/riveting Discovery Channel programming than with a few Jaws-inspired products that make you want to shout, sashay (and maybe even tweet) #ExtraSharky!
The classic shark-tooth. A little bit edgy, a lotta bit elegant, these delicate, shiny chompers will more than satisfy your inner 10-year-old, but also say: "I'm a woman who loves the world's fiercest predator."
Need to kick your work-out look up a notch? Slip on these whimsical (are all those sharks flying?!) yet undeniably badass shark leggings for your next Soul Cycle class. Few things are better for your cardio than imagine having to cycle away from a giant Hammerhead hungry for human-meat. (They might even help you strike up a conversation with the cutie on the next bike over too.)
Sharkskin Dress, Alexander Wang, $297
Just because your working the 'ol 9-to-5, doesn't mean you can't celebrate Shark Week in proper style. This "sharkskin" sheath dress is professional yet edgy enough to carry you into a post-work night-cap. And yes animal lovers, those quotes mean this frock isn't really sharkskin, so don't fret; this is just what fashionistas call this fabric due to its steelly color and rough, textural sheen.
Shark Cropped Top, Forver 21, $12.80
The summer's MVP—the illustrious crop top—is a hot weather must, and this iteration keeps the shark action not-too-scary with an adorable (for a shark) cartoon print. At $13, it's a cheap thrill.
Shark Attack Swimsuit, Marysia, $312
We love a touch of cheek, and this Marysia swimsuit is filled with just the right amount of sass and style. Just don't swim out too far and tempt the great beasts below; there's much better ways to meet that lifeguard other than being half-chewed by a shark.