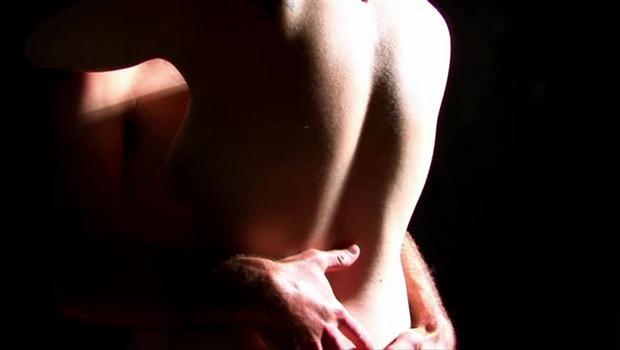 A midtown Manhattan studio was recently the site of liberation-both on and offscreen-when Shensheant Magazine sponsored an intimate viewing of Canadian filmmaker Sheona McDonald's pioneering documentary Inside Her Sex. Conquering the dark, silent space "where shame and sexuality collide," the room-mostly women of all ages, from coral-haired to silver-haired was simmering with expectation and excitement.
The ladies behind Sensheant (a hot new print mag with the tagline: A conversation about women's sexuality) felt it was important to sponsor the screening. Explained Rebecca Church, Sensheant's publisher and editor in chief, "Inside Her Sex is tectonic. At Sensheant, we feel that sexuality is fundamental to our being-and shame kills it dead. The film spoke so deeply to me that I wanted to watch it with a group. There's power viewing it as a community. When you come together, things shift."
McDonald, the film's producer and director, agreed, traveling from her native Vancouver to New York City, to be present. Adult film visionary Candida Royalle, one of the film's subjects, was also in attendance for the screening and vibrant Q&A.
"Inside Her Sex started out as a film about women and pornography," said McDonald, "but even after I'd interviewed about 25 people, including Candida, I felt there was something missing. When I expressed this to a crew member, he pointed out what was underneath all of the stories: shame."
So, McDonald whittled it down to a simpler premise. The film bravely and unabashedly explores the uneasy coupling of eroticism and embarrassment through the courageous stories of three women. Three remarkable and remarkably different women with one common denominator: shame.
First, there's Royalle (called "Candice," her real first name). The trauma of being blamed for a near rape at age 13, becoming active in the feminist movement, her graceful swan-dive into porn films in the 1970s and 1980s, then her move behind the camera to make sex-positive erotica with her Femme Productions in 1984, and even her battle with ovarian cancer - are all an integral part of her story.
The sensuous mama of the carnal cinema's couple's movement, Royalle posed in McDonald's film, "How can we go out and conquer the world if this whole big piece of our existence, of our energy, is in denial?...We're highly sexualized, it's all around us, but we're not really talking about it."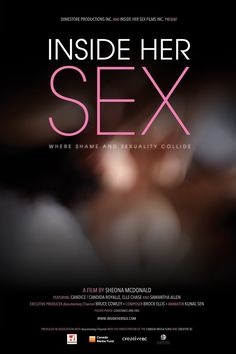 McDonald not only "talks about it" but shows it, with bold yet intimate candor.
Next up is Elle Chase, who, although once married, never experienced sexual fulfillment and was plagued with everything from low self-esteem issues to painful intercourse. It wasn't until Chase divorced and became "Lady Cheeky" via her exquisite erotic photo blog, which boasts "smut for smarties," that she experienced a sexual awakening.
But before then, Chase grew up with an unspoken shame. Of her transformation, she admitted, "I over-corrected and slept with everything that walked in the door. We put sex on the back burner. I think it drives people crazy. It drove me crazy."
Now a sex educator, writer and sex coach, what began as a dalliance morphed into a carnal cottage industry for Chase. In addition to her website, she hosts big, beautiful sex workshops and frequently is a guest on adult-oriented programming. Perhaps Chase's most brutally honest revelation in the film is, "I have more shame about loneliness than I do about sex. It's worse to be lonely than to say that you're sexual in society's eyes…but I'm not half as lonely as I was when I was married."
Samantha Allen caught filmmaker McDonald's eye on Chase's Facebook page, for her Indiegogo campaign to buy a vagina. (P.S. Allen surpassed her goal and was 136% funded.)
Born a biological male and raised in a Mormon household, Allen was going through her sister and mother's closets at an early age and joyfully wearing their clothes when no one was looking. "I didn't even know what I was doing but I knew it was wrong," she admitted, "and I felt shame over it."
Allen continued, "The Mormon church is a religion that deeply shames sexual expression and any sort of non-conforming gender expression." At 17, she confessed her "sins" to the church elder, who happened to be her father.
However, McDonald didn't want Allen's to be a transgender saga but one that explores another route of shame. McDonald succeeds as a compassionate storyteller as she follows Allen and her partner Corey on a cross-country odyssey from Atlanta to San Francisco, where Allen has sex-change surgery via a surgeon, who, coincidentally was once a man.
Inside Her Sex closes with thoughtful words from Royalle: "It's important for women to have freedom to explore their sexuality. The more you try to repress it because you're ashamed of it, the bigger and more powerful it gets."
When the lights came up, the audience exploded in applause. Perhaps the most telling success barometer is the shame-shedding reaction from those present. Septuagenarian Sheila Pearl, author of Ageless & Sexy, shared tidbits about her sexual past and happily admitted, "I didn't squirt until I was 70!" which elicited more applause from attendees.
There were revelations of blissful pre-pubescent dancing similar to Royalle's ("I thought I was the only one who did that!" the lovely, young woman admitted), curiosity about the adult film industry, concern about Royalle's health and all-around gratefulness for the brave, empowering stories shared in the film.
One male audience member commented that he didn't see the documentary as being so much about shame, as it was about courage.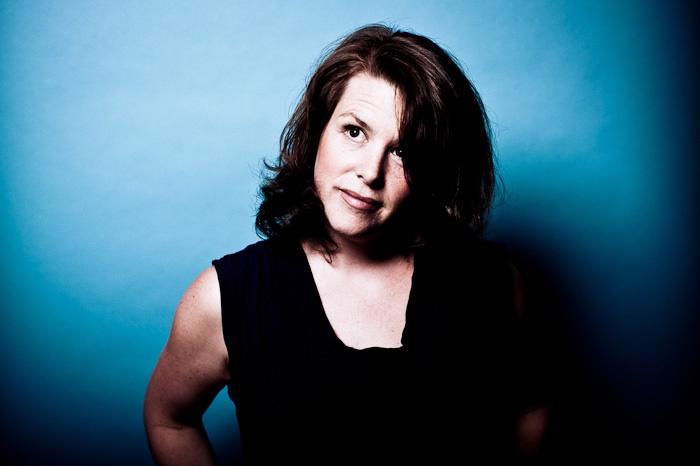 Another beautiful circumstance of Inside Her Sex is that it prompted Royalle and McDonald to begin the project, While You Were Gone, a deeply personal film which follows Royalle's search for her birth mother, who disappeared when she was just 18 months old.
When asked what the next step was in shame-bashing, McDonald admitted, "We have to look at sex education and how we deal with it. Our kids will see sex before they actually have sex. Society seems to deal well with spiritual, physical and emotional health but sexual health is somewhere way over there," she emphasized. "I hope this film helps change that."
Amazingly, Inside Her Sex was funded by the Canadian Broadcasting Corporation, a public television station much like the U.S.'s PBS. It airs regularly on their Documentary Channel and was nabbed by a U.K. broadcasting company. In the U.S., however, Inside Her Sex has been slower to catch fire, perhaps because of the nudity and clips from porn romps like Royalle's Hot and Saucy Pizza Girls.
"Women Make Movies recently picked it up for U.S. distribution," said McDonald. "But I'm hoping we can get it broadcast here in the States as well." (Keep a lookout for it on Netflix in the coming months.)
Inside Her Sex is a fearless, important film, a key step in banishing shame-shaming from our culture once and for all. At the very least, it shows how the lives of three seemingly unconnected women share a common thread. We all do.