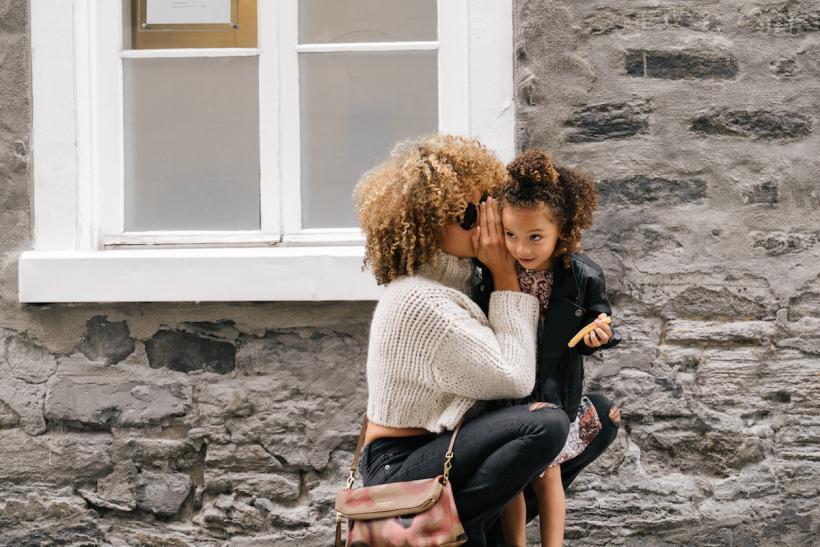 Know a mom who's also a total #GirlBoss? Image: Pixabay.
Mother's Day gifts that are sure to wow your favorite feminist.
Finding the right Mother's Day gift isn't always easy.
After all, if you are buying for someone really special, you want to choose something meaningful and useful.
While everyone has their own interpretation of the word "feminist," the criteria for this list was that the product had to be either designed by a woman, produced by a women-owned business, or benefit women's causes in some way.
No matter what you choose, your feminist mother (or sister, aunt, grandma, wife) will not only be happy with her gift — it'll align with her personal politics.
Gifts for ladies that champion other ladies — now that's Mother's Day done right.
1. J. Weber Clover Bracelet — $66
Jessica Weber is feminist momtrepreneur who designs beautiful jewelry, runs the company herself, and teaches yoga on the side.
The sterling silver Clover Bracelet is a delicate and affordable piece of jewelry that every mom will appreciate. What mom wouldn't want a clover to bring her some extra luck?
2. Vodka Mariette — $29.99 (each)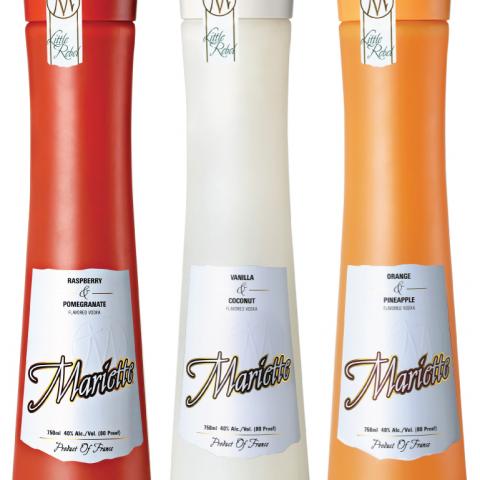 Feminist vodka? We can toast to that!
In French, "mariette" means "little rebel." This spirited spirit is made in Bordeaux from GMO-free French whole wheat and Ambes spring water.
Most importantly, it's delicious and was given a 92 point rating by The Tasting Panel. There are four flavors: Original, Raspberry & Pomegranate, Vanilla & Coconut, and Orange & Pineapple flavors. The bottles are also really beautiful.
So — what exactly makes Vodka Mariette feminist? Well, besides the fact that The Feminist Mystique is quoted in their business plan, they feature a new female entrepreneur on their website every month. They also have a monthly book club where they suggest some fabulous feminist reads to go with your feminist cocktails.
Pair a bottle and book for a playful, unique Mother's Day gift that's sure to wow your favorite feminist.
3. To The Market Pillows — $42 (each)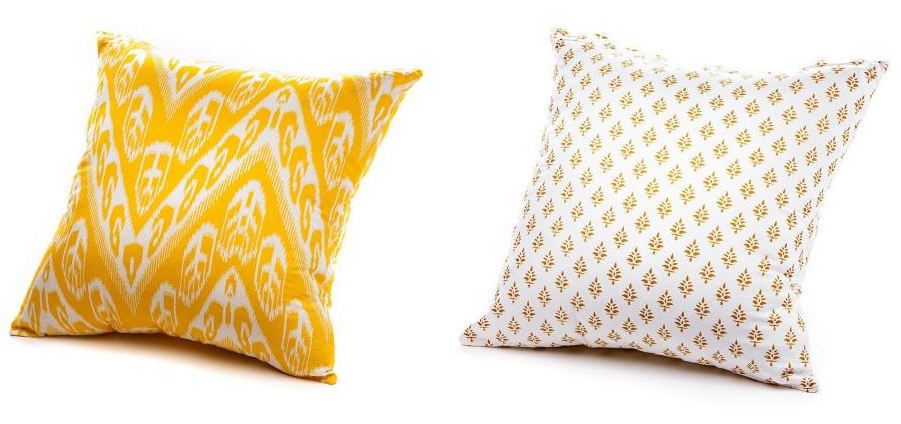 To The Market is a great website featuring beautiful, survivor-made products. Two of the best picks for Mother's Day are the Tulsi and Zola pillows, which will easily brighten up a room without breaking the bank.
These pillows were made by Zesa, an organization that helps employ, educate, and empower survivors of human trafficking. At Zesa Academy, girls receive vocational training in fabric and jewelry design, as well as learn self-defense, basic English, personal finance, and other life skills.
4. LOLI Beauty Box — $38 (for one box only)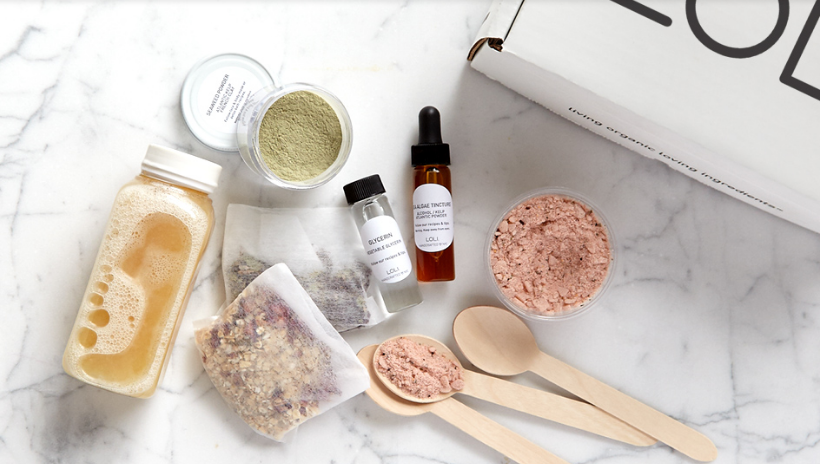 Got a mother figure in your life with a penchant for DIY beauty products? She will definitely love the LOLI Beauty Box.
Each LOLI Box contains ingredients to blend your own hair, skin, or body treatment. All of the ingredients are organic, food grade, wild harvested, and fair trade. In other words: they are gifts from Mother Nature to your favorite mother.
You can order an individual box, or get a subscription for yearlong #selfcare pampering that your mom will definitely appreciate.
5. Pamela Barsky Pouches — $16 (each)

I love Pamela Barsky! For under $20, she has a variety of fun pouches with some very feminist statements. I actually received one as a gift a few years ago and thought her whole concept was beyond clever.
Pamela, who considers herself a feminist, designs her products and runs the company herself. Every pouch is handmade and excellent quality.
Seriously, I use this pouch for holding my makeup every day and I've had it for several years.
Protip: They clean off really well in the sink with a little bit of Ecover.
6. Giftagram Professional Desk Sign — $30
Know a mom who's also a total #GirlBoss? Consider getting her this absolutely awesome desk sign that says, "I'm CEO B*tch."
There are also several other choices, including one that says, "I'm Not Bossy, I Am The Boss." This sign is sold by Giftgram, an app with a variety of curated and interesting gift sections for any occasion.
7. Blu Salt Ann Bag — $485
Blu Salt's Ann Bag was designed to be socially responsible while still meeting the needs of professional women. One percent of each sale is donated to CORD, which works with destitute women in South Asia, teaching them life and economic skills.
The Ann Bag is made from recycled plastic, organic cotton, and upcycled silk. Black with gold or silver hardware, it looks good with everything from jeans to a suit. Featuring a detachable body strap, black zipper for luggage handle, and a removable lanyard for keys, it will help you stay organized no matter where you are.
Blu Salt was founded by Rohini Shah, a mother who needed a bag that was polished enough for business, but practical for being a mom. Blu Salt uses cruelty-free materials and all the bags are made in fair labor facilities.
8. Feminist Apparel T-Shirts — $29.99 (each)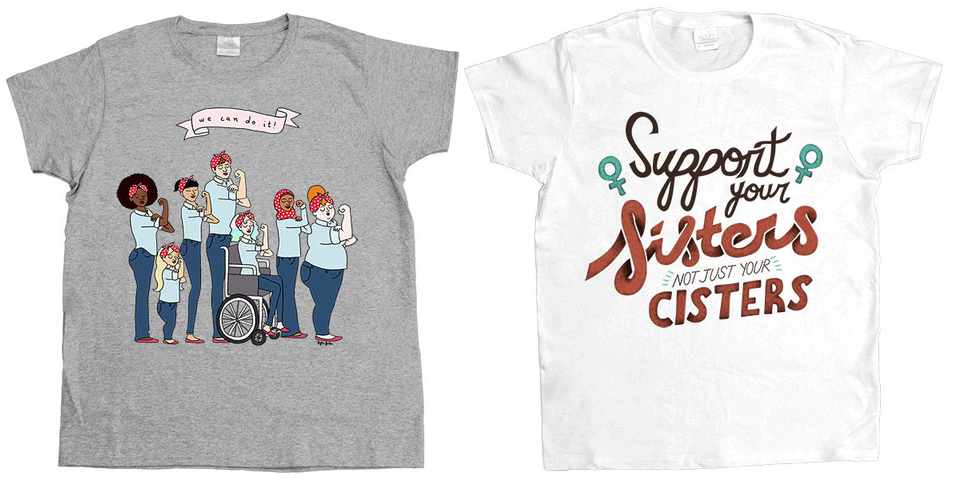 What screams "feminist" more than a feminist t-shirt?
Feminist Apparel, an independent t-shirt company based in Philadelphia, has a huge selection of feminist t-shirts that are designed by individual artists who receive a share of the company's profits.
The line is also size-inclusive, from baby sizes up to 5X. So yes, you can get a matching onesie and t-shirt, making this a fun gift for new moms.