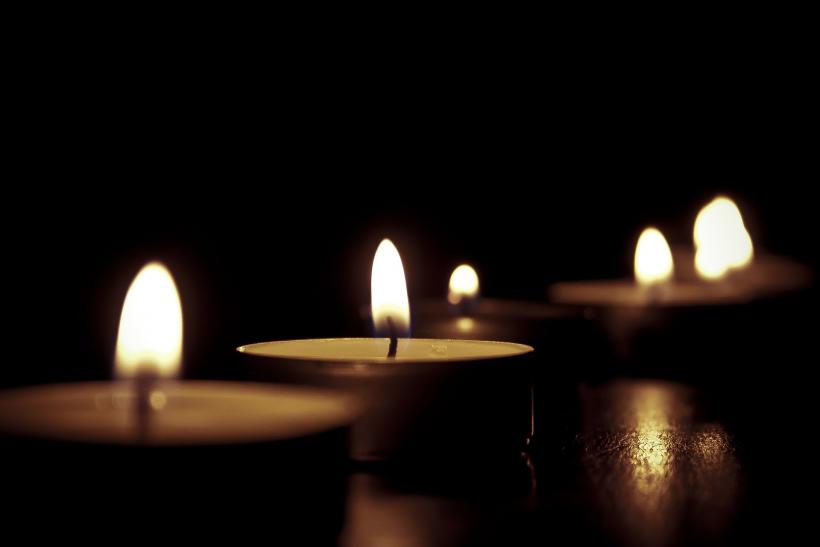 [T]his painful moment requires solidarity and a more nuanced response. Image: kyasarin/Pixabay.
"Islamophobia won't fight homophobia/transphobia, especially when these systems are interconnected."
Sunday morning's horrific mass shooting at an Orlando, Florida LGBTQ nightclub is being met with mourning, outrage, heartbreak and international solidarity, as well as words of caution against the unleashing of further cycles of violence through anti-Muslim and xenophobic incitement.
Approximately 50 people were killed and 53 wounded when a man opened fire at the Pulse club on its Latin night in the midst of Gay Pride month. The shooter has been identified as U.S. citizen Omar Mateen, who was killed by police. Some news outlets are reporting that Mateen, a longtime employee of the multinational mercenary/imprisonment company G4S, mentioned ISIS in a 911 call, but officials have released little information and there has been no verification of concrete, longstanding ties.
Cindy Wiesner, a queer Latina Miami resident and national coordinator for Grassroots Global Justice Alliance, told AlterNet, "I am so saddened and angered by the senseless lives lost, people injured and a community that will be permanently marked by this. I worry about the fodder of hate and revenge that Trump and his kind will produce. Will he now opportunistically defend Latino people and LGBTQ people's lives or are we just collateral damage?"
The Muslim Alliance for Sexual and Gender Diversity, which works to support and empower LGBTQ Muslims, declared in a statement released on Sunday, "This tragedy cannot be neatly categorized as a fight between the LGBTQ community and the Muslim community. As LGBTQ Muslims, we know that there are many of us who are living at the intersections of LGBTQ identities and Islam. At moments like this, we are doubly affected."
"We reject attempts to perpetuate hatred against our LGBTQ communities as well as our Muslim communities," the organization continued. "We ask all Americans to resist the forces of division and hatred, and to stand against homophobia as well as against Islamophobia and anti-Muslim bigotry."
In a vacuum of information, media outlets and politicians are speculating about Mateen's ties to terrorist organizations, with Florida senator Bill Nelson insinuating that Mateen had links to ISIL, while acknowledging such information is unconfirmed. USA Today tweeted out an outrageous news bite referencing Mateen's parents, who were born in Afghanistan, stating, Omar Mateen "was a U.S. citizen, but some of his family is not." Such response comes in the midst of an election cycle marred by anti-Muslim incitement, accompanied by a spike in Islamophobic hate crimes.
"We need to reject homophobia and Islamophobia. One form of hate can't justify another."
Presumptive Republican presidential nominee Donald Trump—who has proposed banning non-American Muslims, killing the family members of ISIL, "forcing" Mexico to build a wall and deporting millions of immigrants—is opportunistically using the massacre to boast that he is "right on radical Islamic terrorism."
But Hermelinda Cortes, organizer with the queer liberation organization Southerners on New Ground, told AlterNet that racist, xenophobic rhetoric further erodes the safety of LGBTQ people, many of whom are undocumented, refugees, Muslims and people of color. Cortes emphasized that the Orlando attack was "part of a larger trajectory and cultural backlash against the LGBTQ movement fighting to be free," citing North Carolina's extreme anti-LGBTQ law, House Bill 2. "We are taking this attack in that context and don't see it as an isolated incident."
As a case in point, while there is a pressing need for blood donations, many gay and bisexual men are barred from donating due to discriminatory FDA rules.
Many argue that this painful moment requires solidarity and a more nuanced response.
"Homophobia, transphobia and patriarchy kills on a daily basis," Darakshan Raja, founder of the Muslim American Women's Policy Forum, told AlterNet. "All of us must do better to show up for LGBTQI/gender non-conforming communities and end this violence.
"Simultaneously we need to be careful of the narrative around the shooter," Raja continued. "Islamophobia won't fight homophobia/transphobia, especially when these systems are interconnected."
Ashley Green, a Tampa Bay-based organizer with the Florida-based organization Dream Defenders, agrees. "Seeing our brothers and sisters targeted for who they love is sad and tragic," Green told AlterNet. "We need to reject homophobia and Islamophobia. One form of hate can't justify another."
Equality Florida noted in a statement released Sunday morning, "Gay clubs hold a significant place in LGBTQ history. They were often the only safe gathering place and this horrific act strikes directly at our sense of safety. June commemorates our community standing up to anti-LGBTQ violence at the Stonewall Inn, the nightclub that has become the first LGBTQ site recognized as a national monument."
"We are heartbroken and angry," the organization stated, "that senseless violence has once again destroyed lives in our state and in our country."
---
This story originally appeared on AlterNet and has been republished with permission.
More from AlterNet: