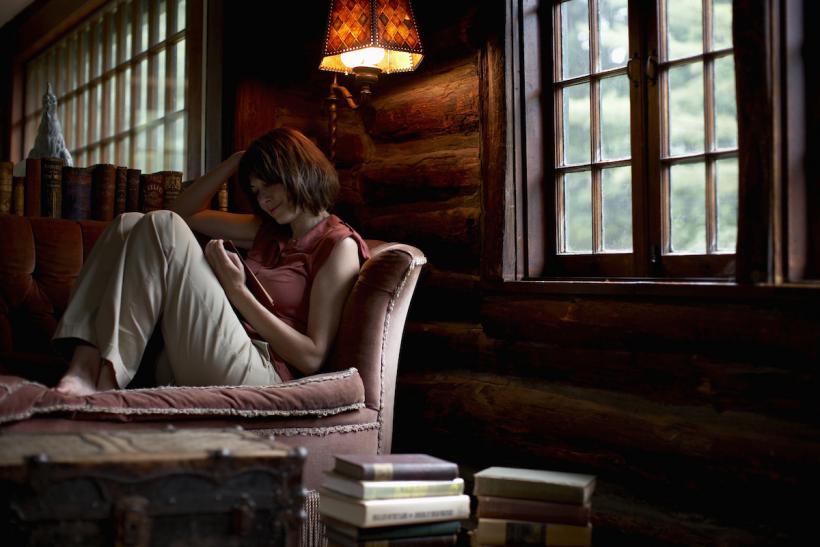 Whatever your preference, I think you can find your next gem from this list.
When the publishing industry gets it right, it needs to be celebrated, especially in a time like this. It's a fairly common fact that diverse authors are often overlooked by publishers and readers alike. But the trend is slowly shifting away from bias with the help of insanely talented writers and an increased level of awareness from readers. Even the "big five" publishers are changing their archaic ways.
Some of these recommendations have been around for years and can be categorized as classics, while others are freshly legendary. Whatever your preference, I think you can find your next gem from this list. And this is only a starting point. It doesn't even scratch that hardback surface of WoC authors with gifted and unique voices.
(Note: these are all literary fiction. I had to narrow it down, or the book options would be overwhelming.)
Interpreter of Maladies — Jhumpa Lahiri
This book won the Pulitzer Prize for Fiction and the Hemingway Foundation/PEN award. Selling 15 million copies is no joke either. The stories in this collection showcase the lives of both Indians and Indian-Americans working through family dynamics and culture clashes. As if her credentials weren't impressive enough already, Obama appointed her to the President's Committee on the Arts and Humanities.
Fish in Exile — Vi Khi Nao
This novel portrays the working out of grief in the most oddly beautiful of ways. Crisp images and highly aware language pervade this book. Known primarily for her poetry, Vi Khi Nao uses the same level of exactitude and wistfulness in her prose. Born in Long Khánh, Vietnam, she makes good use of her MFA in Fiction from Brown University. Her poetry collection The Old Philosopher won the 2014 Nightboat Poetry Prize.
Drinking Coffee Elsewhere — ZZ Packer
With powerful prose and nostalgic images, Packer brings to light certain issues of race and class with grace, humor, and wisdom. This story collection changed the reading (and writing) game for me and many others. It's no wonder she received a Guggenheim Fellowship. Good news for everyone: she's working on a novel next.
Faces in the Crowd — Valeria Luiselli
A mother in Mexico City thinks back to her wilder days in New York, while another storyline reveals a translator's desperate attempt to publish a rare poet. Ambitiously covering a lot of ground, leaping through time and perspective and writing style, this book delivers. It bridges the gap between real and imagined in a relatable way. Luiselli is 35, and she's already received the National Book Critics Circle Award and the Best Translated Book Award, so it's like, no big deal.
Tales of Burning Love — Louise Erdrich
Though more famous for her books like The Round House and The Plague of Doves, this masterpiece shouldn't be forgotten. It tells the story of five unforgettable women with interconnected lives in a hilarious and engaging style. Yes, their lives are interconnected because of a man, but this book can't be boiled down like that. Erdrich is the author of fifteen novels and poetry volumes, so if you dig her style, her works can keep you busy for a while. 
Song of Solomon — Toni Morrison
Morrison's unequivocal storytelling ability is blended with an incredibly compelling cast of characters in this classic worthy of every college level literature class. There's a reason this novel won the National Book Critics Award. This Professor Emeritus at Princeton University is famous for her rich character development and epic style, and Song of Solomon is no exception.
If you'd like to dive into the world of literature written by men of color, check out some powerhouses that may have flown under your radar, like: Peruvian-American Daniel Alarcón, overly prolific, Academy Award in Literature-winner — Percival Everett, Brown University professor John Edgar Wideman, everyone's favorite award-winning Spokane-Coeur d'Alene — Sherman Alexie, or the author of several critically acclaimed works of fiction and MacArthur Genius Fellow — Junot Díaz.
Whether you now have a fully stocked reading list or you've already devoured all these, and you need more ideas, do your part to increase awareness of the lack of diversity in a historically whitewashed industry by finding more diverse reads to love. With talented individuals like the ones above and many more, you'll find that it's pretty easy to do.