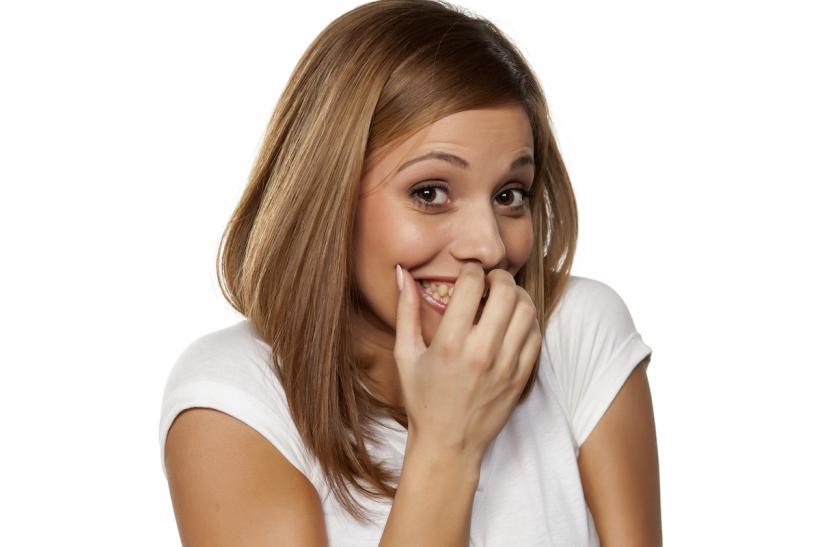 Yes, it's true, I wear crocs.
Ten years ago, lying in our Cuban honeymoon bed, the morning after the wedding before, my new husband and I made one special informal vow to one another. 
We promised to never, ever, wear sweatpants outside of the house!
Apart from once or twice in the late stages of pregnancy, I have pretty much kept to this agreement. Except for rare visits to Walmart — hey, when in Rome!
But recently it came to my attention, by way of my dear other half, that one item in my wardrobe was infinitely worse than sweatpants. 
Yes, it's true, I wear crocs.
At first, I was in denial. I bought them to wear to the hospital to give birth and claimed I would throw them out once the baby arrived. I didn't. Then I put them by the back door and said they were only to wear when gardening, but they somehow made their way inside. Then I claimed they were "slippers" and were never to be worn outside the house. But last week, I looked down at my feet as we drove to an event and realized I was still wearing my crocs. 
What's worse is they are not "nice" crocs. They are beat up, scuffed, and a muddy shade of brown and, this is hard to say, they are not even real brand name crocs.
My name is Fiona, and I wear knock-off, fake, ugly ass shoes. 
But why? I wear them because they're comfortable; I wear them because after helping four children put their shoes on and get out the door to the park, I can't be bothered to tie another lace.
But if I am honest, I wear them because I've kinda given up a little. I've fallen into motherhood, and I can't get back up. 
Way back before I met my husband, when I was still a 20-something living in London, I wouldn't have been seen dead in plastic shoes. As a boomerang kid, only practicing at being an adult, I was living back with my parents, enjoying cheap rent and a sizeable percentage of expendable income. I spent my weekend days trialing expensive beauty treatments, getting Eve Lom facials, and lolling around in a subterranean Covent Garden ladies-only day spa. I looked as polished as I ever will.
Each weekday morning I would walk (or usually run, because I was running late) the half mile between Liverpool St. Station and my office at Monument in towering heels. I found sprinting around town and up and down tube steps in my heels made me feel sexy and confident. When I met my husband, we spent the following three years in a long distance relationship, shuttling back and forth between London and Montreal, Canada. On each transatlantic flight over to see him, I would pop into the cramped bathroom mid-flight and transform myself from 'cozy in sweats' to 'knockout bombshell.' I think he thought I just got off an eight-hour flight looking like that with no extra effort at all! 
For someone who loved all things 'girly', it's no wonder I fell into dancing burlesque routines, and my shoe collection expanded. Fuschia pink peep-toe retro four-inch heels, silver and black slingbacks with little patent bows, thigh high black leather boots, and deep purple T-bars were just some of my favorites. My wedding shoes were bedazzled glittery stilettos. All in all, I did quite well managing to create an air of glamour for a full 11 years before becoming a mom and throwing in the towel.
Brown rubber shoes from the discount store that look like something porters at the morgue would wear are not me, or at least they weren't me. Before 'me' become just an abstract concept. I am stumbling out of the postpartum fog a full three years later and searching desperately for that woman in the heels. I may never find her but one thing I know for sure.
My crocs or frocs (fake crocs) are history!
Unfortunately, my hideous Crocs aren't the only style mistake robbing this mom of her mojo. I am also guilty of these fashion horrors.
I wear workout gear even though I haven't exercised in months.
My standby hairstyle of scraping my hair into a messy bun has caused a permanent groove to develop.
Brushing my teeth and applying chapstick has become my full makeup routine.
I think it's about time I started digging myself out of this hole. Get a new haircut, rock a fabulous pair of pumps, and throw some glitter on this tired mommy look. The reason I got pregnant in the first place is that I am a red hawt fox, or so my husband tells me! I've just been hiding my Va Va Voom for a little bit. Who knows, once I throw out these 'frocs' I might even get knocked up again. 
Round Two? Bring it on!