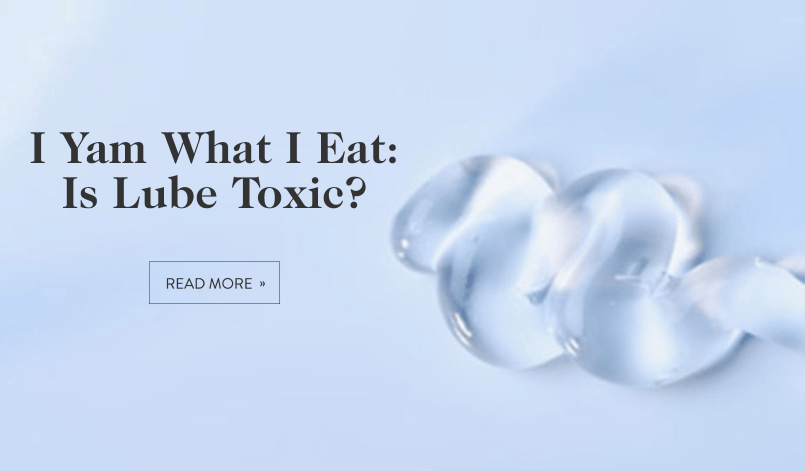 Image Credit: goop.com
Have you ever wanted to have sex like Gwyneth Paltrow? Me neither, but she has finally turned her attention — and the latest issue of Goop — to telling us all about sex in the Paltrow-verse. I rushed right over and read it so you don't have to.
The good news is there are no first person accounts of Gwyneth actually having sex. I was relieved. While I feel very close to Gwyneth after her years of telling me how to live, I don't feel that we're close enough for me to think about what she's like in bed.
Instead, there are articles that follow her basic lifestyle categories of Shop, Go, Be, See, Do, TraLaLa, and ARumPumPumPum. Or something like that.
There's a long Q&A with someone holding Paltrow-approved scientific credentials who tells us lube might be toxic and coconut oil-based lubricant (conveniently sold at Goop!) can be used instead. There's an article on tantric sex that doesn't mention Sting even once, but does suggest taking the time to feel pleasure in everyday things.
There's a Q&A with the founder of an "erotic theatre" in LA that sounds really awesome if you're rich and into that sort of thing. And then there's a long article with the creator of a bluetooth enabled pelvic floor exercise gizmo called Elvie that I kind of want to try, except that it's $200 and I'm not that curious. My price point is somewhat below Paltrow levels, yo.
The Goop shop has some sex and sexual health stuff, including an $85 pair of underwear and a matching $125 bra that are sexy as fuck. There's also a big spread of sex toys, one being a cat whip for $535, and — OK, that's enough. Gwyneth can just chill the fuck out with sex toys that cost more than a car payment for normal people. Good lord lady, debt is not kinky.
In conclusion, I can say that Goop sex is the same as Goop travel, Goop fashion, and Goop shopping: interesting, intriguing, and topped off with a big side of WTF when you get to the price tags.