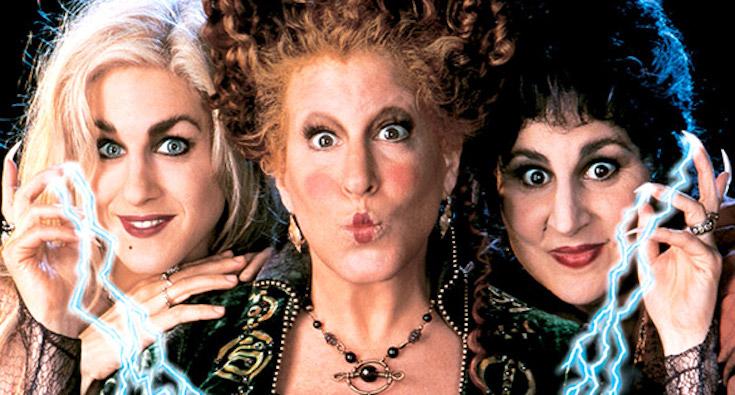 After the singer Bette Midler (or the Divine Miss M, for true fanatics) wowed audiences with her first tour in a decade, she treated them with a nostalgic '90s gem: dressed from head to toe as the children's classic Witch Winifred "Winnie" Sanderson from the 1993 film Hocus Pocus, she belted out "I Put A Spell On You" in front of a spooky background. 
The audience must've lost their collective minds, because it felt like Halloween '93! 
"I'm ready for my sequel, Mr. Disney!" the 69-year-old icon said during a concert in Phoenix, Arizona. 
Midler has been very vocal about wanting Disney to make a sequel to the film, with much support from the other Sanderson sisters: Kathy Nijimy and Sarah Jessica Parker. 
"Inundate the Disney company, because I have canvassed the girls and they are willing to do it, but we have no say in it. So if you want a HOCUS POCUS 2, ask the Walt Disney company," Midler wrote in 2014 during a Reddit AMA. "You have been SO adorable. This has been most enlightening. SISTAHS!"
Sadly, Midler did not reunite with the former witches on her Divine Intervention tour, but performed with her Harlettes instead. 
Thoughts? Would you go absolutely giddy to see the full witch team back in a sequel to their cult classic? We say yes, but if you need more reasons, this video right here will do the trick!
Here's the original: