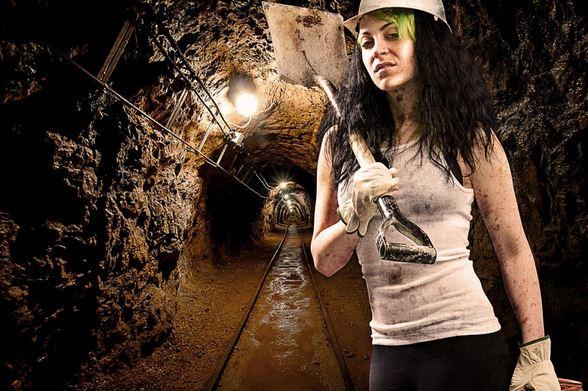 Allison Sciulla is a raunchy Renaissance woman. Whether it be comedy, music, art, or writing, she does it all full-force, and with no apologies. Based out of Los Angeles, Sciulla often takes her show on the road (to San Francisco, Las Vegas, Colorado, Arizona, and throughout her native California). Recently, she descended upon Manhattan like a hurricane, sometimes doing multiple shows in a day—and killing it every time. Her band Zoccola is also making its mark.
Sciulla is driven, has miles of attitude and a deliciously dirty edge, and oozes confidence. She's a bright star on the rise, and we were thrilled to catch up with her.
What kind of child were you?
I was a really wild kid. I was obsessed with freedom, drawing, and telling everyone exactly how I felt. I've always had a big mouth. When I was seven years old, I learned about sex from my mom. She told me not to tell anyone. So I ran out and told the entire neighborhood. That got me into a lot of trouble. I was always getting in trouble.
Speaking of trouble, your first book, . . . And Then I Shit My Pants, describes some pretty dicey—and hilarious—situations. Your story about eyebrow waxing is laugh-out-loud funny. How did the book come to be?
The idea to write . . . And Then I Shit My Pants came about after I showed my manager my private journal from my teen angst years. Ever since I was very young, I've always logged my feelings, my daily drama, heartache, anger, etcetera. As time went on, this journal became packed with crazy stories and heavy shit. My manager, who is really good at organizing me, suggested we take events from the journal and work them into a series of true short stories. I even illustrated the cover. My hope with this book is to connect with girls in their teens who have struggles of their own.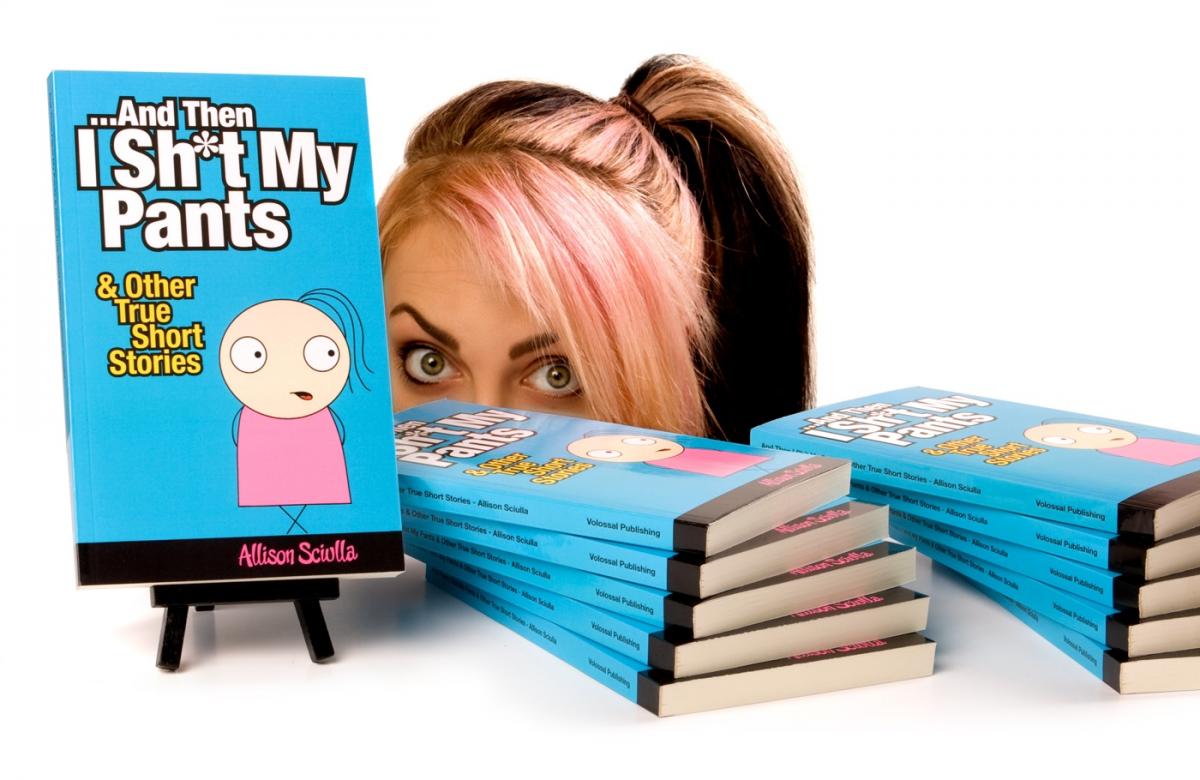 Then you released You're Probably A Slut, which combines your wicked sense of humor with your art.
You're Probably A Slut came to me one night when I was hanging out with a good friend. We were in the bathroom primping to go out when I noticed that she had a toothbrush in her purse. I looked at her and said, "Ya know, if you carry a toothbrush in your purse, you're probably a slut." We both cracked up. I ran the joke premise by my manager and we just started listing ways to tell if you're a slut. Turns out, there's a lot. He suggested the book be illustrated. We experimented with several different styles and finally settled on the line drawings that have turned out to be my signature characters. I use them for everything now. I even do paintings featuring them. I really enjoy the challenge of creating mood and emotion with a very limited amount of lines. It's harder than it looks.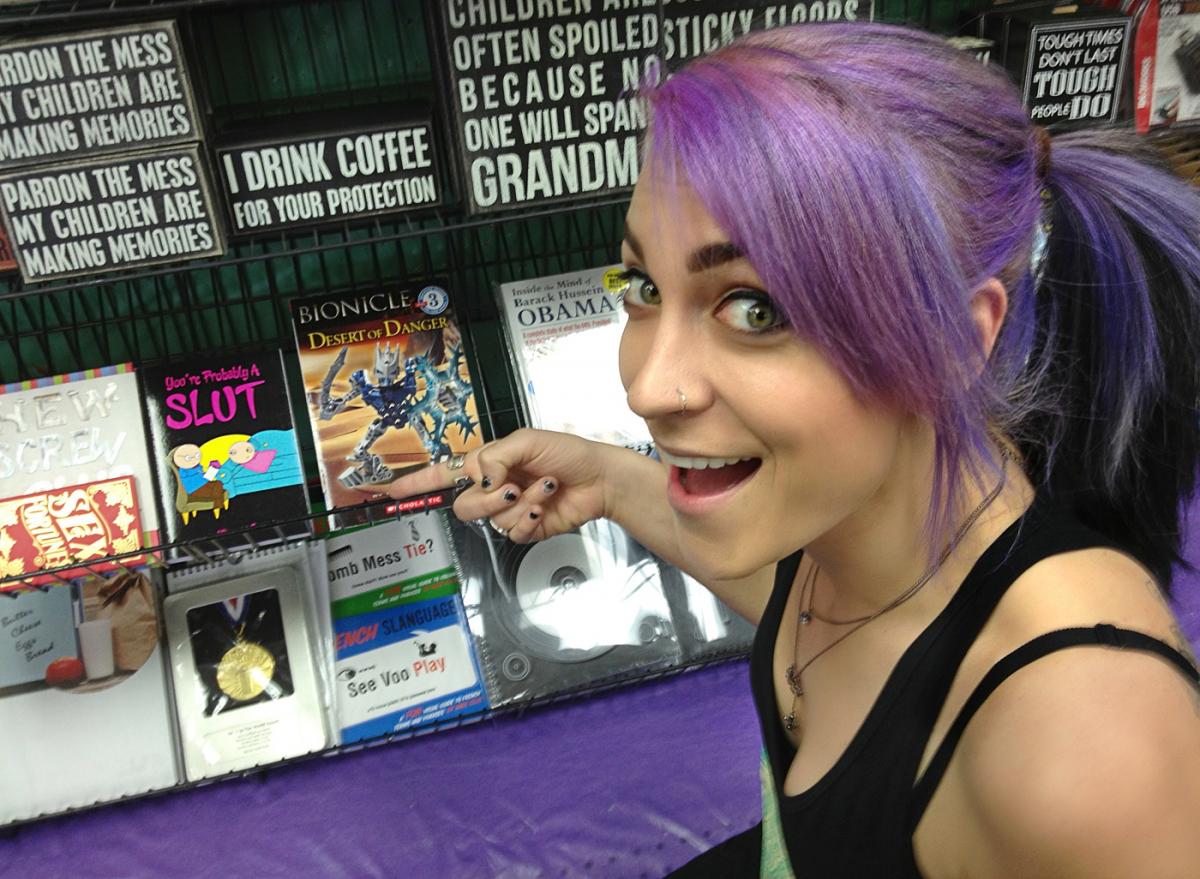 Which leads us to Anna Likes Anal.
Right. My third book. In Anna Likes Anal, I continued with the line-drawings concept. Only this time we made it like a children's book in the vein of Edward Gorey or Neil Gaiman. But it's definitely not for children. It's a humorous, twisted A-B-C book for adults.
You released your fourth book, Is Your Boyfriend Really Your Girlfriend?, a few months ago.
That one was literally inspired by all the guys I've ever dated. I seem to attract very sensitive men. That's my type. Real feminine. Really in touch. Crybabies. Most of the time, their overly-sensitive behavior is endearing, but other times it can get on your nerves. I decided to create a book that points out the humor in the fine line between sensitive and annoying.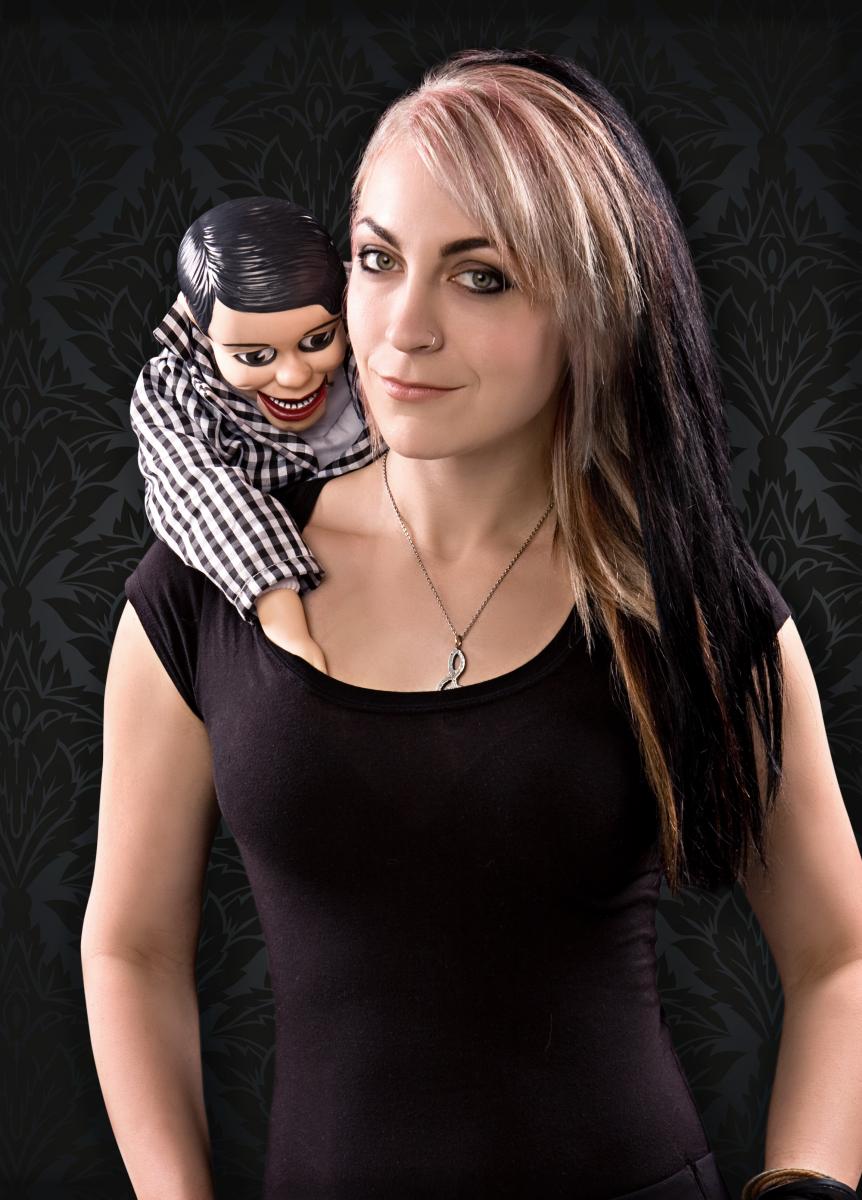 How are the books doing?
Pretty well. California's Aahs stores picked them up, plus small, indy bookstores all over the country sell them, too. They're in California, Arizona, and Desert Island Books in Brooklyn. Ask for them by name! Your local bookstore can definitely order them. All four are available as ebooks in a bunch of formats from my publisher, Volossal. Women love them. They're the kind of gag gift chicks get for each other, perfect for bachelorette parties, birthdays, and things like that. I also sell them at my comedy shows.
How did you get started in comedy?
I started in improv with Second City in Los Angeles in 2010. That eventually led me into stand-up.
You recently went to New York to check out the comedy scene. What was that like?
I've been hitting as many cities and states as I can. In Colorado and Arizona, and also in California—LA, San Francisco, and Hemet. They're all different and I love performing in all of them. In New York, I pulled off nine shows in eight days. A lot of people ask me, "Did you get paid?" My answer is a shameless, "No." While I get paid at plenty of shows in other parts of the country, I don't feel bad about not getting paid in New York. It's the reality of the level I'm at. I had no problem going out there on my own dime. I'm not in this for the money. This is what I want to do. I love it. Walking down the snowy streets alone, listening to jazz on the subway ride to the club, performing in front of a bunch of strangers . . . There's no need for drugs anymore when you're doing this kind of stuff in New York City. Adventuring and performing is the ultimate high.
You also front the band Zoccola.
I love playing music. There's really nothing better. Sex is pretty awesome and stand-up is cool but being in a band, singing melodies, playing riffs, you can't beat that. Zoccola gives me the opportunity to really express myself. I play bass and sing lead vocals in the group. Zoccola's a tight little three-piece band with a surprisingly big sound. By "big" I don't mean that we crank up our amps and play loud. I mean that we sound full and dynamic. We're also pretty funny. We do a few covers, like Zappa tunes and Dylan's "Subterranean Homesick Blues," as well as our original songs. I'm lucky to have found my band mates. We just click. And that's hard to find.
So, you're playing music gigs and doing comedy shows. How's it going?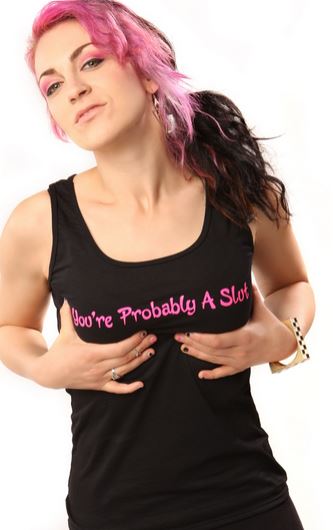 Both are going great. I'm actually glad I get to do both things. People often tell me, "You should just pick one" or "You should just focus on comedy full time." I don't even know what that means: full time. I don't understand why I need to choose either or. I look at it like being bisexual. I like one just as much as I like the other! I can't help it. I was born this way.
Both your music and your comedy have a very raw edge. Were you ever told that you could or couldn't do something because you were a woman?
I'm pretty honest and straightforward with my music and with my comedy. But to tell you the truth, I haven't encountered anyone who's told me I couldn't do what I do because I'm female. Men like me. Women seem to like me. Even kids think I'm pretty cool. My mom is the only one who seems to have issues. She loves to say things to me like, "You need singing lessons" or "So what if your book is #11 on Amazon . . . where's the check?" Or my personal favorite: "You're a complete waste of talent." I don't really let her get to me anymore. Although being pissed off at your mother will definitely help you keep a raw edge—it has a lot of comic potential.
Where do you see yourself in five years?
In five years . . . man. Well, I better not still be living at home with my parents. How about I tell you where I don't see myself in five years. That's easier. I don't see myself married. I don't see myself having kids. I don't see myself quitting stand-up comedy or music. I will always be that loud-mouthed little girl telling everyone what sex is. Only now I have a microphone so everyone will hear me.
Is there anything you can't do?
Keep a secret.
Images: Vinnie Corbo, Vinali Photography