We've pooled together all our very favorite goodies to help you with your holiday shopping this year!
The holiday season is officially upon us! Whatever you're celebrating, the spirit of giving is in the air and Ravishly has collected our top gifts to give your loved ones this year. We have a wide range of recommendations to share, including some with exclusive discounts! We've got a little bit of everything: candles that smell like your favorite books, family pajamas that will last for years to come, and organizations to pick when giving the ultimate gift of a donation in your loved one's name to a cause they care about. 
Gifts For The Family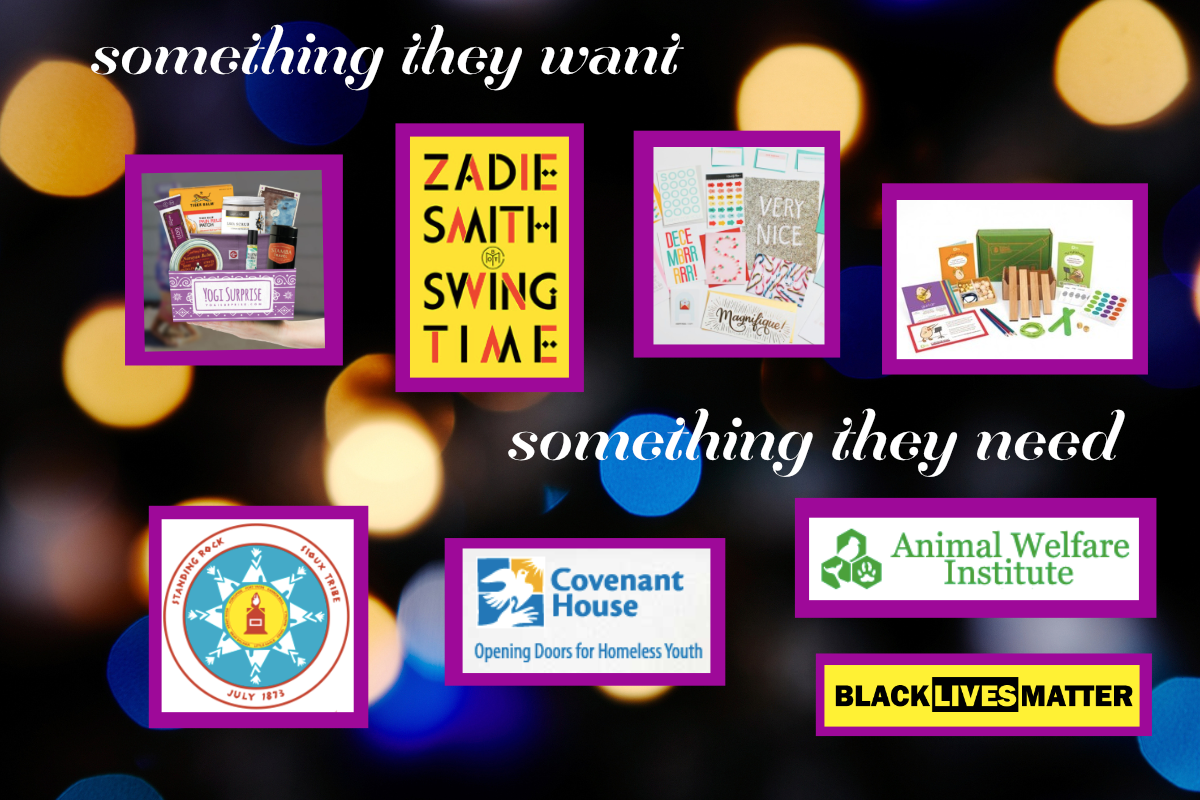 Something They Want: Subscription boxes are the way to go! We recommend Yogi Surprise for teens, Book of the Month for partners, Happy Mail for parents, and Kiwi Crate for little ones.

Something They Need: Donating to a cause in someone's name is a thoughtful way to give a gift without adding yet more demand to that tricky beast we call holiday consumerism. This year, we're donating to Standing Rock, Covenant House, Animal Welfare Institute, and Black Lives Matter.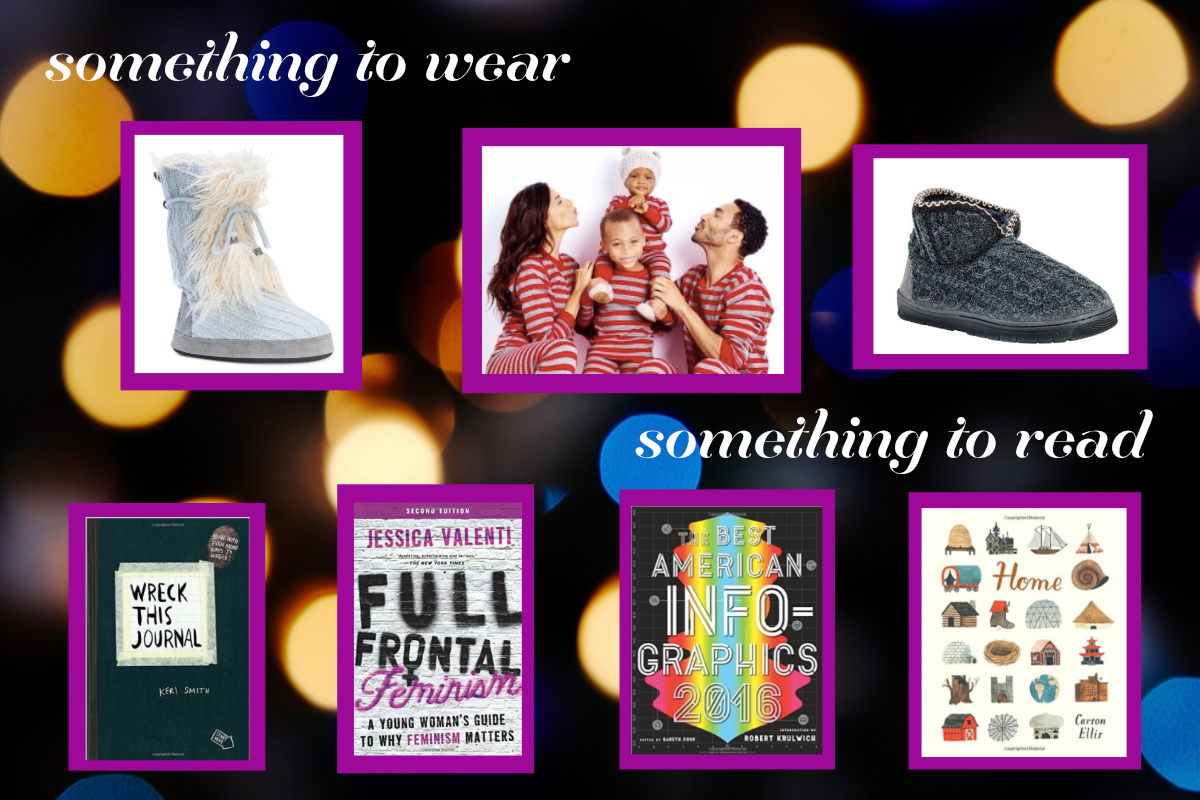 Something To Wear: We cannot recommend matching family pajamas highly enough. Well worth the investment when you get them from Hanna Anderson. A more budget-conscious pick would have to be Muk Luks (our faves are this pair and this one), which we admittedly love way more than their pricier Ugg counterpart.

Something To Read: Pick up Wreck This Journal for your preteen, Full Frontal Feminism for your actual teen, The Best American Infographics 2016 for your partner, and Carson Ellis' stunningly illustrated Home for your toddlers.
Gifts For Friends
Shopping for friends can be even tougher than finding gifts for your family. If our feminist flowchart still hasn't answered your urgent, freindship-gifting needs, have no fear!
We asked some of our staffers to tell us about their favorite online shops and miscellaneous gift recommendations, and this is what they had to say:
I love everything about the candles from Frostbeard Studios. Their scents are all based on conjuring up the smells from classic literary scenes. My favorite is Headmaster's Office, which is made to smell like a cozy evening sitting next to Dumbledore's fireplace. Use the coupon code BOOKISH for 10% off your first order!
From Jess Lahitou:
Bonus: An Extra Feminist Flowchart For Holiday Book Buying!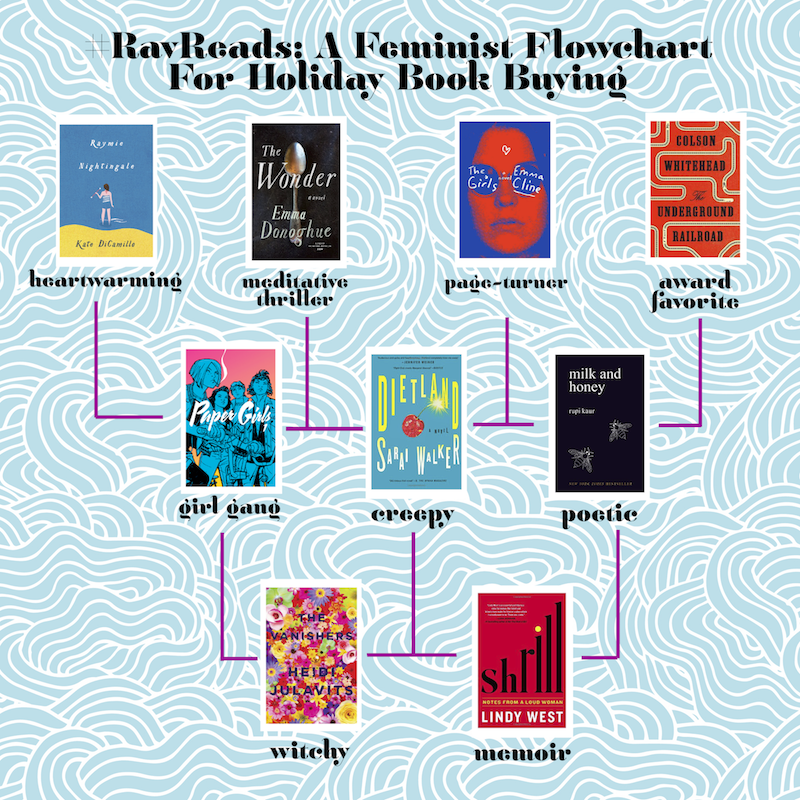 We're not done with reading recommendations just yet! We've still got a handy feminist flowchart to share with you, plus a few of our personal favorites in the staff picks below. Follow this chart to find the perfect read for your favorite feminist. Starting from the top left, we recommend Raymie Nightingale, The Wonder, The Girls, The Underground Railroad, Paper Girls, Dietland, Milk and Honey, The Vanishers, and Shrill.